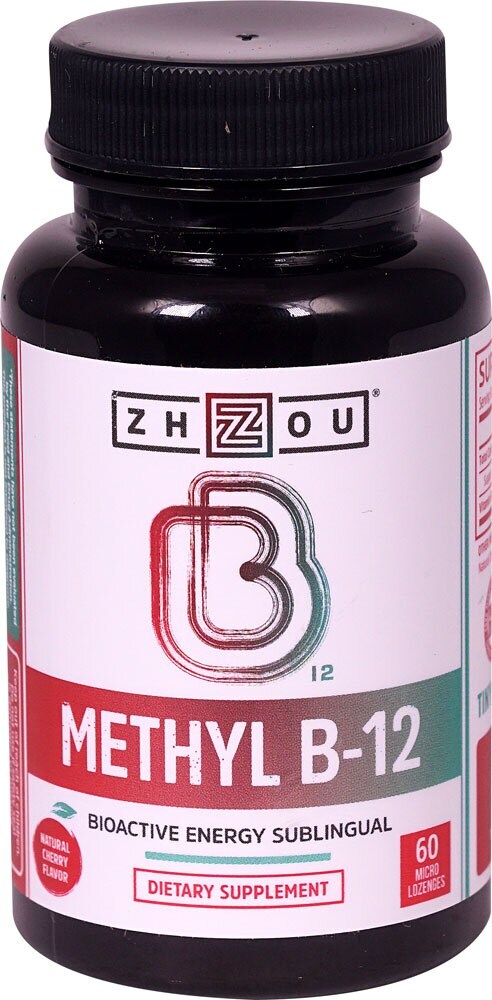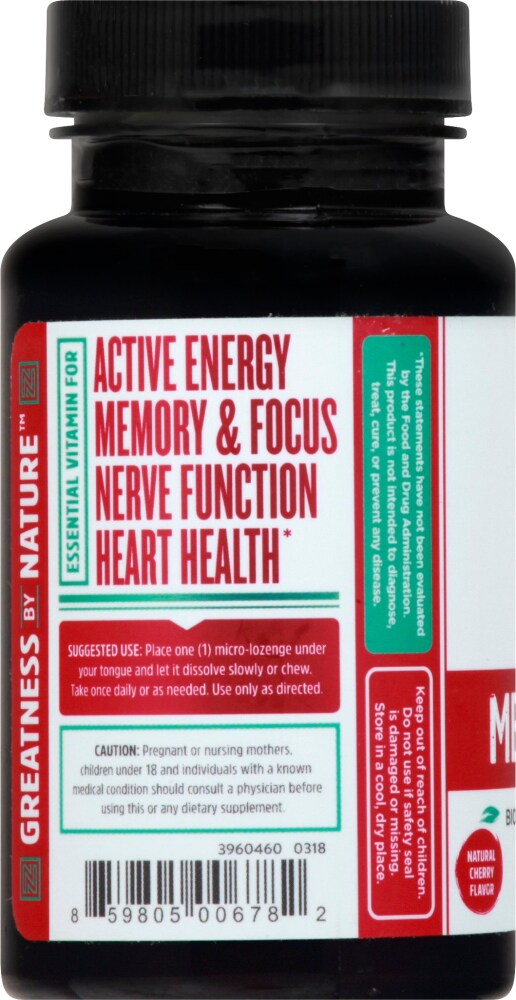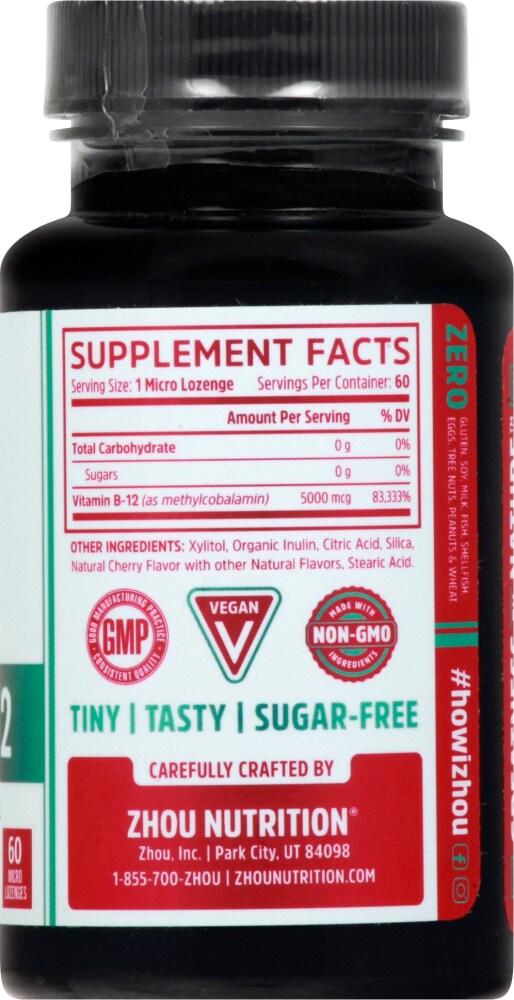 Zhou Methyl B-12 Natural Cherry Flavor Dietary Supplement Micro Lozenges
---
Essential VitaminFor:
Active Energy, Memory & Focus
Nerve Function
Heart Health
The Better B12: Unlike common cyanocobalamin B12, the methylcobalamin in the Zhou Methyl B12 sublingual is the most bioavailable form of B12 for active energy. methyl B12 provides optimal absorption and retention by the body so you get the most.
*These statements have not been evaluated by the Food and Drug Administration. This product is not intended to diagnose, treat, cure, or prevent any disease.
---