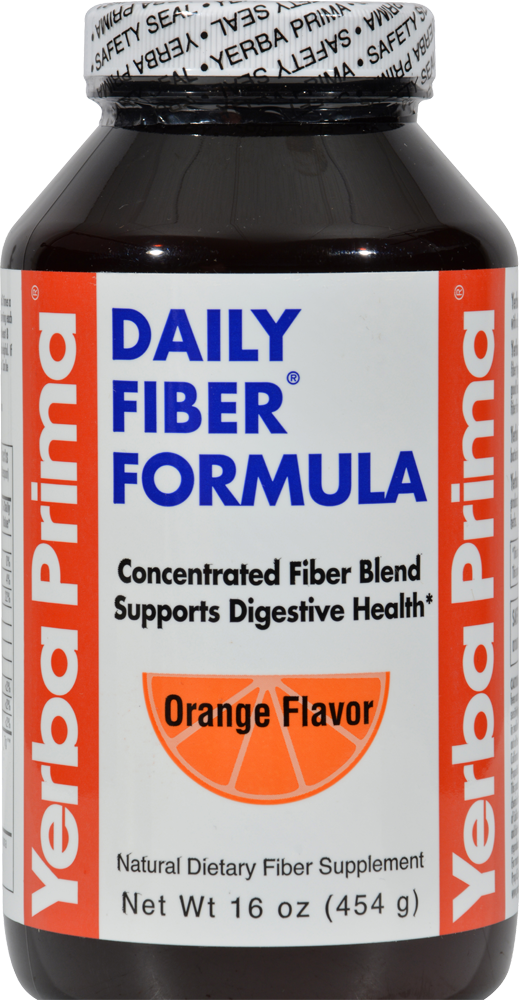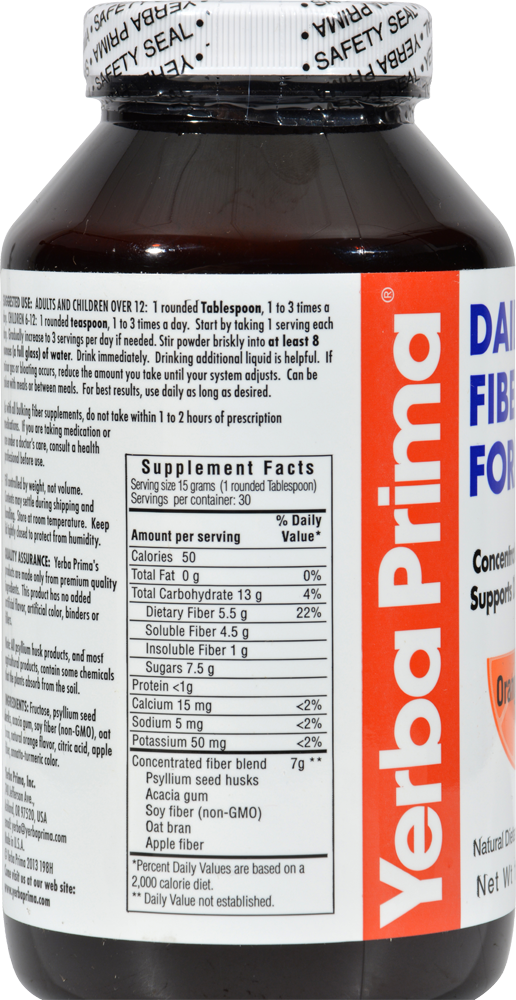 Yerba Prima Daily Fiber Formula Orange Flavor
Daily Fiber, Orange Flavor is a concentrated source of all 5 fiber types. Health authorities recommend at least 25 to 40 grams daily of fiber every day, but most of us consume only 10 to 15 grams a day. We need fiber for normal regularity and for digestive health.
Daily Fiber, Orange Flavor helps by supporting friendly bacteria and by moving waste material more quickly through the colon.
Premium Dietary Fiber Supplement
Certified Gluten Free
Made in USA
Lab Non-GMO Tested
Vegan Friendly
---