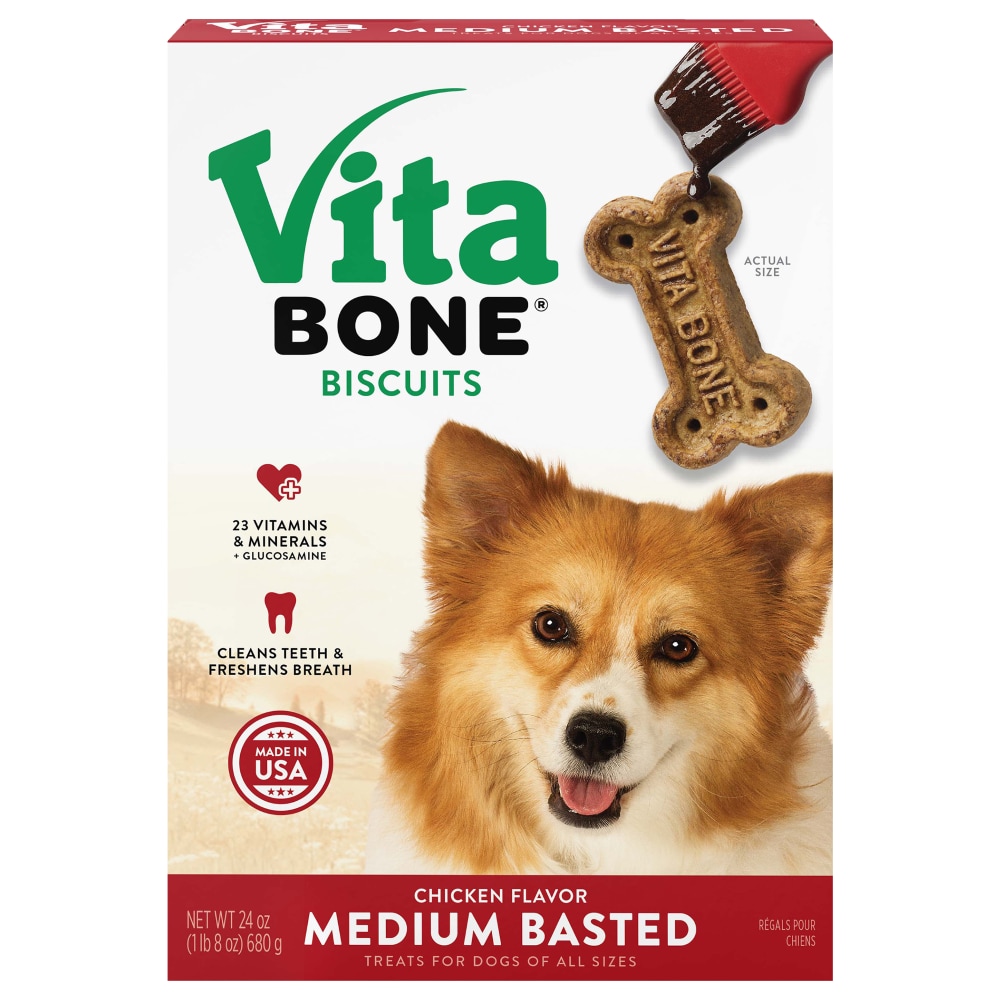 Vita Bone Chicken Flavor Medium Basted Dog Biscuits
The treat that treats them right.
Vita Bone® Basted Biscuits are coated with a rich savory glaze that will make your dog beg for more. Made with natural ingredients and fortified with 23 essential vitamins and minerals. Our nutritious recipe also includes Omega-3 and 6 fatty acids and glucosamine from natural sources like salmon oil and chicken. These essential elements help promote healthy skin, a well-conditioned coat, and joint health in your dog. Plus, the crunchy texture helps clean teeth and freshen breath.
---