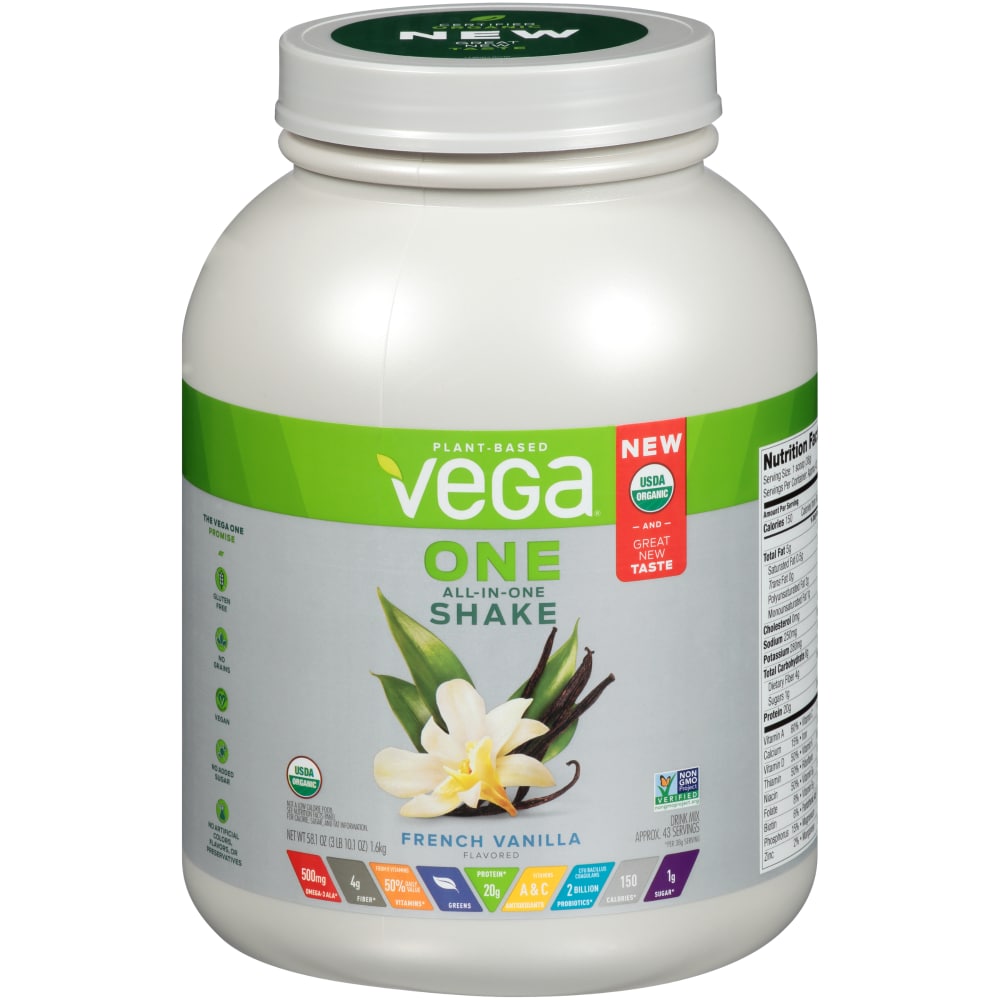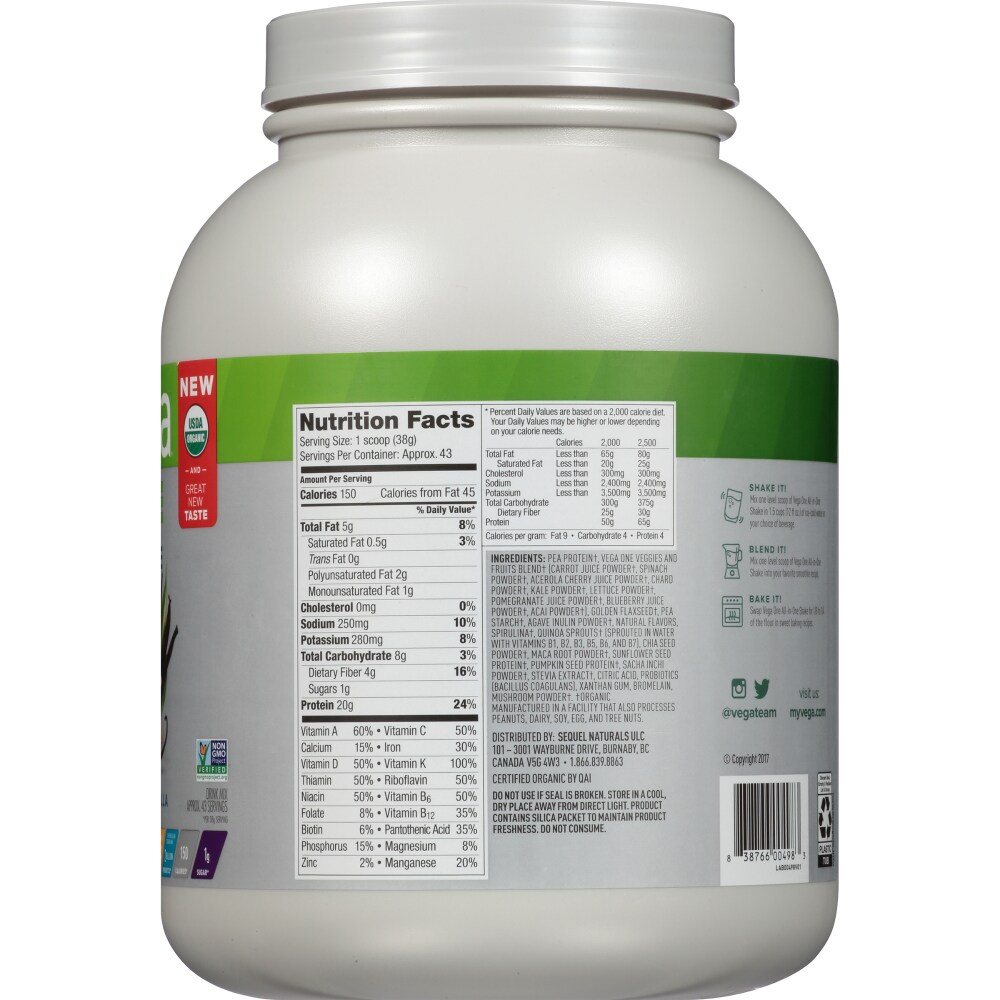 Vega One Organic All-In-One French Vanilla Shake Drink Mix
58.1 oz
UPC: 0083876600498
---
The Vega One Promise
Gluten Free
No Grains
Vegan
No Added Sugar
No Artificial Colors, Flavors or Preservatives
Made with Real Plant-Bsed Food Ingredients
Vega believe in putting good in to get good out. That''s why we''ve packed Vega One All-in-One Shake with far more than just protein. Full of real, organic, plant-based ingredients, Vega One harnesses the power of plants to help you supercharge your day, delicisously.
Protein
20 g of plant-based protein from peas, sunflower & pumpkin seeds
Antioxidants
Excellent sourcce of vitamin C from acerola juice & vitamin A from carrot juice
Greens
Ingredients made from Earthbound Farm® organic greens
Brendan Brazier: Vega Co-Founder and Original Formulator.
Former Professional Ironman Triathlete & Bestselling Author.
"No one can improve on the power of real, nutrient dense plant-based foods. Vega grew from my goal: To make plat-based nutrition for busy people. Since 2004, Vega has brought real, plant-based food ingredients together in purposeful combinations to help you get the nutrition your body wants, without compromise."
---