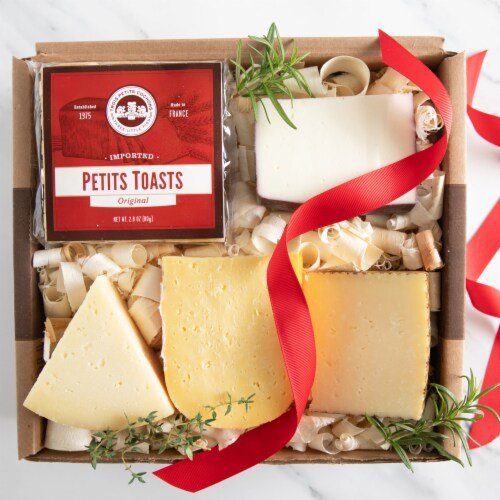 Hover to Zoom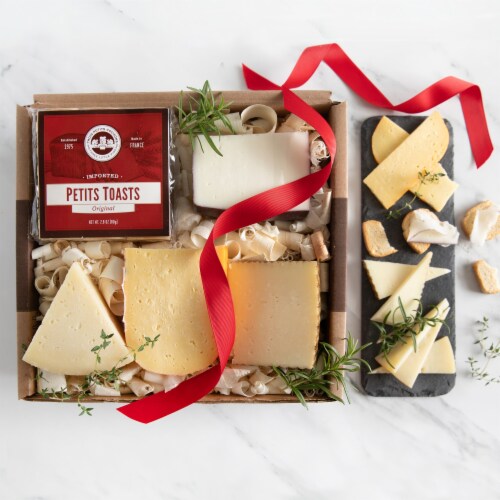 Hover to Zoom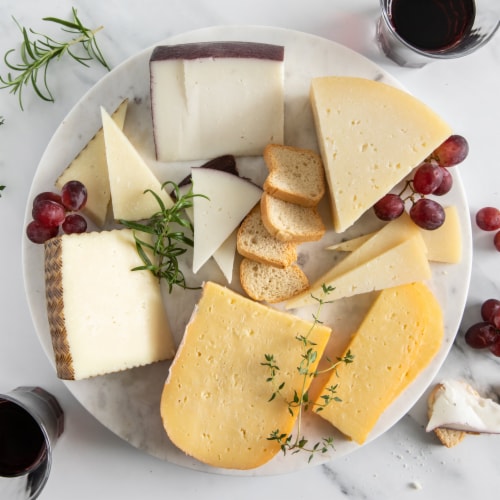 Hover to Zoom
Spanish Cheese Assortment in Gift Box (32.75 ounce)
Product Details
You sense it immediately - the heady aromas, the intensely fulfilling textures, and the vibrant flavors of Spain's artisan cheese tradition. Different milks, a diverse terrain, and unique cheesemaking techniques all play a role in the subtle differences in each cheese's color, texture and flavor. We have selected four of our favorites for this sampler:
Manchego: Spain's most famous cheese, made entirely from pure La Mancha sheep's milk. Manchego is prized for its rich, complex flavor and its satisfyingly grainy texture. (7.5 oz)
Mahon: This firm cow's milk cheese comes from the Balearic Island of Menorca in the Mediterranean. This version has been aged for three months, developing a rich tanginess and fragrant aroma. (7.5 oz)
Idiazabal: Smooth, rich and satisfyingly sharp, Idiazabal is a smoked sheep's milk cheese that gives off a warming rustic scent. It is the quintessential cheese of the Basque country in Northern Spain. (7.5 oz)
Murcia al Vino: This 100% goat's milk cheese from Murcia is bathed in red Spanish wine, making this product a wine-and-cheese party all by itself! (7.5 oz)
igourmet.com Signature Cheese Serving Knife: Specifically crafted for us at igourmet.com, this multi-function cheese knife is the perfect tool to easily slice uniform servings of your favorite cheeses.
Mini Toasts: Perfect for elegant canapés and delicious snacks, you will love these little toasts from Holland. (2.75 oz.)
Gift Presentation: Hand assembled in a sturdy dark brown gift box finished with a matching elegant ribbon.
Please note that any item temporarily out of stock will be substituted with a similar item of equal value.
---