Simple Truth Organic™ Uncured Beef Pepperoni Pizza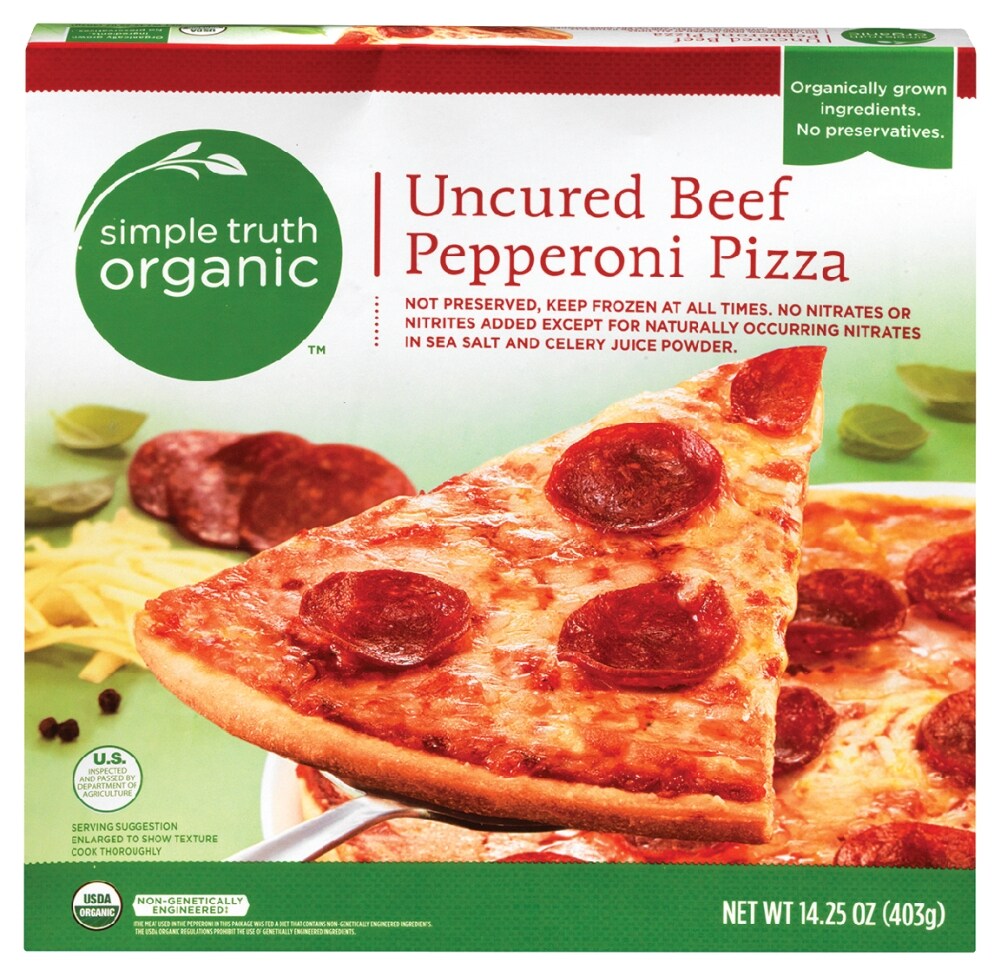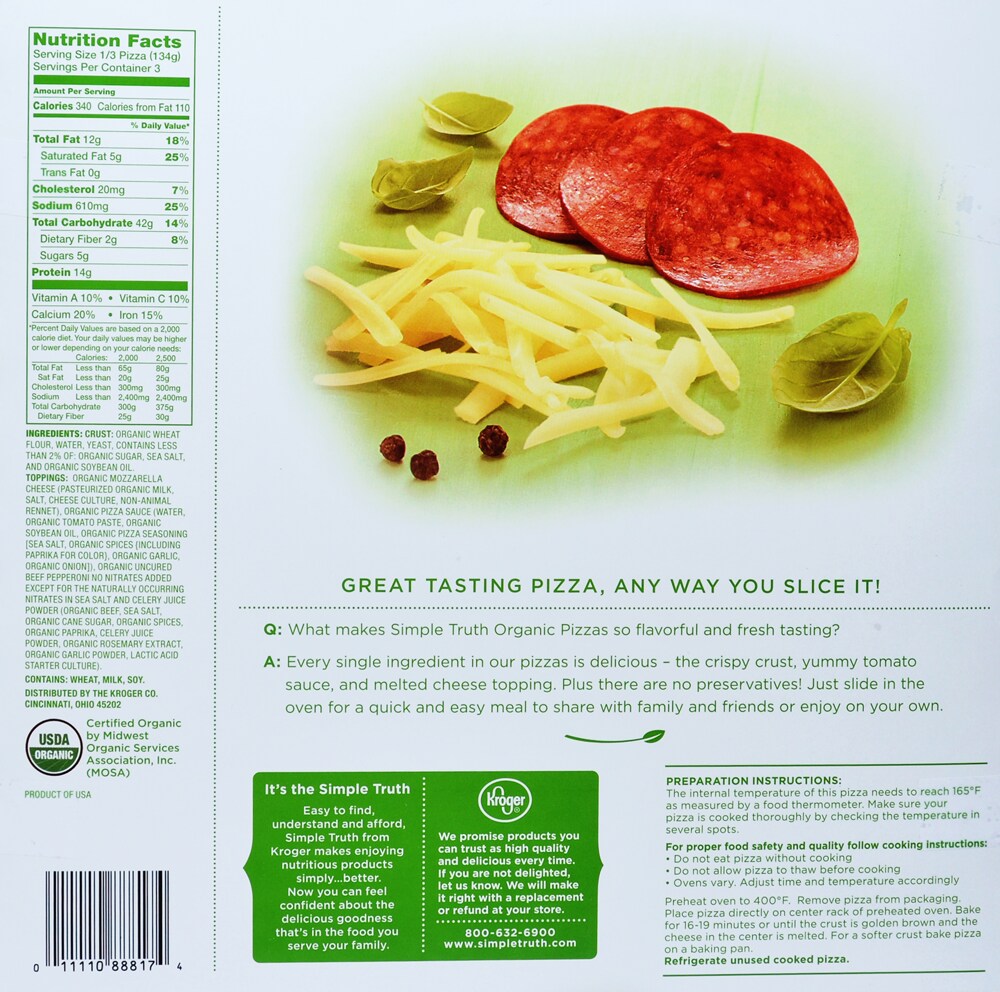 Simple Truth Organic™ Uncured Beef Pepperoni Pizza
14.25 oz
UPC: 0001111088817
Great Tasting Pizza, Anyway You Slice it!
Q: What makes Simple Truth Organic™ Pizzas so flavorful and fresh tasting?
A: Every single ingredient in our pizzas is delicious-the crispy crust, yummy tomato sauce, and melted cheese topping. Plus there are no preservatives! Just slide in the oven for a quick and easy meal to share with family and friends or enjoy on your own. Not preserved, keep frozen at all times. No nitrates or nitrites added except for naturally occurring nitrates in sea salt and celery juice powder.
It's the Simple Truth™.
Non-Genetically Engineered
The meat used in the pepperoni in this package was fed a diet that contains non-genetically engineered ingredients. The USDA organic regulations prohibit the use of genetically engineered ingredients.
---