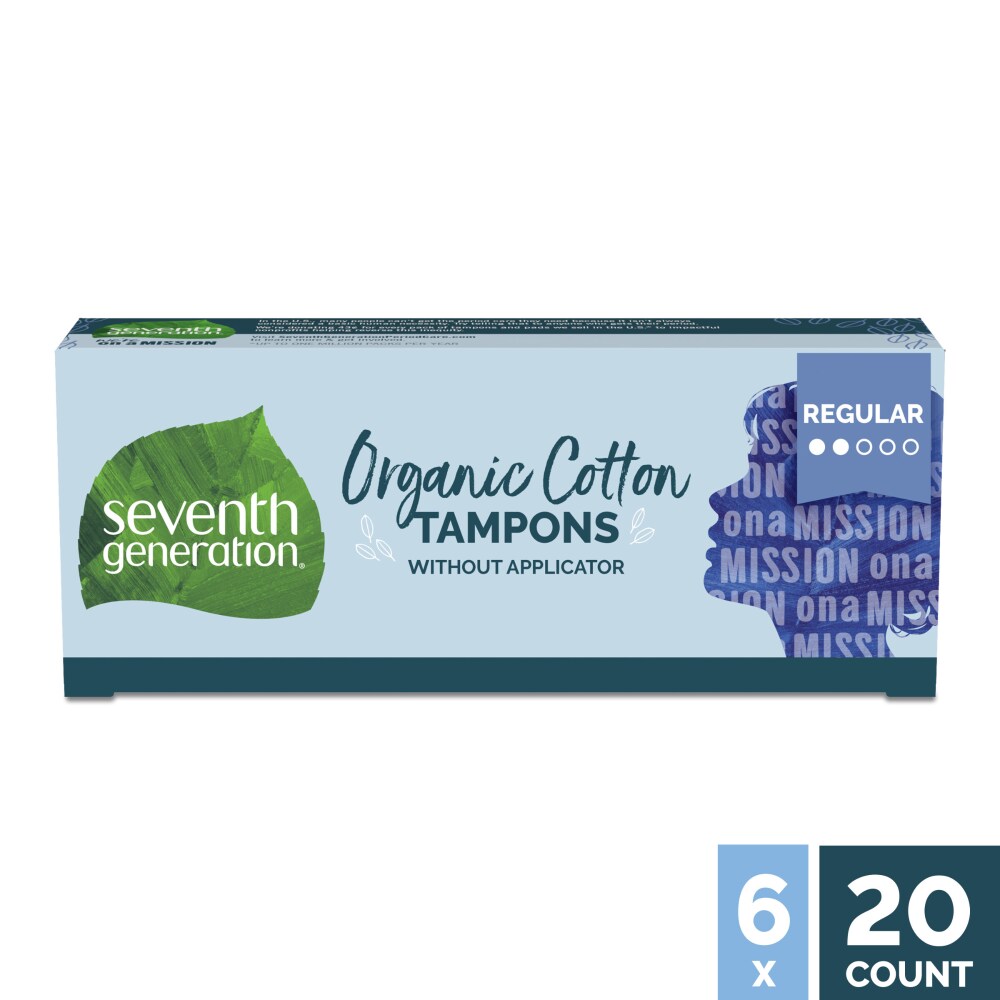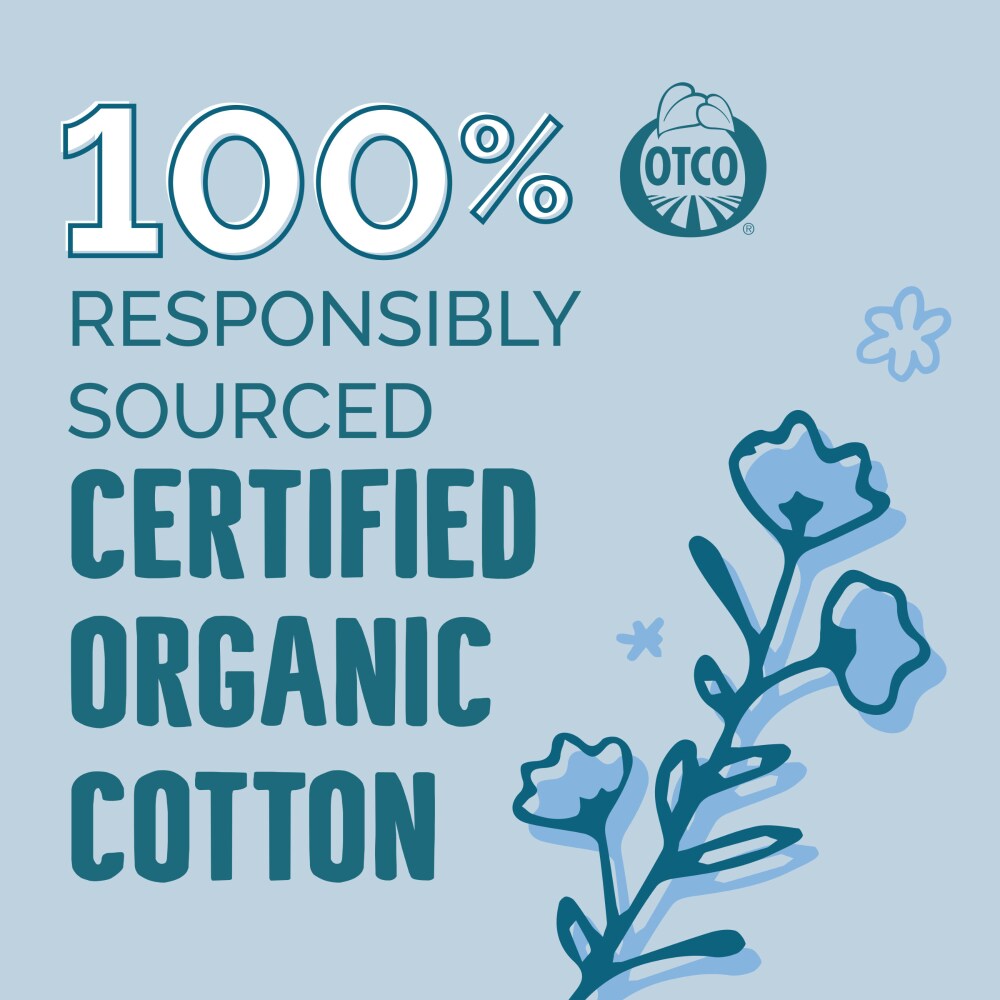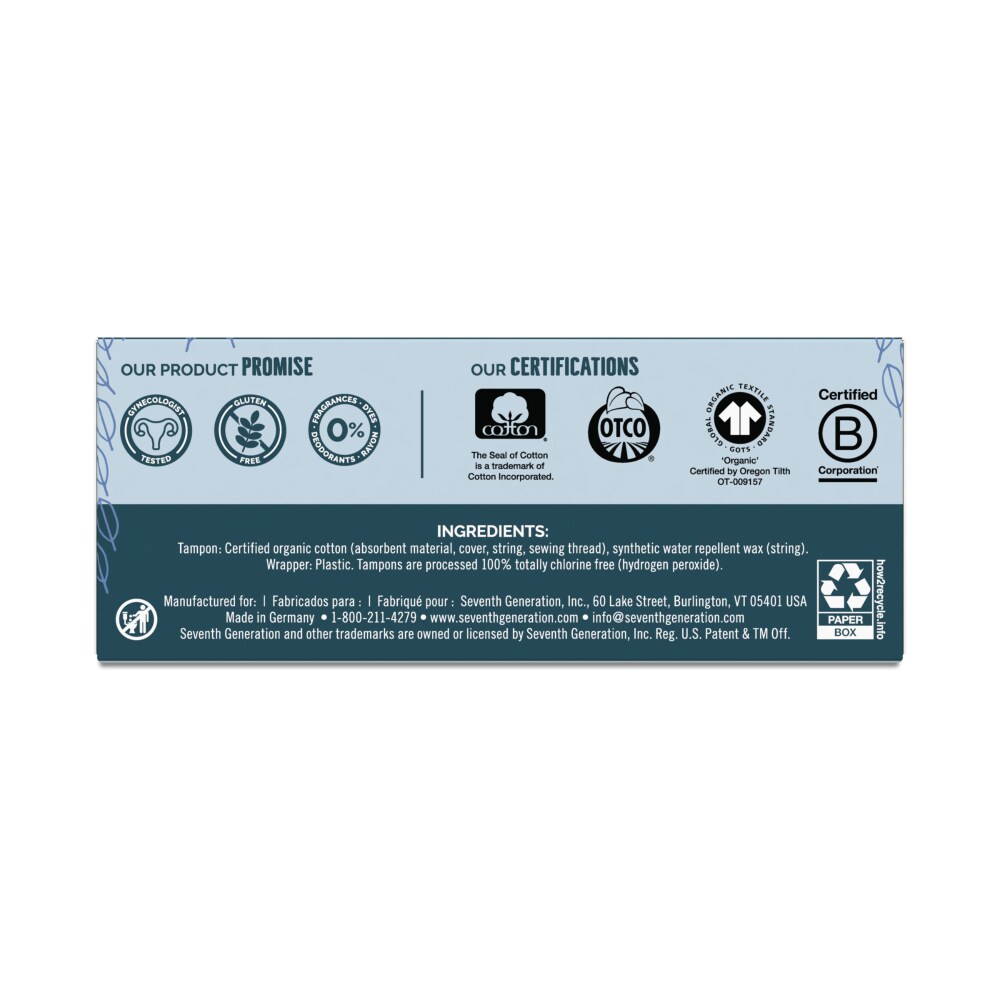 Seventh Generation Regular No Applicator Tampons
There should be no question marks when it comes to your period. Seventh Generation Free & Clear Applicator-Free Tampons give you the leak-free protection you need without added fragrances, so your most sensitive skin isn't exposed to unnecessary chemicals. Our pocket-sized digital tampons are made with soft and absorbent Certified Organic Cotton and are processed 100% totally chlorine free (hydrogen peroxide). Without applicator tampons help reduce waste by eliminating cardboard applicators in our landfills. These fragrance-free Organic Cotton Tampons are gynecologist tested, hypoallergenic and made for sensitive skin. And they're free of synthetic rayon or deodorants, too.

Features and Benefits
100% organic cotton, certified organic by Quality Assurance International, Inc.
Whitened without chlorine - no residues from chlorinated hydrocarbons, including dioxin
Safer for sensitive skin - free of irritating dyes or fragrances, no rayon
Compact, no-applicator style is convenient and discreet
Available in a range of absorbencies
Package is 100% recycled, 100% recyclable.
You Are Making a Difference™
Your choice of our certified organic cotton, chlorine free tampons reduces the amount of dangerous chlorinated toxins and pesticide pollution in our environment and helps keep chlorinated toxins and pesticide residues out of your body
---