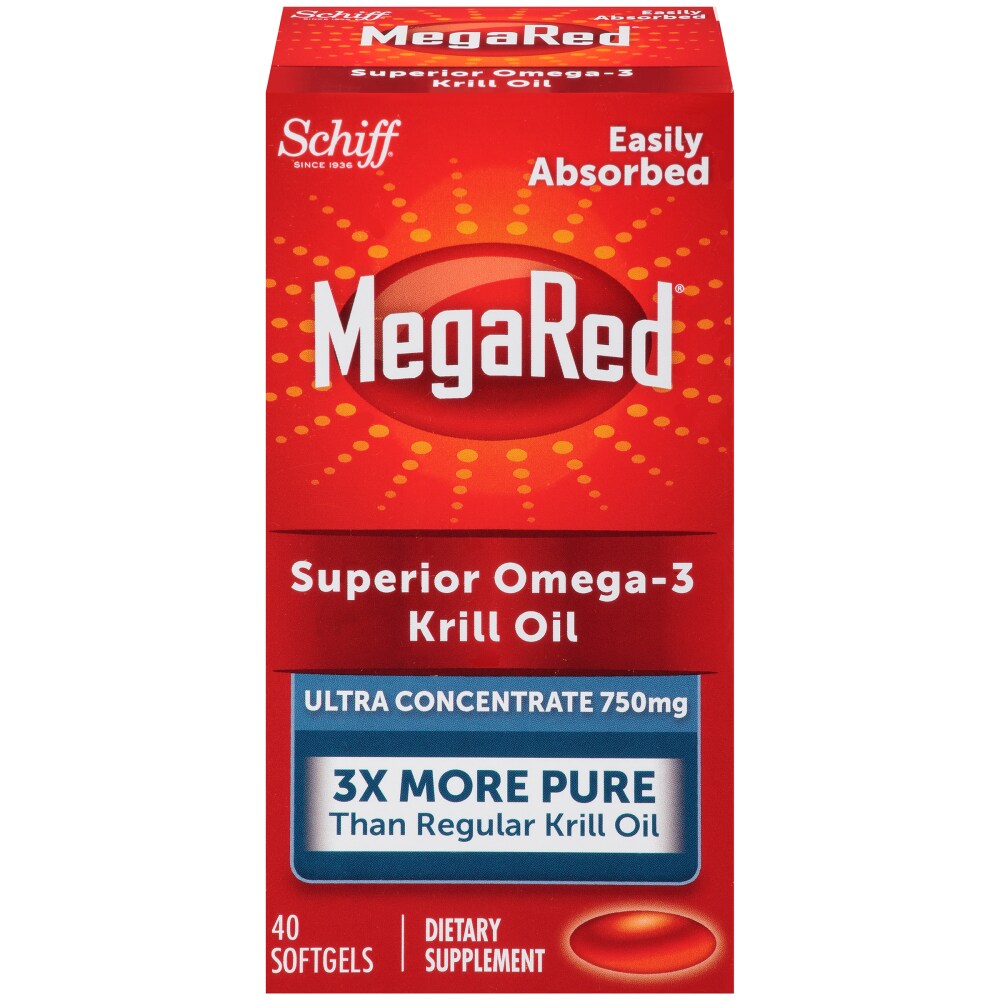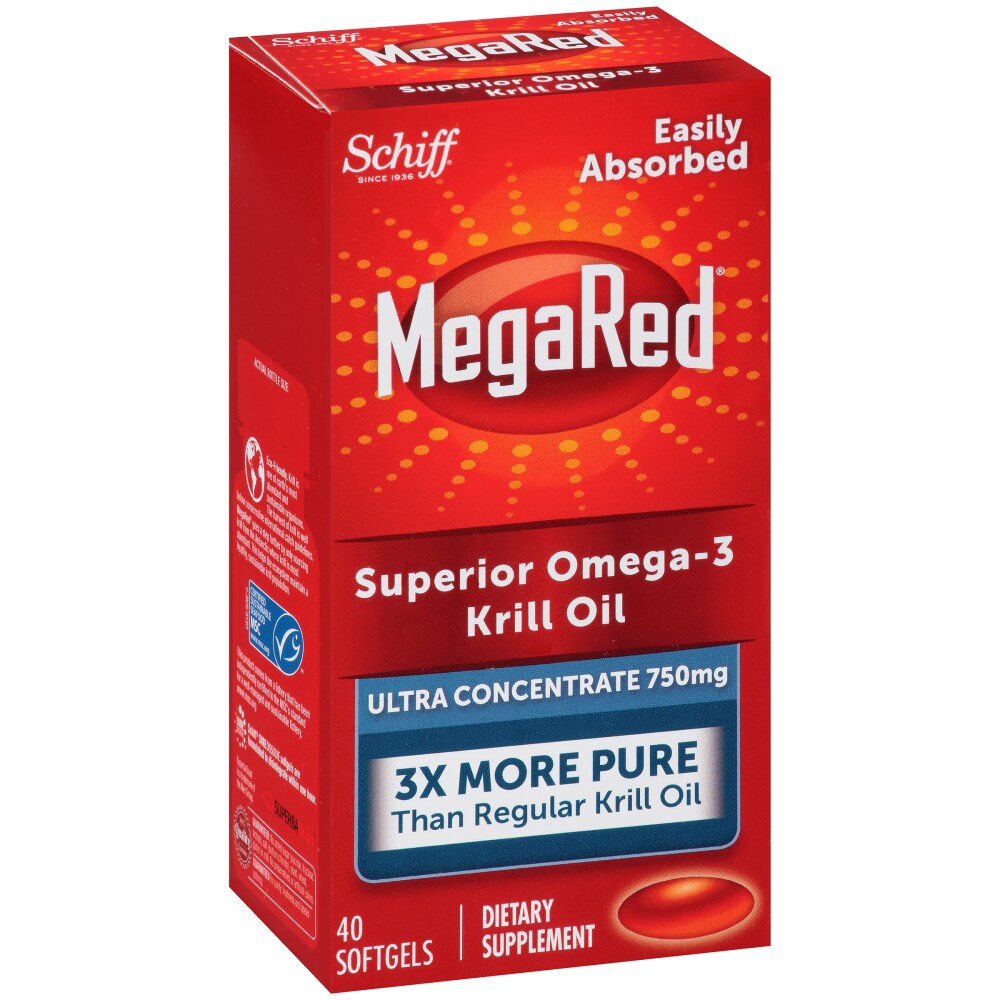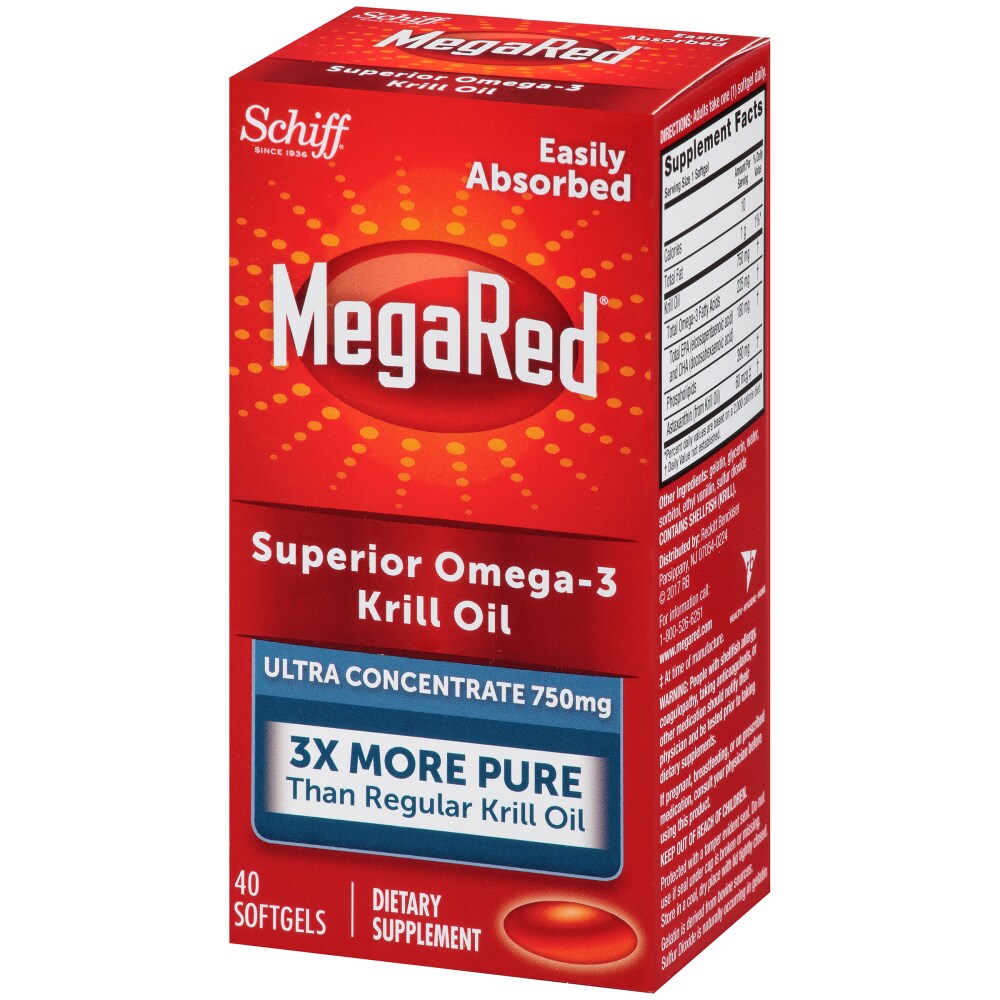 Schiff MegaRed Superior Omega-3 Krill Oil Ultra Concentrate Softgels 750mg
---
Why use MegaRed Ultra Concentration Omega-3 Krill Oil?
MegaRed gives you 30% more Omega-3s per milligram compared to what you can find in standard pure frill oil supplements. In addition, MegaRed is proven to increase the Omega-3 index in just 30 days.
With Phospholipid Omega-3s For Easy Absorption
Easily Absorbed
NO Fishy Taste
*These statements have not been evaluated by the Food and Drug Administration. This product is not intended to diagnose, treat, cure, or prevent any disease.
---