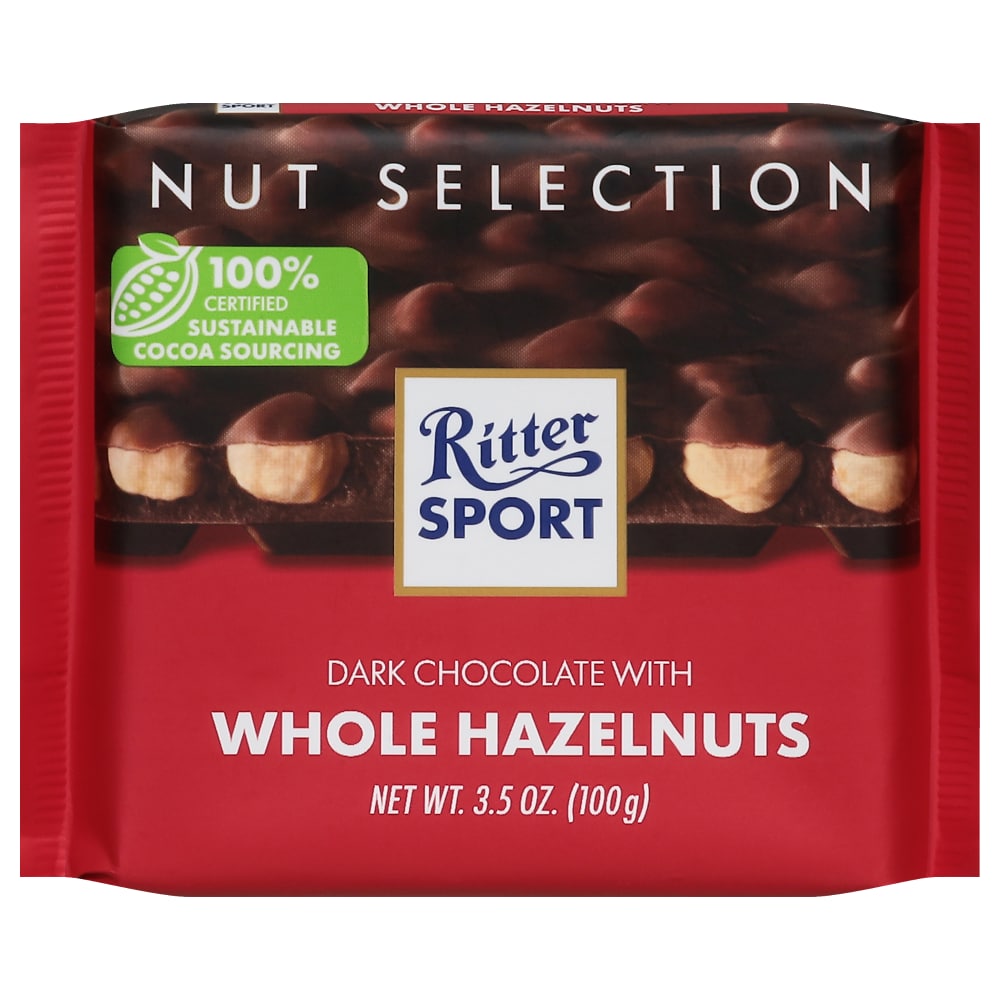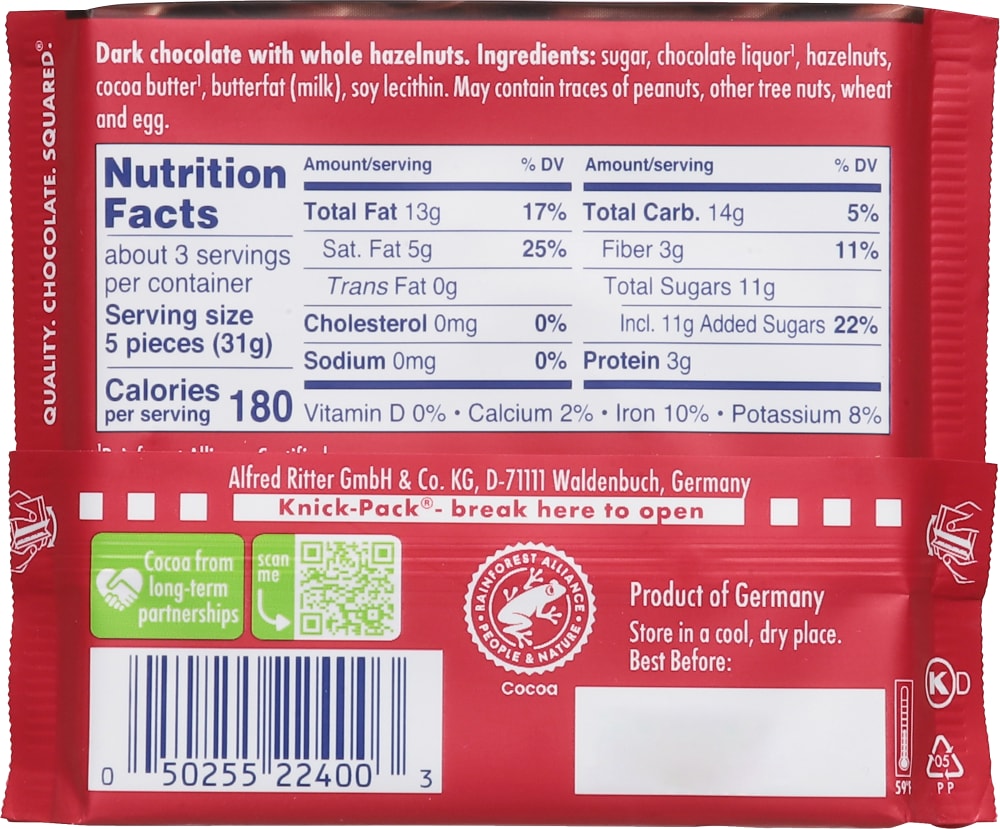 Ritter Sport Dark Chocolate with Whole Hazelnuts
Since 2002, it's been possible to uncover the secret of RITTER SPORT'S Dark Whole Hazelnuts with just one snap. Each bar is filled to the brim. Nearly a quarter of this is with whole, delicious roasted hazelnuts from Turkey. A 2-step selection process, including hand selection, ensures that only nuts with an 11 to 13 mm diameter go into the creamy dark chocolate with 50% cocoa. Only hazelnuts like these possess the perfect RITTER SPORT crunch.
If you have already read enough, then the best thing to do is to give our Dark Whole Hazelnuts a taste test. Any words written on this chocolate could not end more beautifully than with a sampling of its delicious combination of nuts and cocoa.
Fine Quality European Chocolate
Made with Natural Ingredients
With Crunchy Roasted Whole Hazelnuts
---