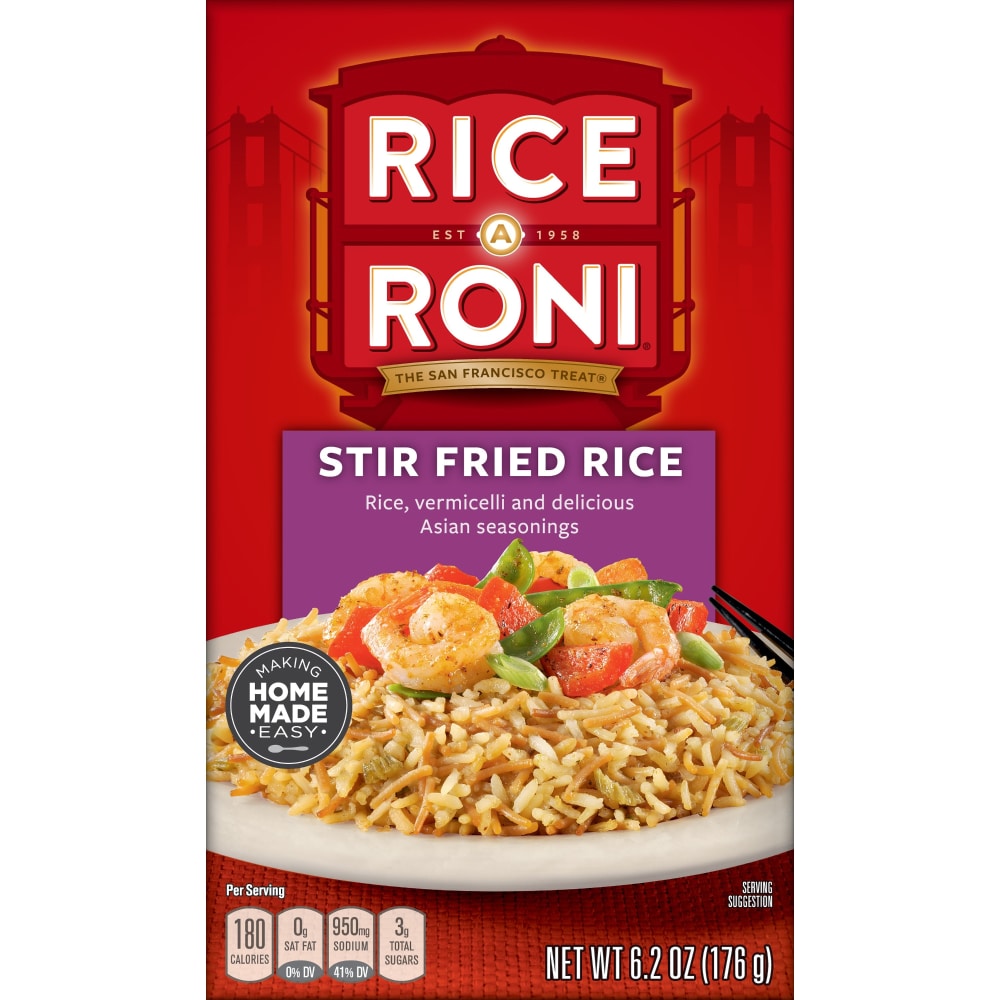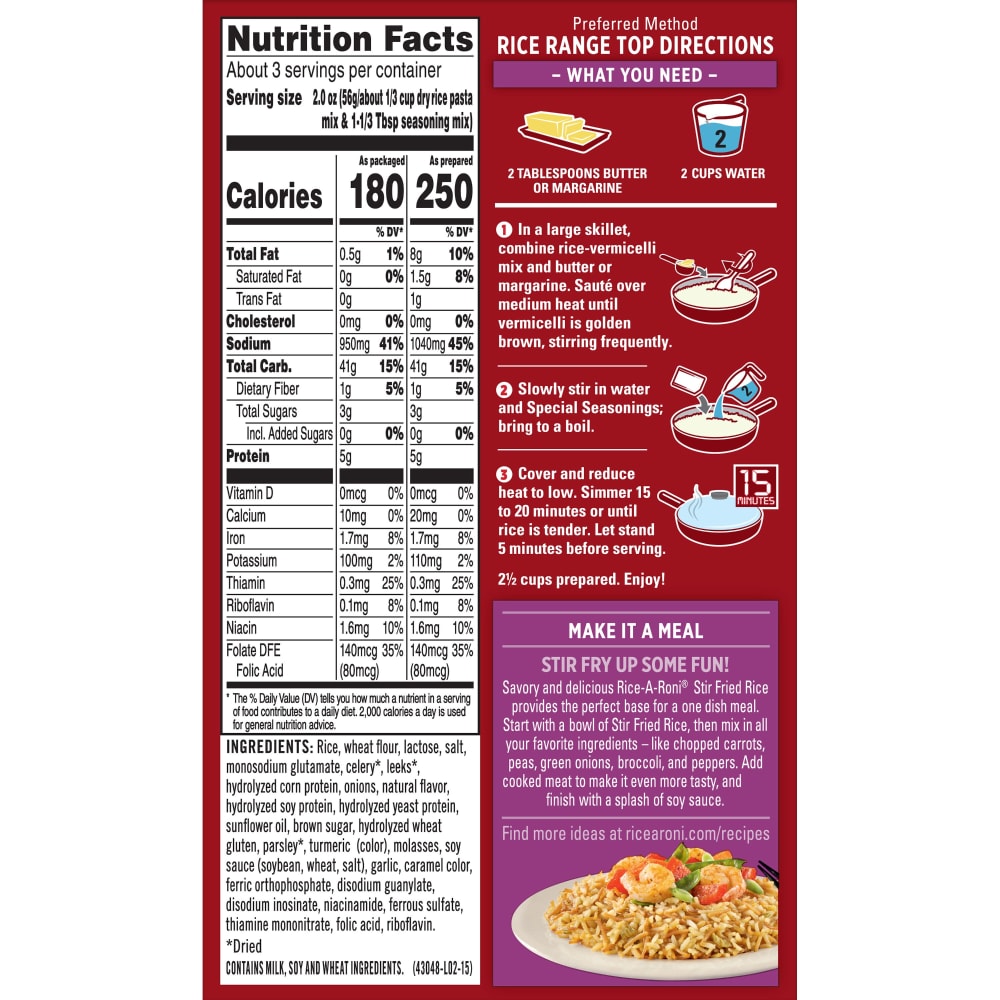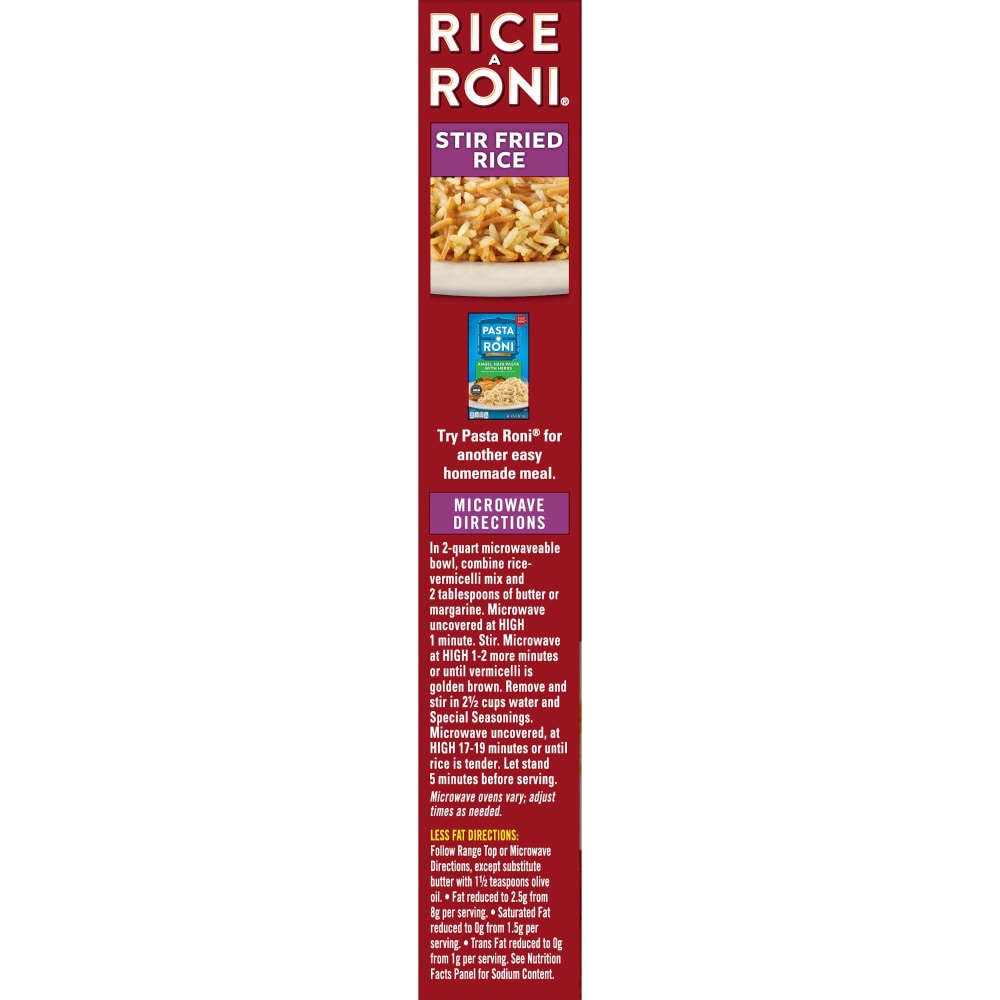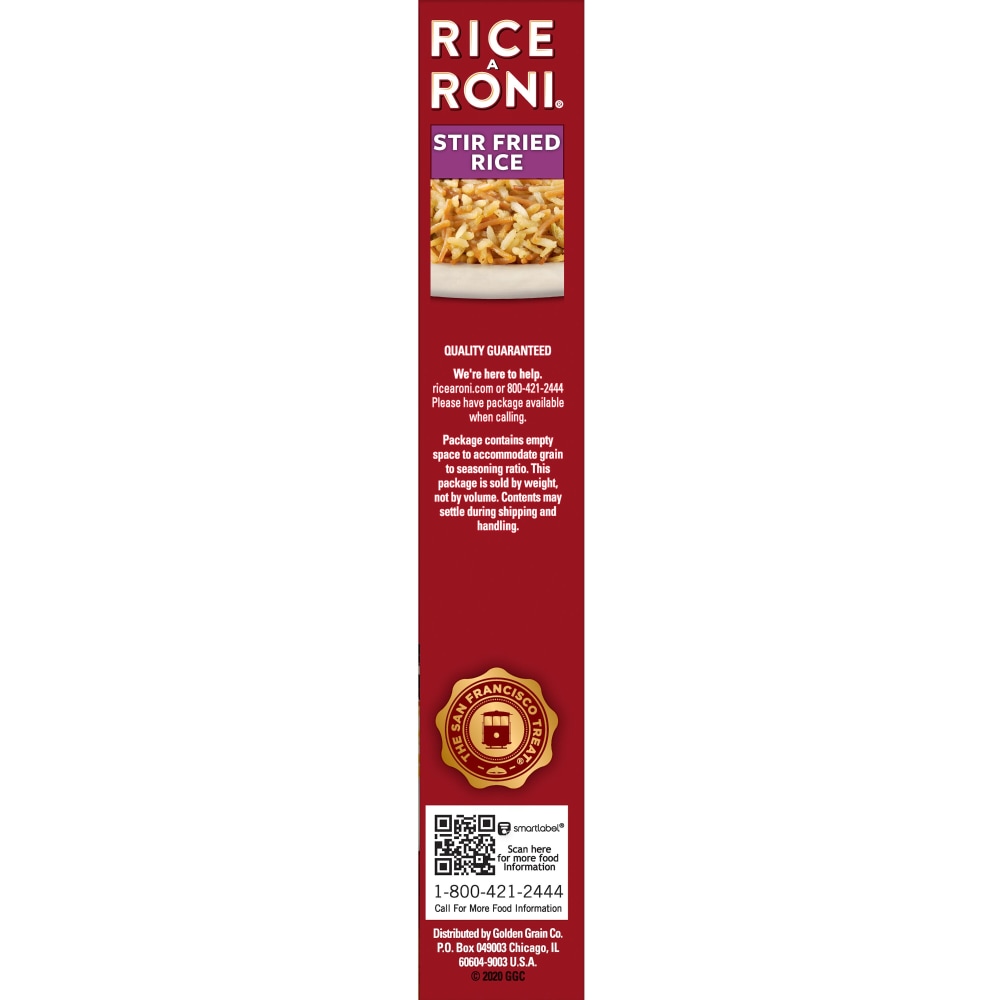 Rice-A-Roni Stir Fried Rice Mix
---
Our Fried Rice flavor, now called Stir Fried Rice, blends rice, vermicelli, and Asian seasonings to create a tasty side dish your whole family will love. It's great all by itself or serve it as the perfect complement to your family's favorite Asian recipes.
Complements your favorite Asian recipes.
A blend of rice and vermicelli flavored with Asian seasonings.
---