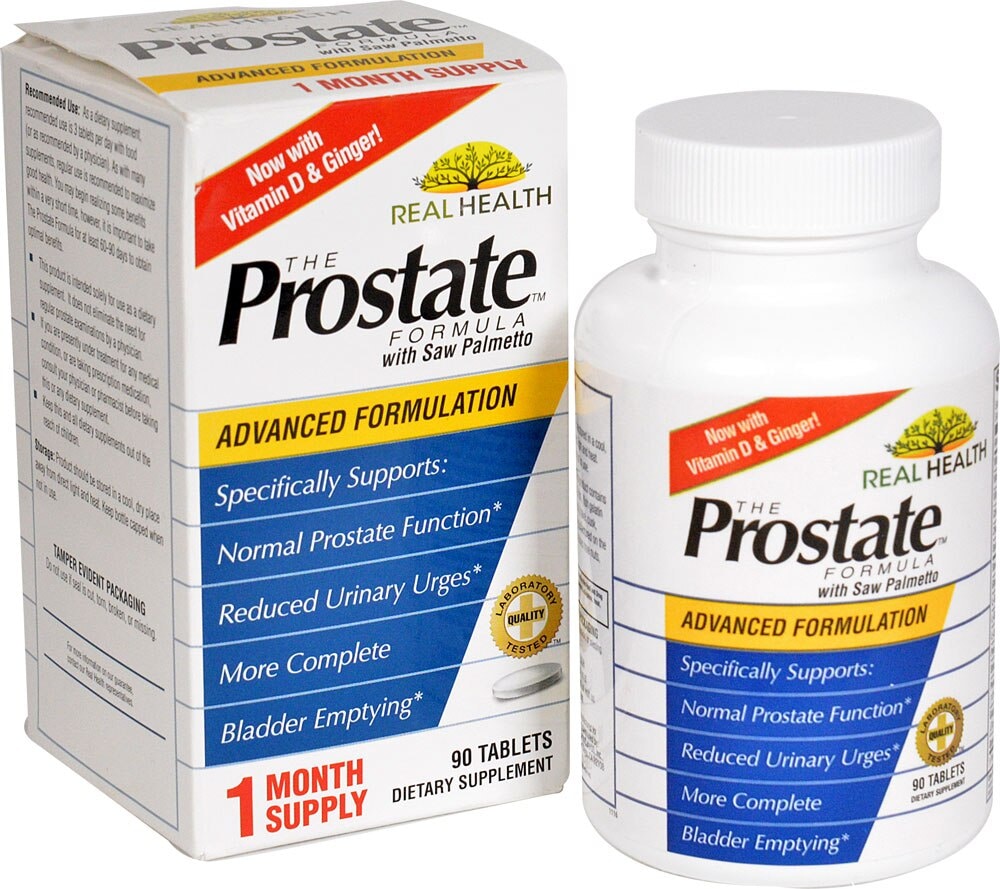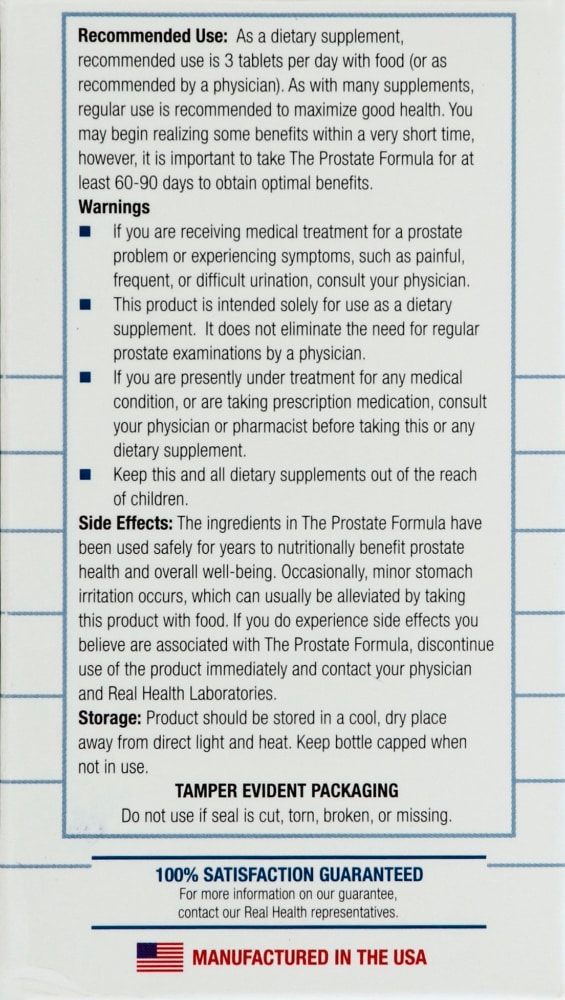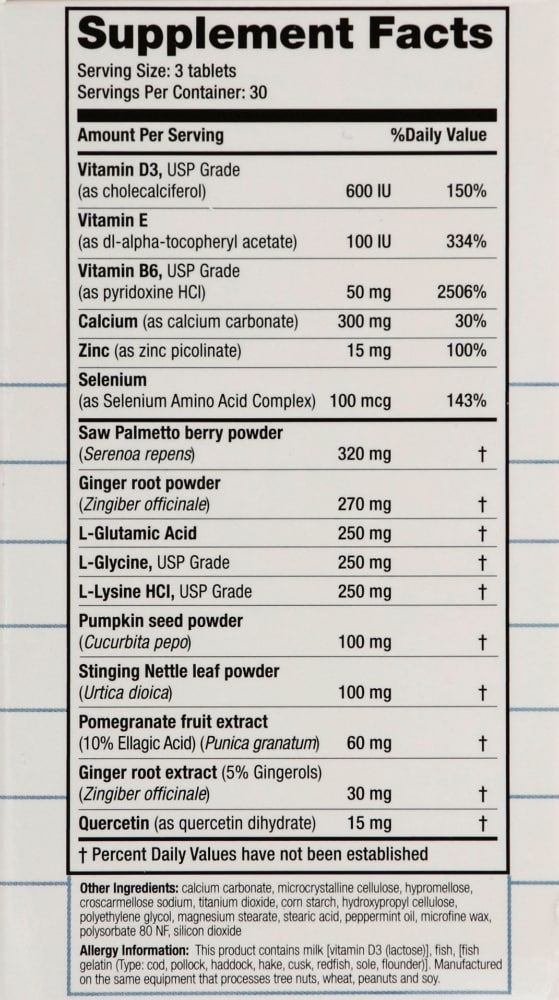 Real Health Prostate Formula with Saw Palmetto
90 Tablets
UPC: 0064712520001
---
One of the leading health issues for adult men is prostate health. As men age, prostate problems may increase, so it is important for men of all ages to take prostate health seriously.
Long-term prostate health begins with a proactive approach to good health and recommended daily use of The Prostate Formula. This unique and comprehensive blend of whole herbs, vitamins, amino acids, and zinc now also comes with pomegranate and quercetin which naturally supports healthy prostate function. Doctor developed and trusted by thousands of men since 1994, The Prostate Formula provides a gentle, traditional approach to prostate health and improved quality of life.
*These statements have not been evaluated by the Food and Drug Administration. This product is not intended to diagnose, treat, cure, or prevent any disease.
---