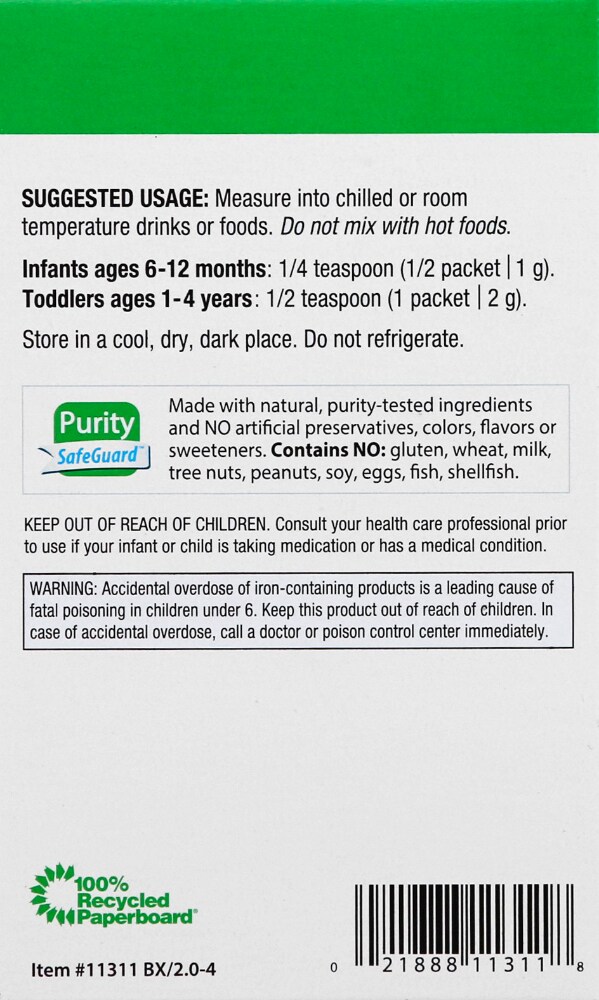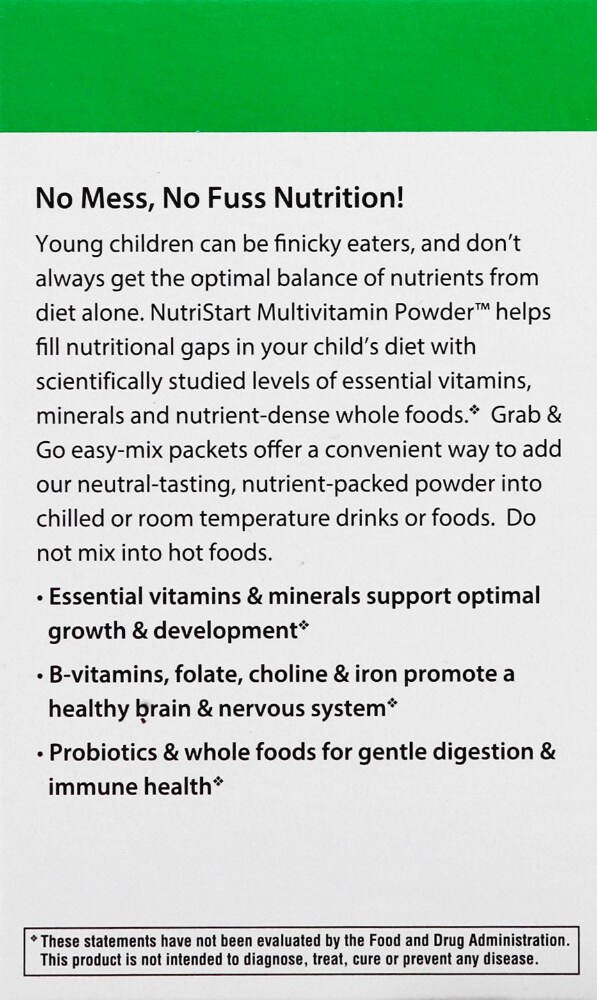 Rainbow Light NutriStart Multivitamin Powder for Infants & Toddlers
---
The most comprehensive multivitamin powder available, Rainbow Light NutriStart provides the optimum balance of nutrients and nourishing foods such as blueberries, apples, vitamin C, vitamin D3 and choline, to support optimal growth and development for children 6 months to 4 years of age.* Convenient individual serving packets are pre-measured and make it easy to provide the vitamins and minerals necessary in a child's healthy diet.* NutriStart is 100% natural, easy to digest and Allergen Safeguard® guarantee to contain no gluten, yeast, milk, eggs, soy, nuts, fish or shellfish. It contains no artificial colors, flavors, sweeteners, preservatives or additives.
Now with Probiotics
For Infants & Toddlers
Essential Vitamins and Minerals for Young Children
100% Natural, Antioxidant Rich Fruit Blend
1 Billion CFU Probiotics for Immunity & Gentle Digestion*
*These statements have not been evaluated by the Food and Drug Administration. This product is not intended to diagnose, treat, cure, or prevent any disease.
---