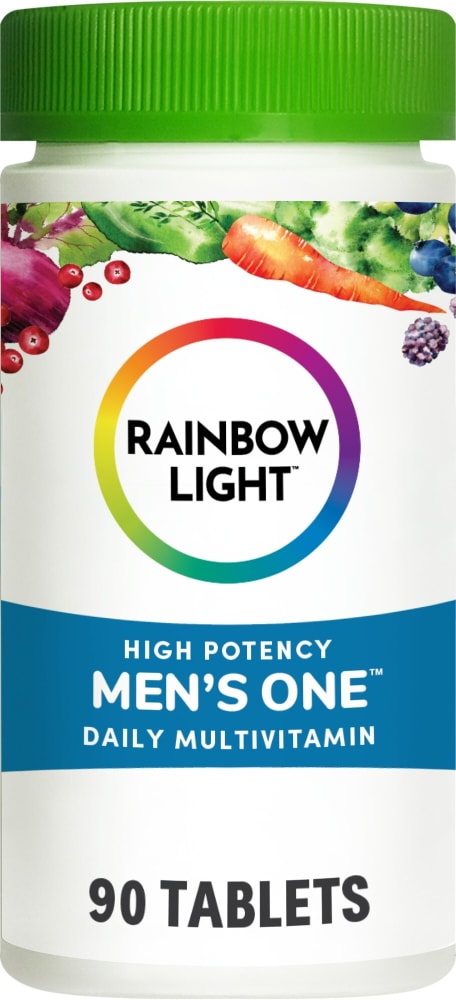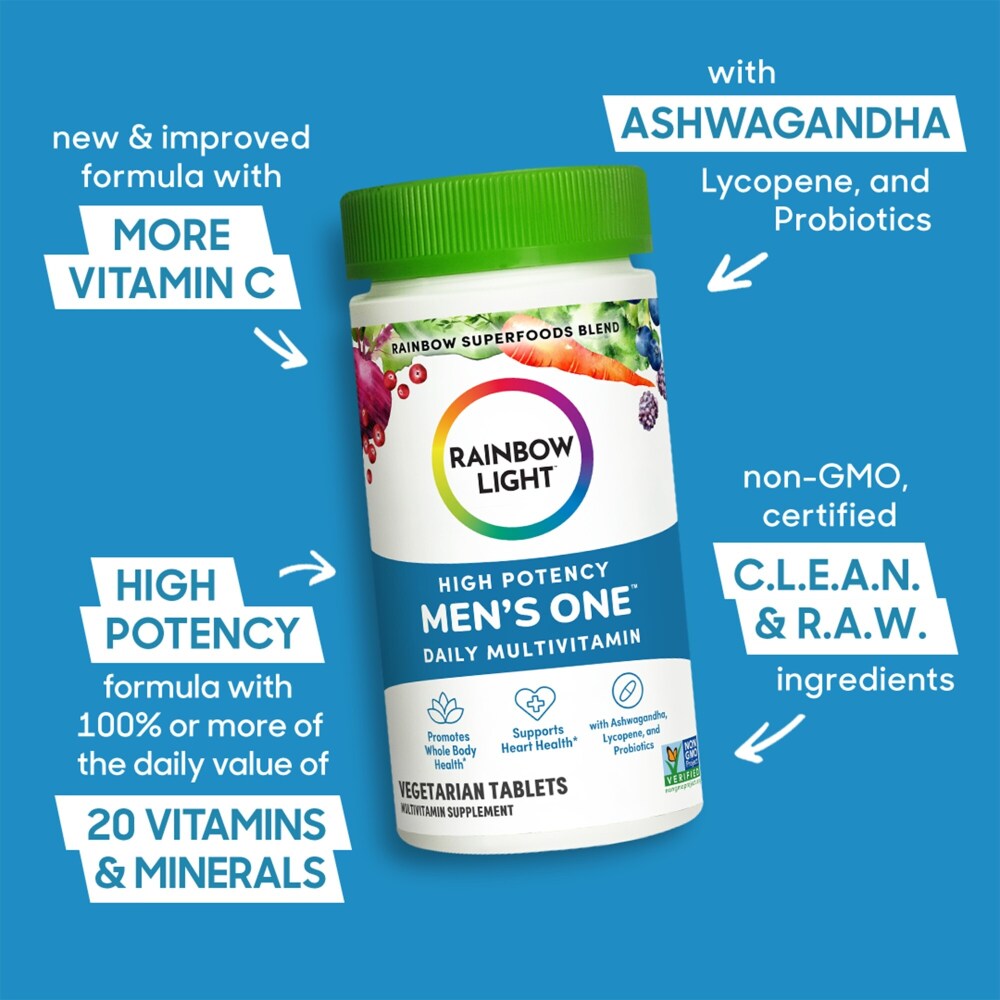 Rainbow Light Men's One Food-Based Multivitamin Tablets
---
Targeted, iron-free multivitamin support for men featuring an energy B-complex with 800 mcg folic acid for heart health, 800 IU vitamin D and 25 million bioactive probiotics for daily digestion and immunity, plus high-potency zinc, saw palmetto and 1,000 mcg lycopene.
Nourish Your Body for Energy & Vitality
Made with Fruits, Vegetables & Probiotics
Vegetarian
Gluten Free
One Tablet Per Day
*These statements have not been evaluated by the Food and Drug Administration. This product is not intended to diagnose, treat, cure, or prevent any disease.
---