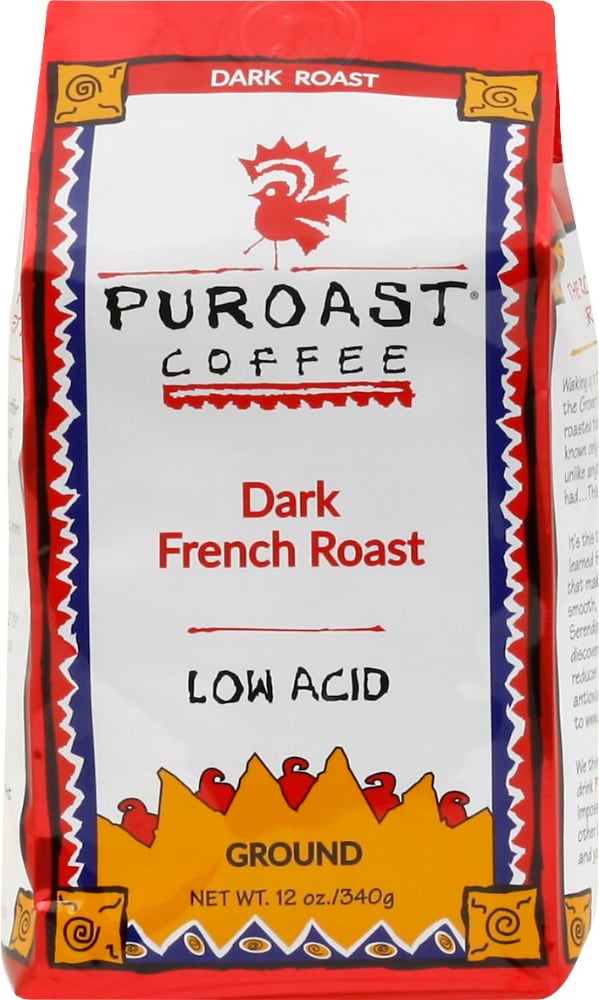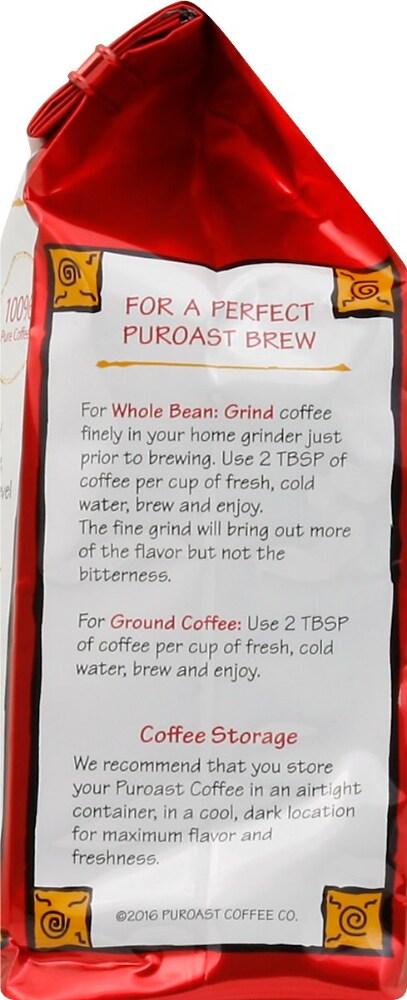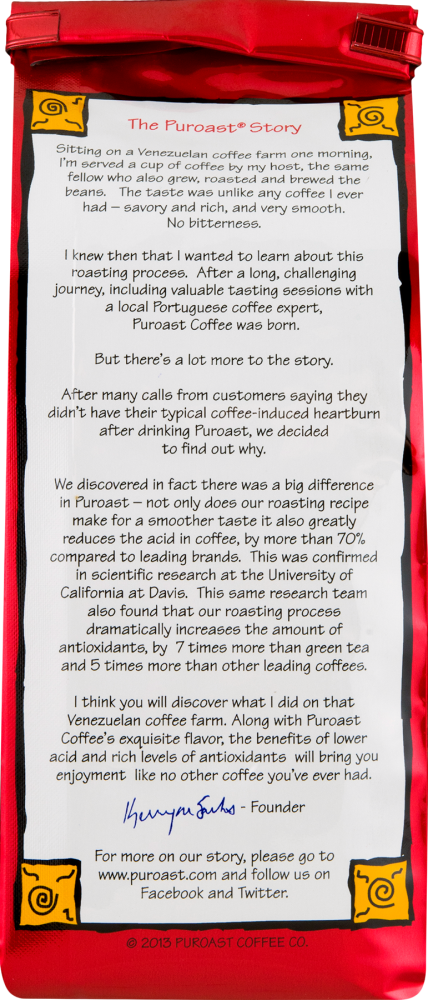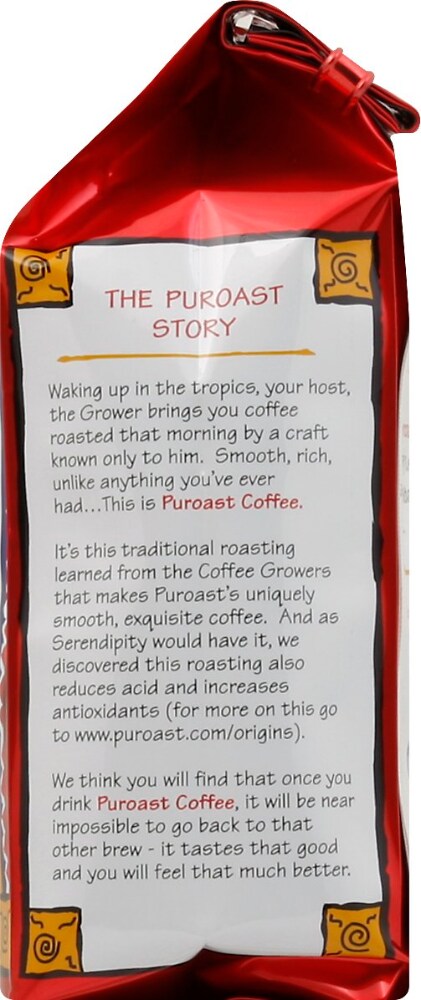 Puroast Dark French Roast Coffee
Along with Puroast Coffee's exquisite flavor, the benefits of lower acid and rich levels of antioxidants will bring you enjoyment like no other coffee you've ever had.
What We Believe
We believe the best coffee is roasted the way coffee farmers toast it on coffee plantations around the world: slowly, in small batches, under low heat so that the coffee beans express their best qualities. Without acidity or burnt flavor.
We believe that coffee roasting this way is not just better tasting, but better for you. Science has shown that Puroast uniquely and naturally lowers acid levels an
---