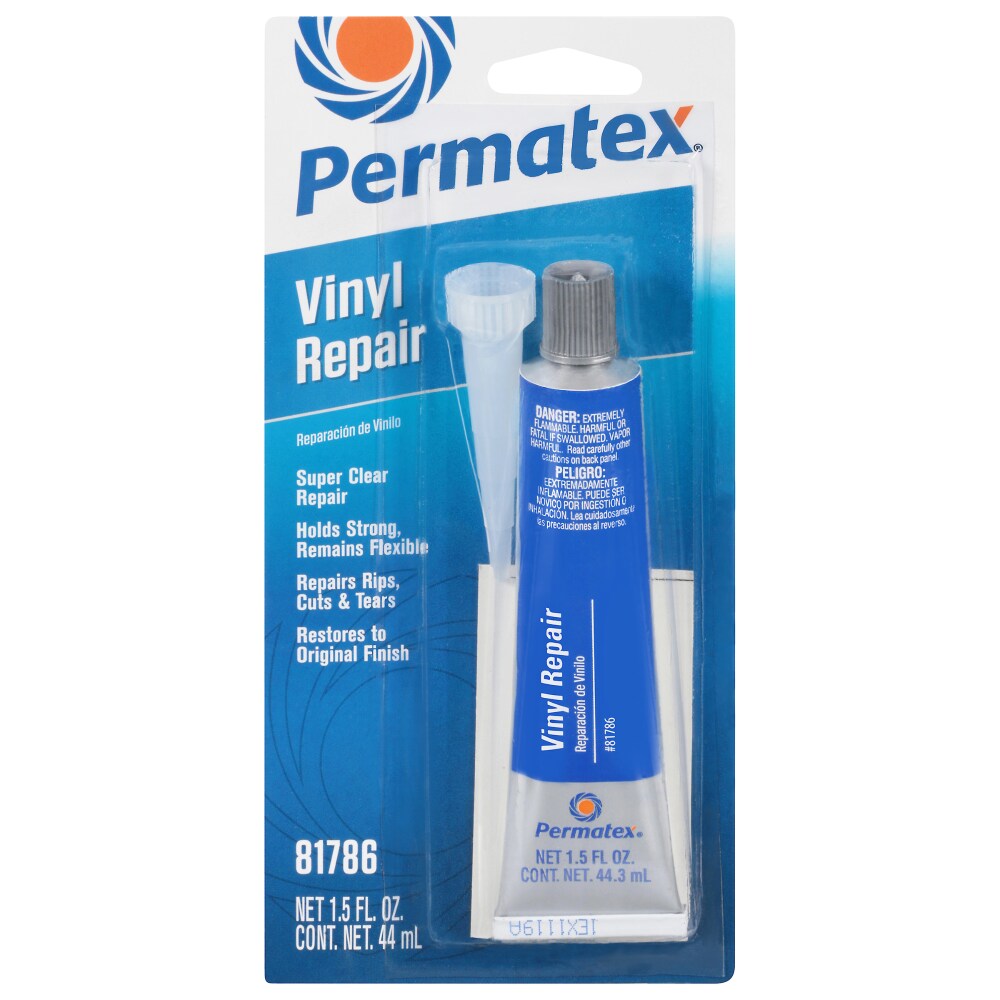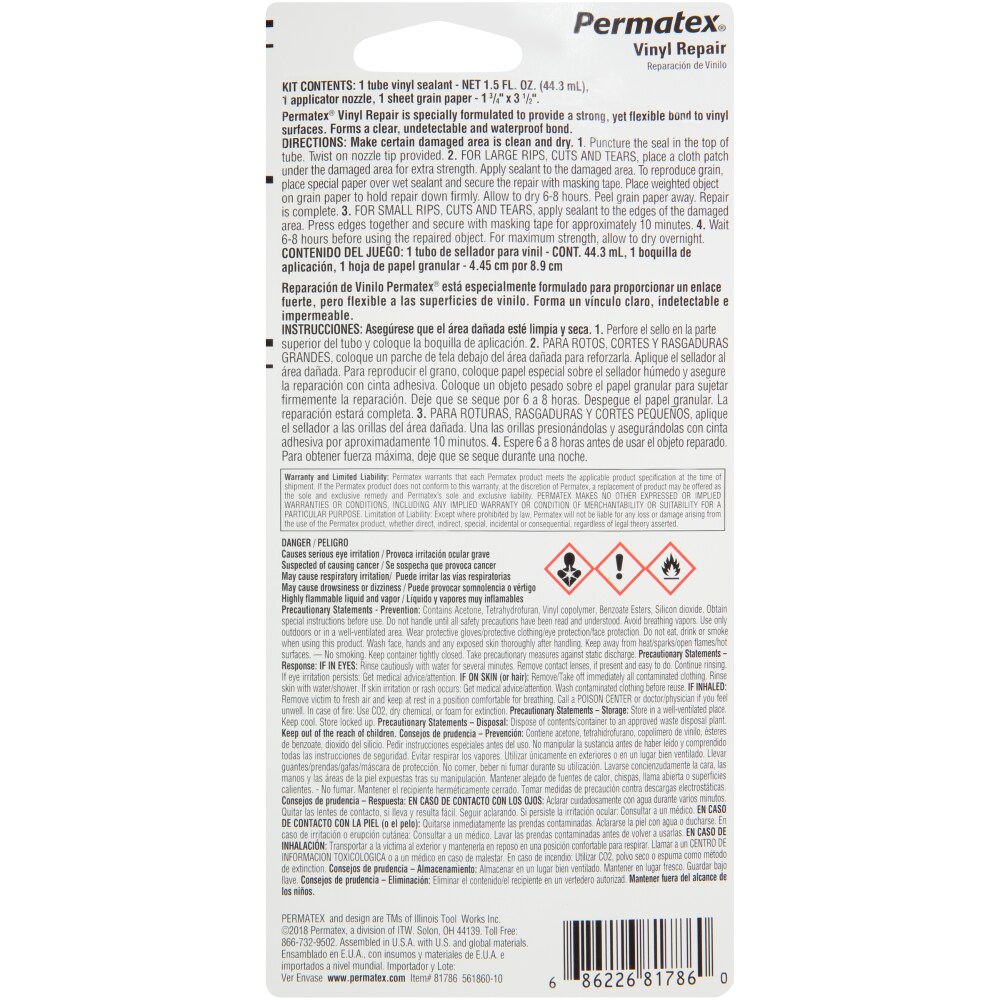 Permatex® Vinyl Repair
1.5 fl oz
UPC: 0068622681786
---
Permatex® Vinyl Repair is specially formulated to provide a strong, yet flexible bond to vinyl surfaces. Forms a clear, undetectable, and waterproof bond.
Super clear repair
Holds strong, remains flexible
Repair rips, cuts, & tears
Restores to original finish
Warning: Contains Acetone, Tetrahydrofuran, Vinyl Copolymer, Benzoate Esters, Silicone dioxide. Do not use or store near heat, sparks or open flame. Use in a well-ventilated area. Avoid contact with eyes and skin. In case of eye or skin contact, flush with water for 15 minutes; call a physician. If swallowed do not induce vomiting; call a physician immediately. If overcome by fumes, get fresh air. See Safety Data Sheet for complete GHS hazard communication. Keep out of the reach of children.
Usage Instructions: Make certain damaged area is clean and dry. 1. Puncture seal in the top of tube. Twist on nozzle tip provided. For large rips, cuts and tears, place a cloth patch under the damaged area for extra strength. Apply sealant to the damaged area. To reproduce grain, place special paper over wet sealant and secure the repair with masking tape. Place weighted object on grain paper to hold repair down firmly. Allow to dry 6-8 hours. Pee grain paper away. Repair is complete. 3. For small rips, cuts and tears, apply sealant to the edges of the damaged area. Press edges together and secure with masking tape for approximately 10 minutes. 4. Wait 6-8 hours before using the repaired object. For maximum strength, allow to dry overnight.
---