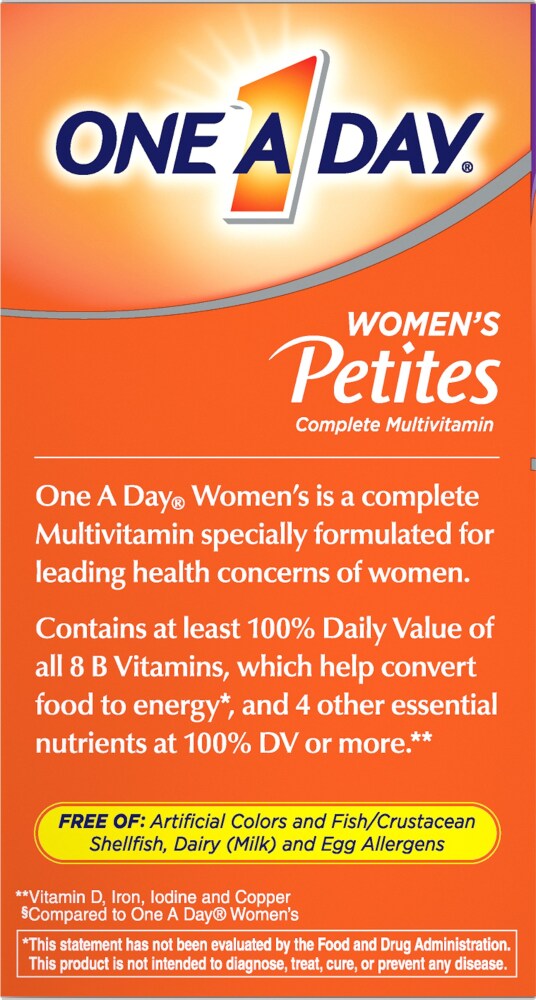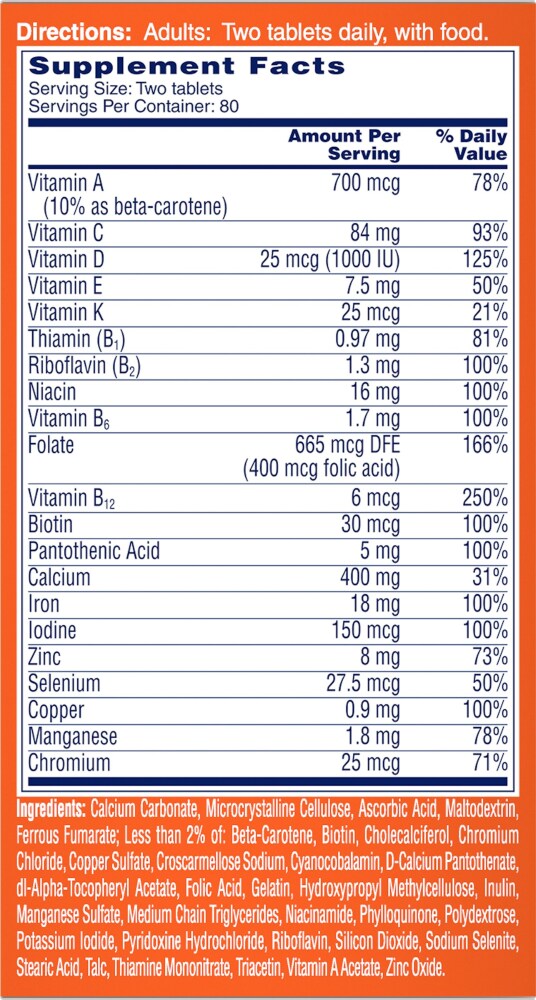 One A Day Women's Multivitamin Tablets
---
One A Day Women's is a complete multivitamin specifically formulated for leading health concerns of women. Contains at least 100% daily value of all 8 B-Vitamins, which help convert food to energy, and 4 other essential nutrients at 100% DV or more.
Formulated to Support:
Heart Health
Immune Health
Bone Health
Physical Energy
Hair/Skin/Nails
*These statements have not been evaluated by the Food and Drug Administration. This product is not intended to diagnose, treat, cure, or prevent any disease.
---