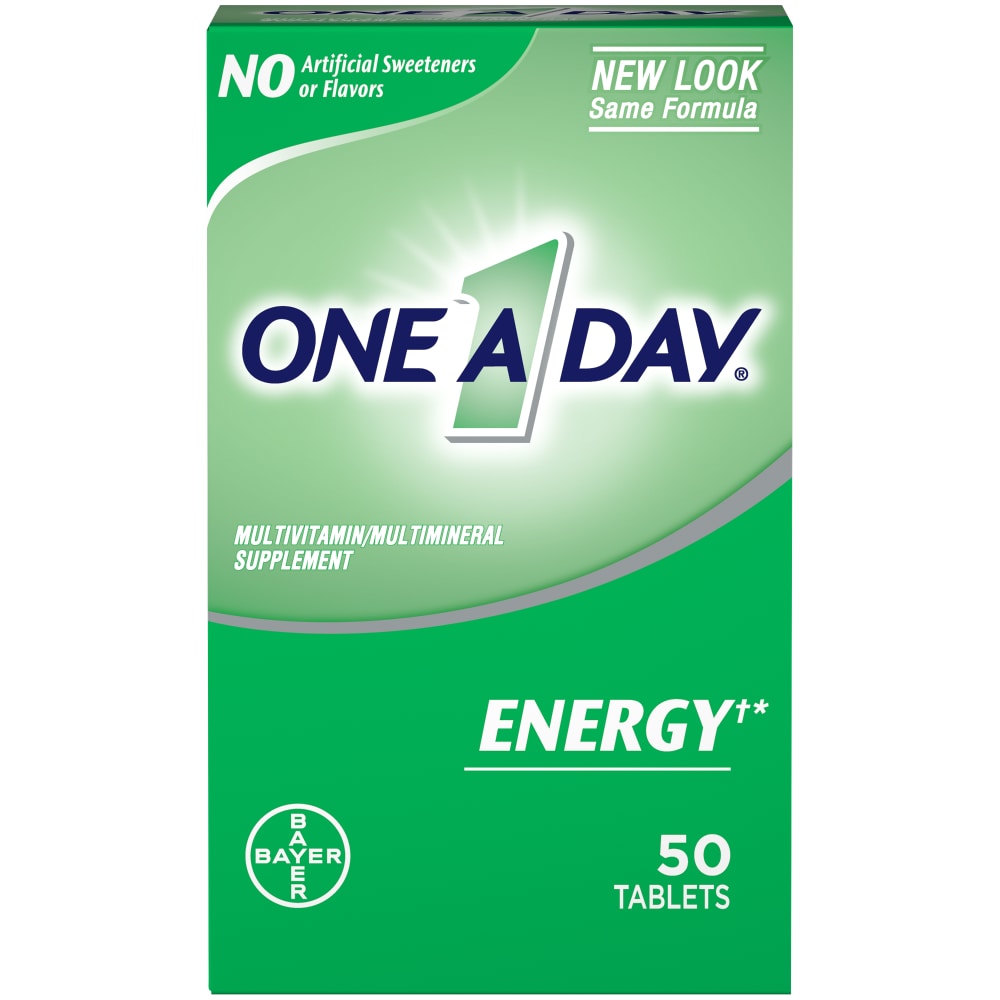 One A Day Energy Multivitamin / Multimineral Supplement Tablets
Specialized Formula with More of What Matters to You®
A Complete Multivitamin that Supports Energy
Being both physically and mentally active is important for supporting your healthy lifestyle. That's why One-A-Day® Energy is a complete multivitamin with key nutrients, including B-Vitamins† to help support physical energy by converting food to fuel, plus Caffeine to help support mental alertness.
†Refers to Vitamins B1, B2, B6, B12, Niacin, Folic Acid, Biotin and Pantothenic Acid.
Does not contain aspirin.
Multivitamin/Multimineral Supplement
Supports Physical Energy & Mental Alertness
Complete Multivitamin with More
Formulated to Support:
Physical Energy
Mental Alertness
Immune Health
Bone Health
---