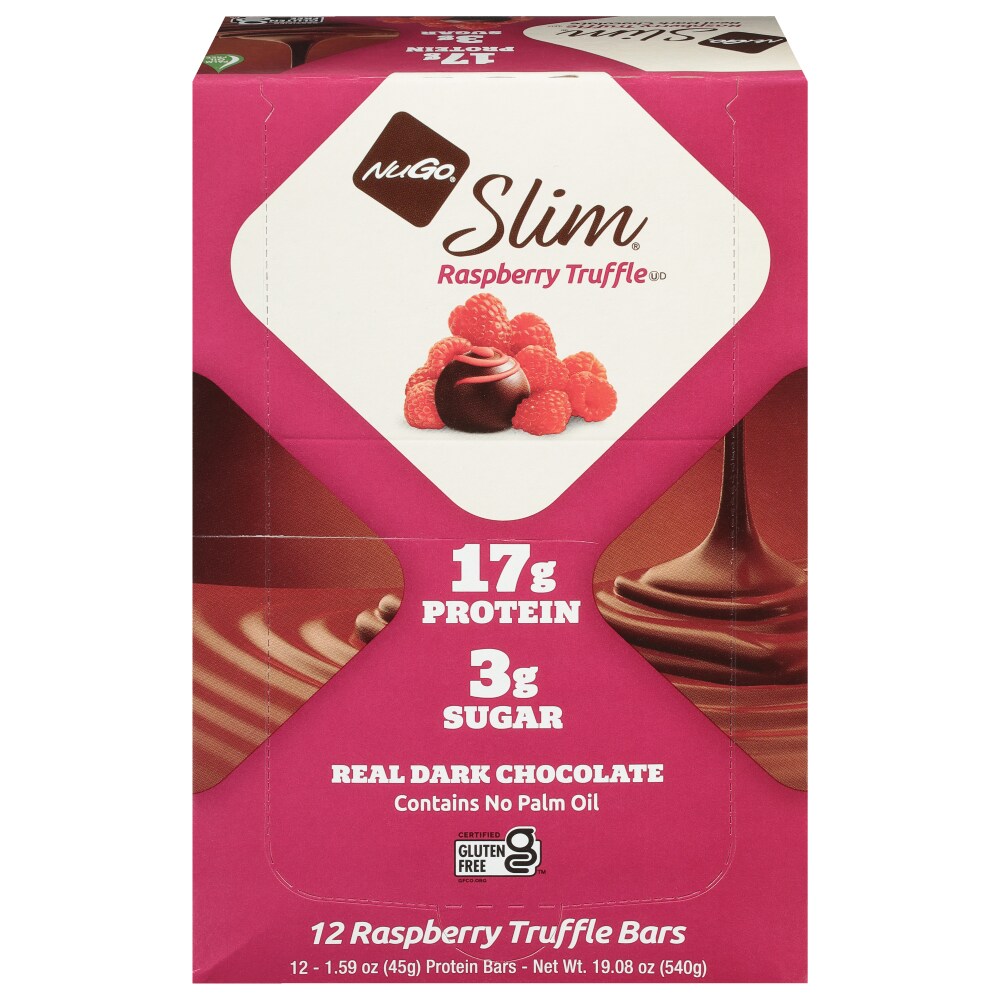 NuGo Nutrition Gluten Free Raspberry Truffle Slim Bars
12 ct / 1.59 oz
UPC: 0069153520502
---
Getting Real when it comes to your health.
For years Customers have told NuGo that they wanted a low sugar, high protein snack without the artificial sweeteners or sugar alcohols (maltitol) found in so many other "diet products." Maltitol, a sugar alcohol, an cause major gastric problems like bloating, stomach pain and cramps and can have an awful aftertaste.
At NuGo, we wanted to give our customers a more natural option without sacrificing taste - so we sweetened NuGo Slim with a natural dietary fiber, Chicory root. Then, we dipped NuGo Slim in REAL Dark Chocolate which only adds 2 g of sugar, but makes all the difference in the world when it comes to the taste.
The 2 g of sugar in NuGo Slim come from the Real Dark Chocolate. All other low sugar bars use ''fake'' chocolate flavored palm oil coatings sweetened with maltitol - can you imagine something like that tasting good? No way. NuGo Slim uses Real Dark Chocolate which melts in your mouth, tastes better and has added health benefits!
Real Dark Chocolate. Real Delicious.
without using maltitol...that is the NuGo Slim difference.
---