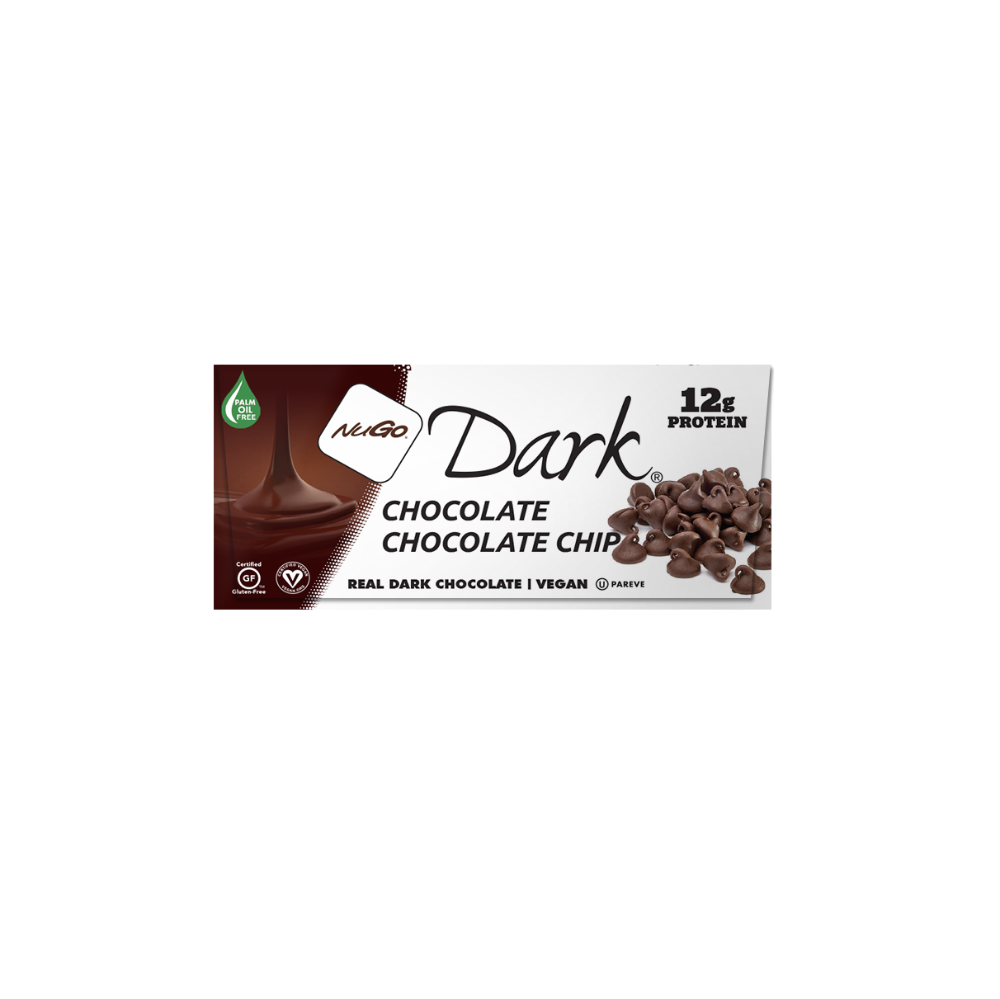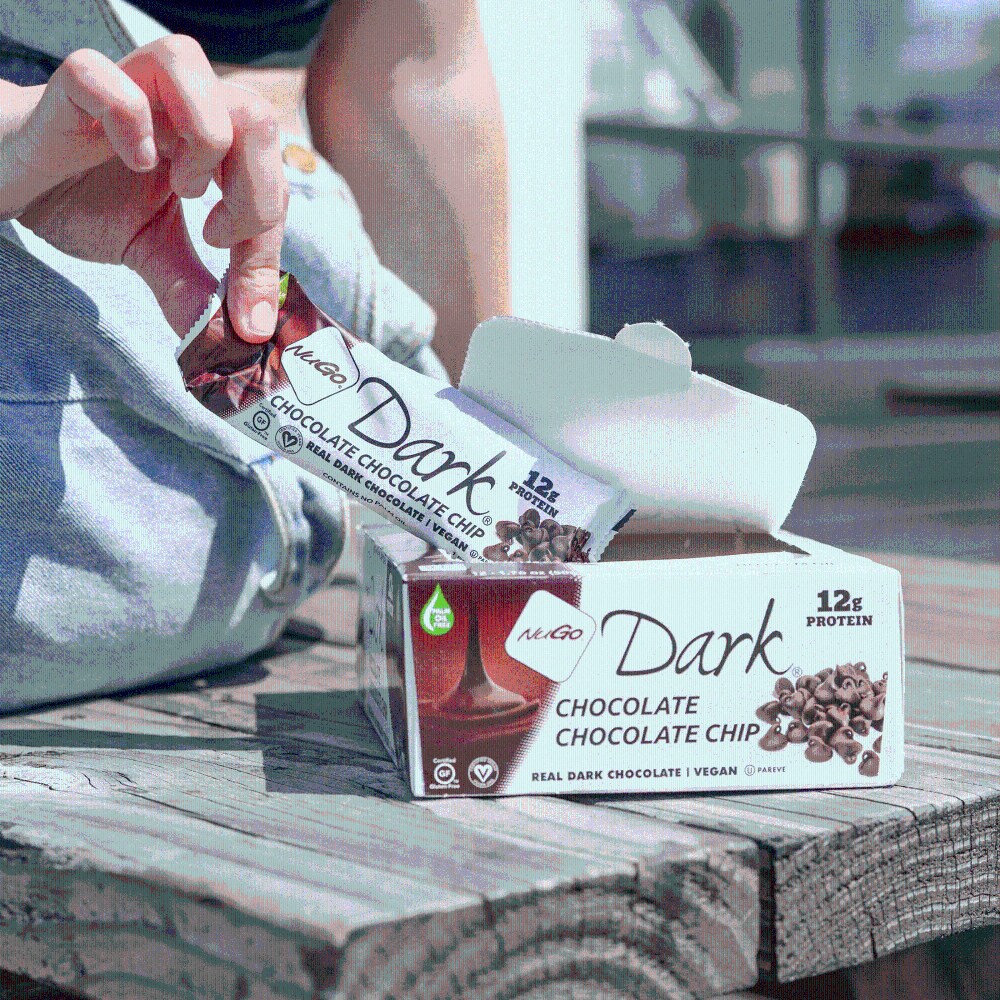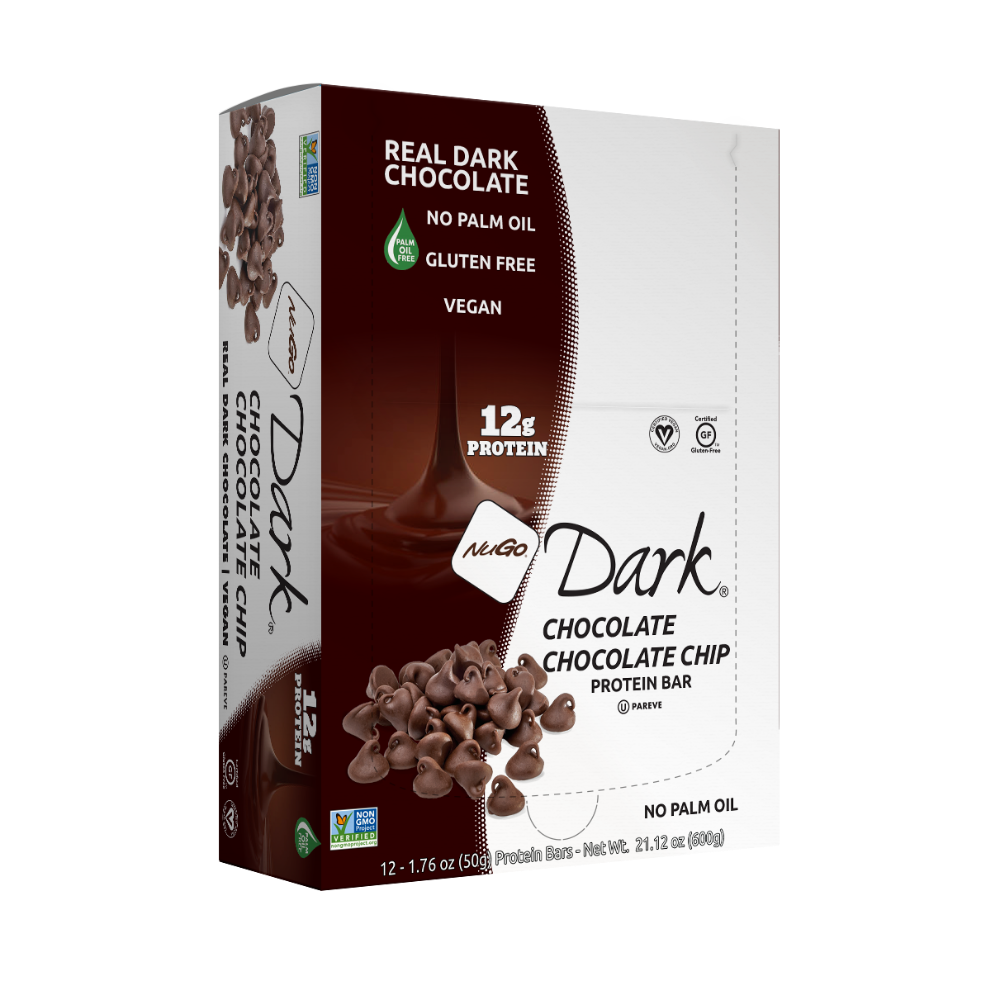 NuGo Dark Chocolate Chocolate Chip Bars
12 ct / 1.76 oz
UPC: 0069153552102
---
NuGo Dark is the only REAL Dark Chocolate enrobed protein bar.
NuGo dark chocolate comes only from cocoa beans, a superfood which can lower bad (LDL) cholesterol and can raise good (HDL) cholesterol. Other chocolate-coated protein bars and snacks may be partially derived from cocoa beans but include cheaper vegetable fat to make the chocolate coating melt at a higher temperature. That's better for shipping costs, but it's not better for you. Vegetable fat in chocolate-flavored snacks can raise bad cholesterol and gives your snack a waxy taste.
Unadulterated NuGo Dark is made with REAL Dark Chocolate that melts in your mouth.
10g PROTEIN
Non-GMO
Certified Gluten Free
Certified Vegan
Kosher
---