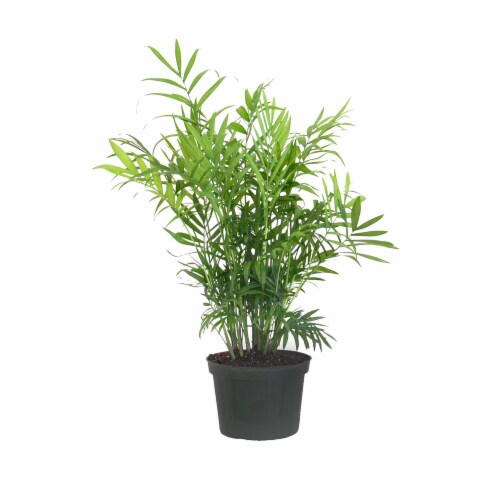 Hover to Zoom
Neanthebella Palm Potted Plant (Approximate Delivery is 2-7 Days)
6-inch pot
UPC: 0081005417791
Product Details
The Chamaedorea elegans, or more commonly known as the Neanthe bella palm, is a small low-light interior palm and houseplant species that is made up of light green fronds about 8in/20cm long that have a dainty like texture which are loved by interior designers. The Neanthebella is one of the most sought-after indoor palms around today. Reason for this is because it thrives in your home or workplace where other plants may struggle. The Neanthebella can adapt to just about any typical office or home interior in medium to low light conditions. Apart from its easy to care for requirements, the Neanthebella palm is effective at improving air quality!
This plant made it to making it on to NASA's list of 50 Indoor plants that clean the air. If you are looking for a minimal care and effort plant which has air purification benefits, then you will be rewarded with this room enhancing plant. Indoor house plants are proven to be excellent air purifiers which help decrease stress and anxiety while stimulating creativity and productivity. Great for yourself or as a gift!
We do not ship to California, Arizona, Hawaii, Alaska or Puerto Rico. We do not recommend shipping to extremely cold weather states.
The Neanthebella palm can adapt to any room in the house and will do well in low light environments.
The Neathebella plants light green fronds can add a rich tropical look to any interior inside or outside, in your home or office.
---