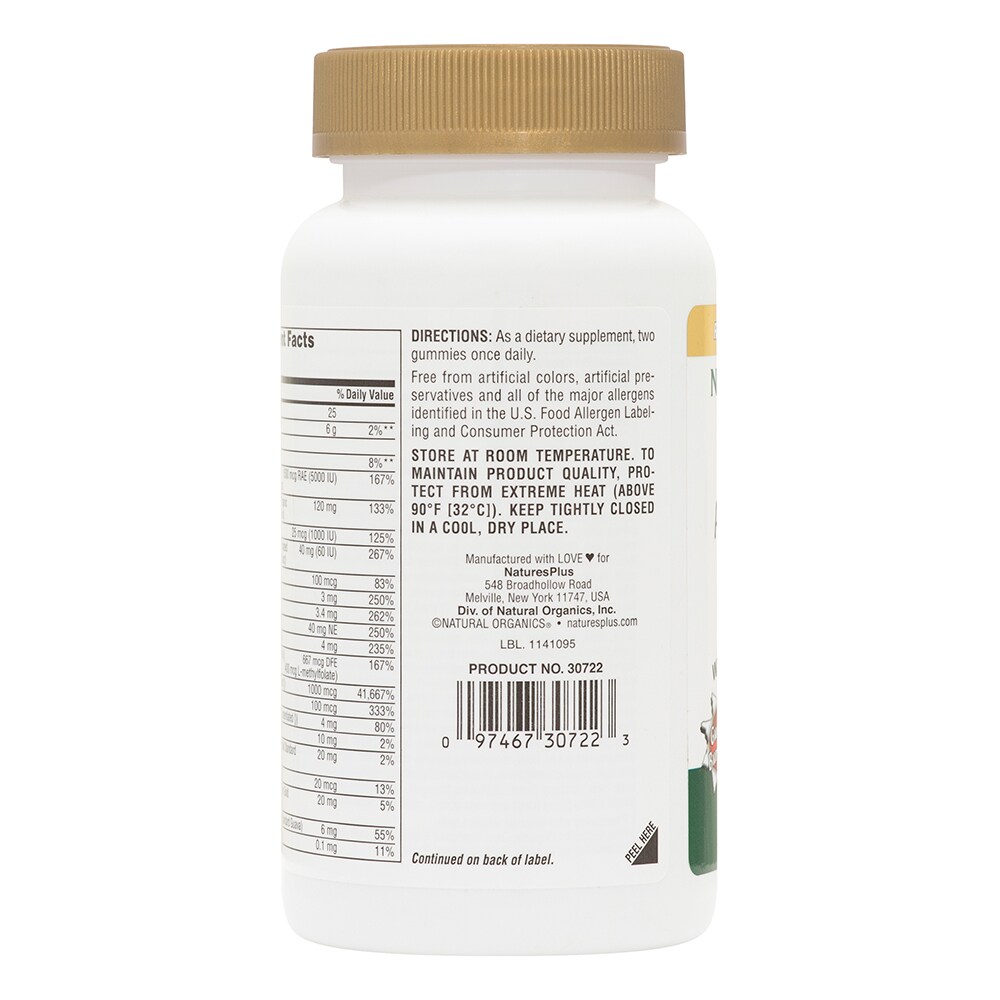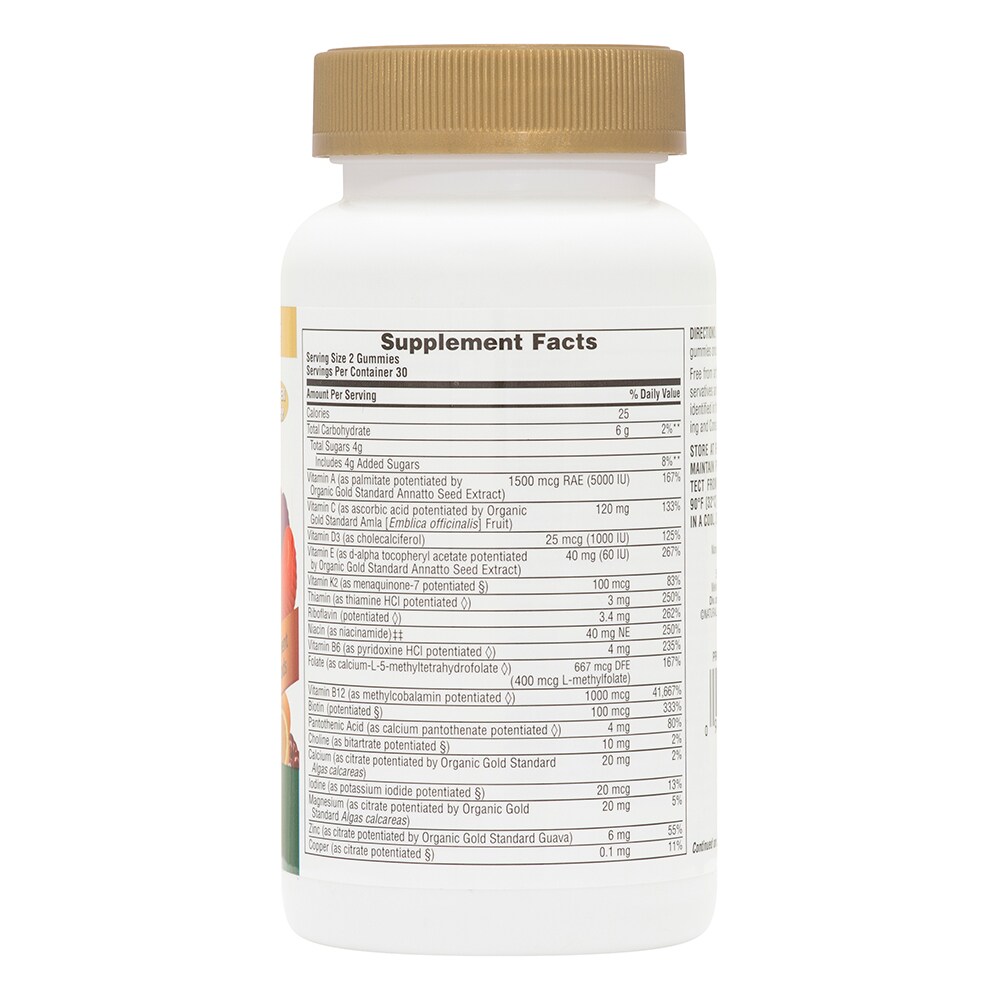 Nature's Plus Source Of Life Gold Adult Multi Gummies
---
Nutritional Support for Free Radical Defense, Natural Energy Production and Overall Well-Being. Source of Life® GOLD Adult Multi Gummies are now available in three fantastic fruit flavors - delightful cherry, luscious grape and juicy orange! These refreshingly juicy and delightfully sweet gummies make it easy for adults to now enjoy the whole food based benefits of Source of Life GOLD! Showcasing over 110 whole foods, including Organic Gold Standard whole food potentiators such as guava, amla, annatto, rice protein and holy basil, Source of Life GOLD Adult Multi Gummies provide high potencies of all essential vitamins and a precisely calibrated, broad profile of minerals! Discover your source of life, with the daily deliciousness and nourishment of Source of Life GOLD Adult Multi Gummies - only from Nature's Plus!Source of Life GOLD is now the gold standard for whole food-based multivitamin supplementation. With revolutionary new all-natural ingredients and more Energizing, Antioxidant, and Anti-Aging power than ever before, Source of Life Gold will change your life with an unparalleled Burst of Life and Burst of Health!Source of Life GOLD represents the next quantum leap in whole food multivitamin supplementation. Now, Source of Life GOLD builds on all of the natural nutritional technologies embodied in Nature's Plus' pioneering Source of Life, Source of Life Red and Ultra Source of Life formulas.
The Energy Supplements®
Recharge Your Life - Step Up to the Gold!
The Ultimate Multi-Vitamin Supplement with Concentrated Whole Foods
With Vitamin D3, K2 and Over 110 Whole Foods
Guaranteed Burst of Energy
*These statements have not been evaluated by the Food and Drug Administration. This product is not intended to diagnose, treat, cure, or prevent any disease.
---