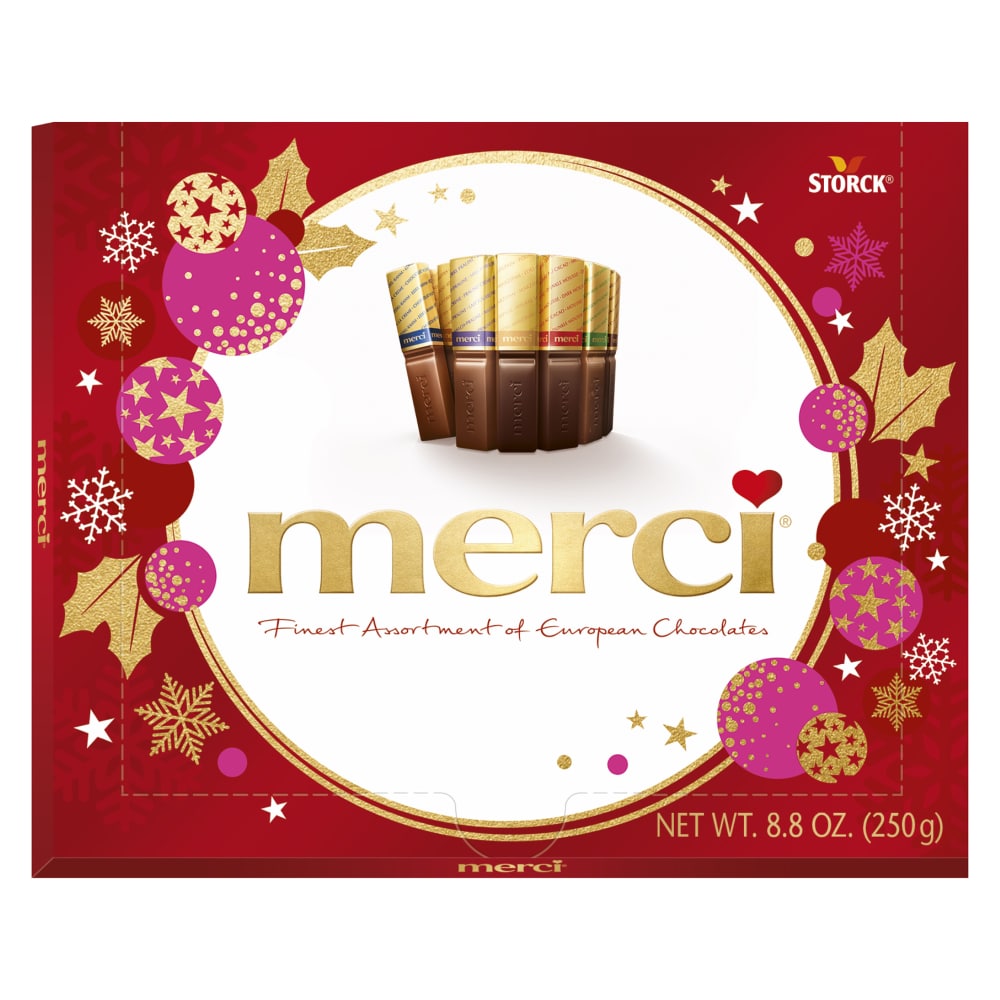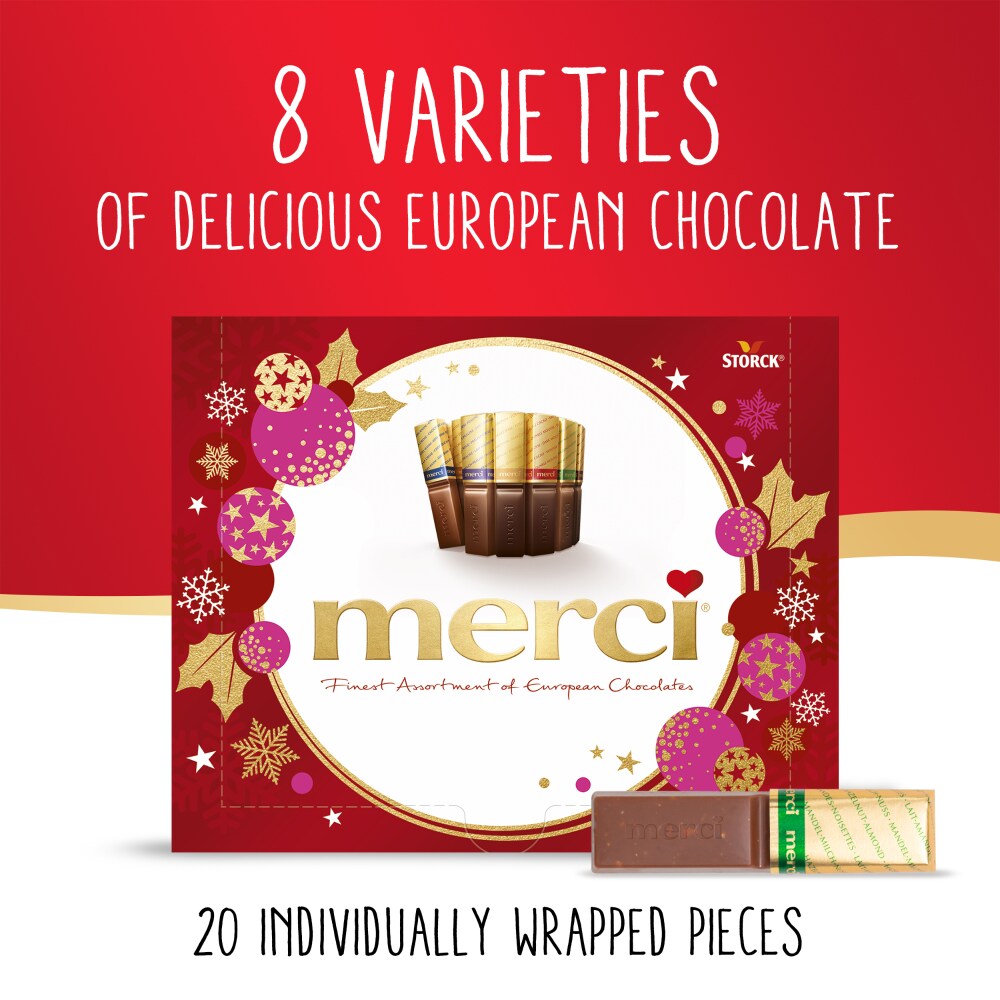 Merci Finest Selection Chocolate Gift Box
Purchase Options
Located in Health, Beauty, and Cosmetics
---
Merci makes it easy to say Thank You with this 8.8 ounce, 20 piece, premium holiday Gift Box of Merci European Chocolate Candy. Each slim, stylish, box contains an assortment of individually wrapped flavors and makes a heartfelt gift. Our delicious, carefully selected chocolate candy assortments are made in Europe with the finest ingredients.
Merci Finest Assortment:
Creamy Chocolate: solid chocolate at its smooth, creamy European best.
Coffee and Cream: rich, coffee flavored dark chocolate, atop a white chocolate base.
Hazelnut-Almond: delicate pieces of hazelnuts and almonds in smooth milk chocolate.
Hazelnut-Creme: milk chocolate filled with a smooth, creamy hazelnut cream.
Marzipan: marzipan, with its rich almond flavor, inside smooth dark chocolate.
Dark Cream: smooth, rich, melt-in-your-mouth dark chocolate.
Dark Mousse: fluffy chocolate mousse wrapped in rich dark chocolate.
Praline-Creme: luscious milk chocolate with a smooth chocolate praline center.
---