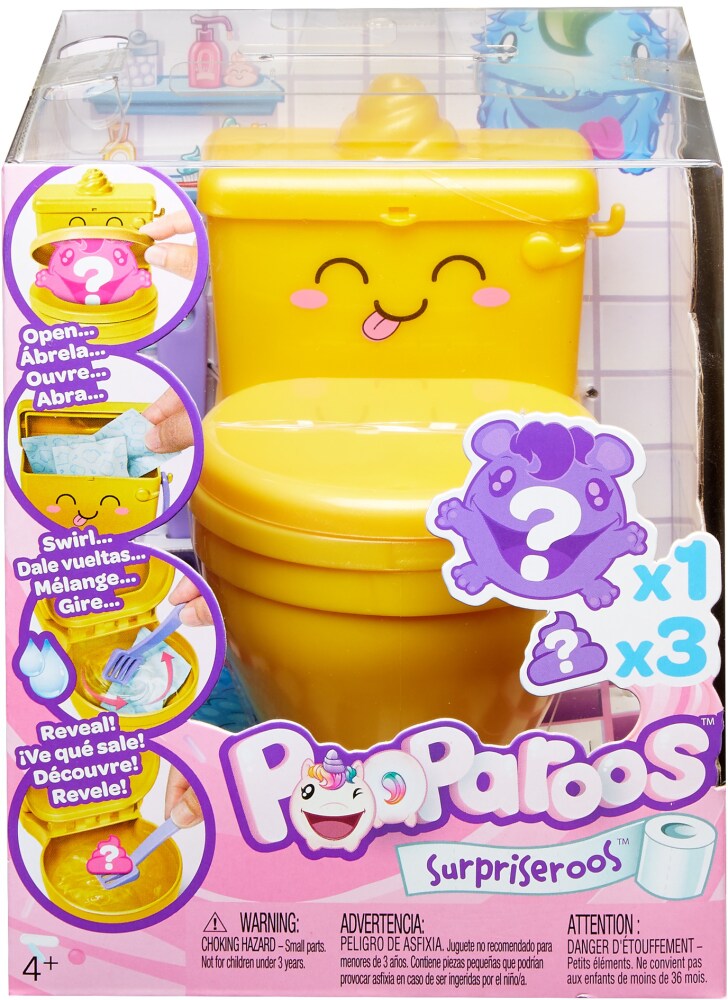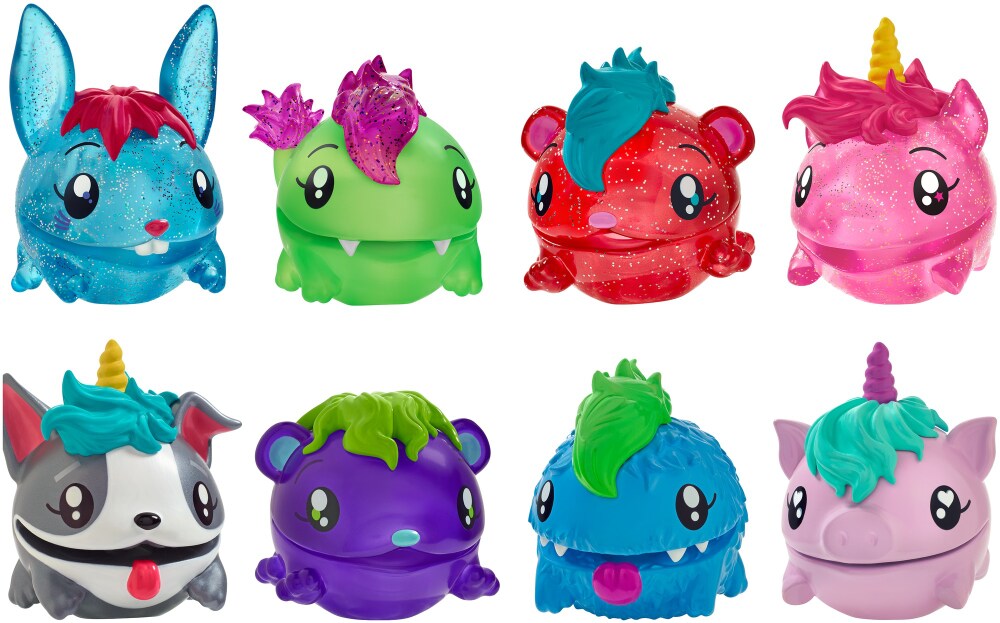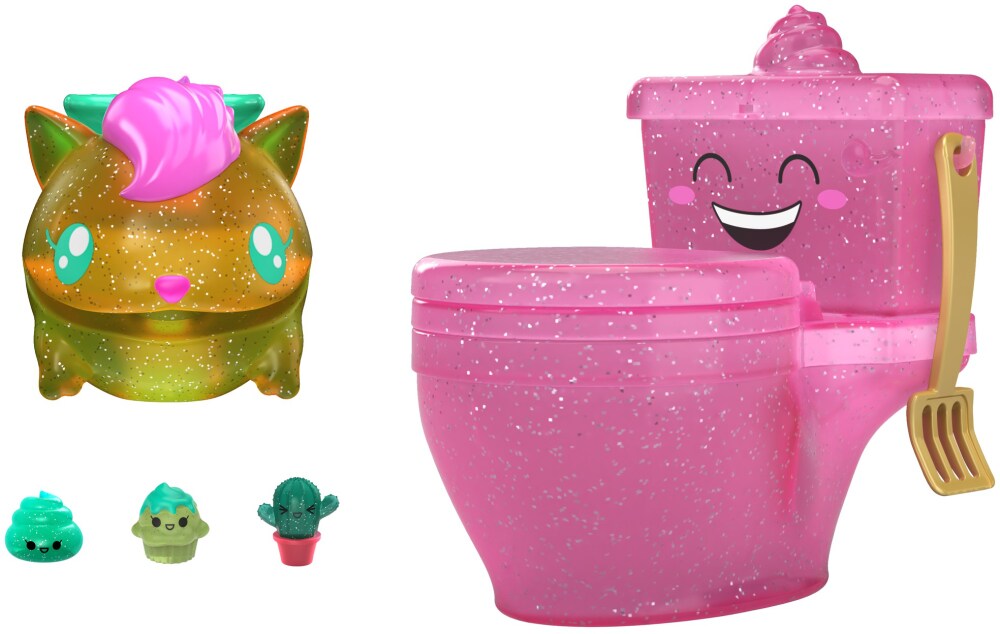 Mattel Pooparoos Surpriseroos - Assorted
These super-cute toy toilets are full of surprises that make potty play a laughing blast! For your first exciting treat, open the pink, sparkly toilet seat to see which squishy, unique Pooparoos™ Surpriseroos™ figure hides inside. It could be a yeti, octopus, purmaid, hedgehog, pufferfish, horse, penguin or orca -- and each character has a cool, glittery look. For surprise number two (hee, hee, hee), lift the tank and find three magical paper packets. Fill the bowl with water, drop a paper packet in, stir with the included scoop and see the paper dissolve before your eyes to reveal your pet's food! Scoop it out, feed your Pooparoos™ pet, sit him on the potty and squeeze, squeeze, squeeze -- he'll poop his food in the toilet! Silly, sparkly food surprises include cupcakes, cactuses, pizza and colorful piles of poo! The fun never ends because you can eat, squeeze, and go again and again. Pooparoos™ Surpriseroos™ are totally unique, silly play sets that make excellent gifts, too. Store your whimsically cute Pooparoos™ figure in the toilet and its food in the tank until it's time to poop and play again. Each toilet set sold separately, subject to availability. Colors and decorations may vary.
Model: FWN06
Age Range: 4+
⚠ Warning: This product contains small parts and could be a choking hazard for children under the age of 3.
---