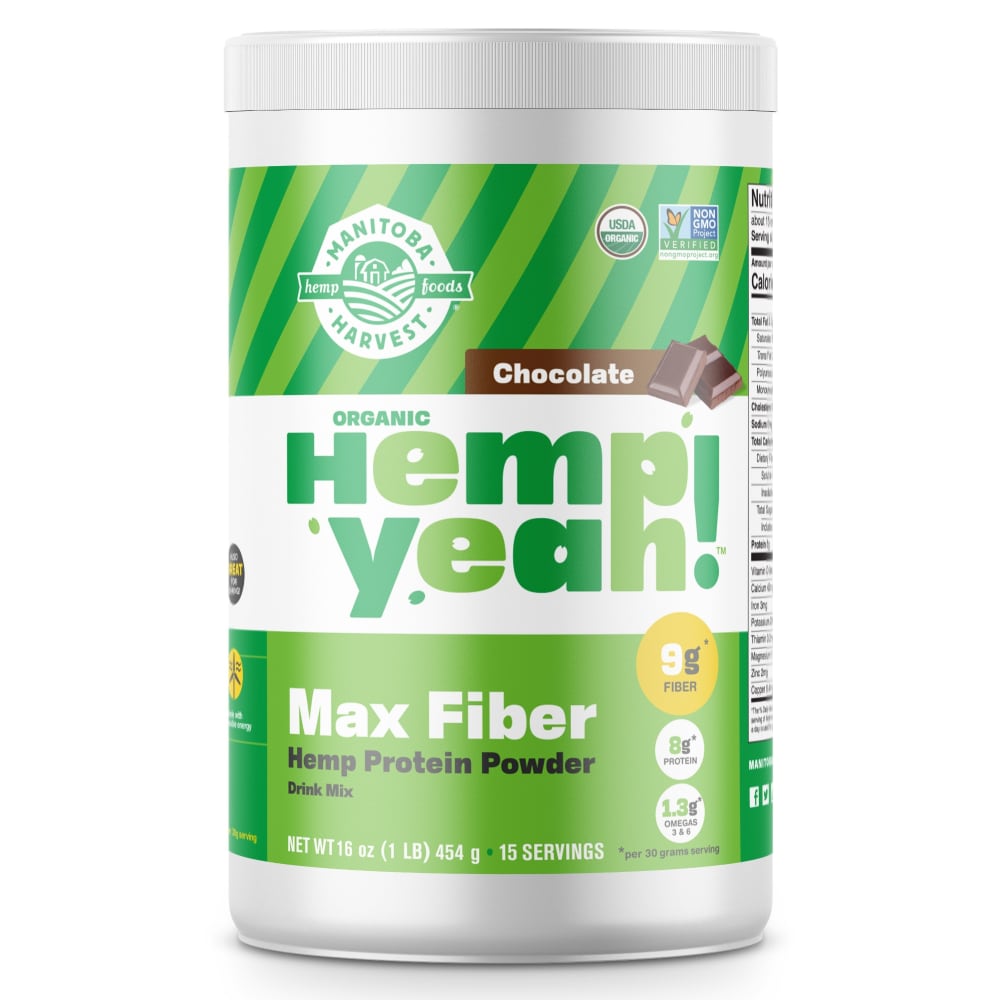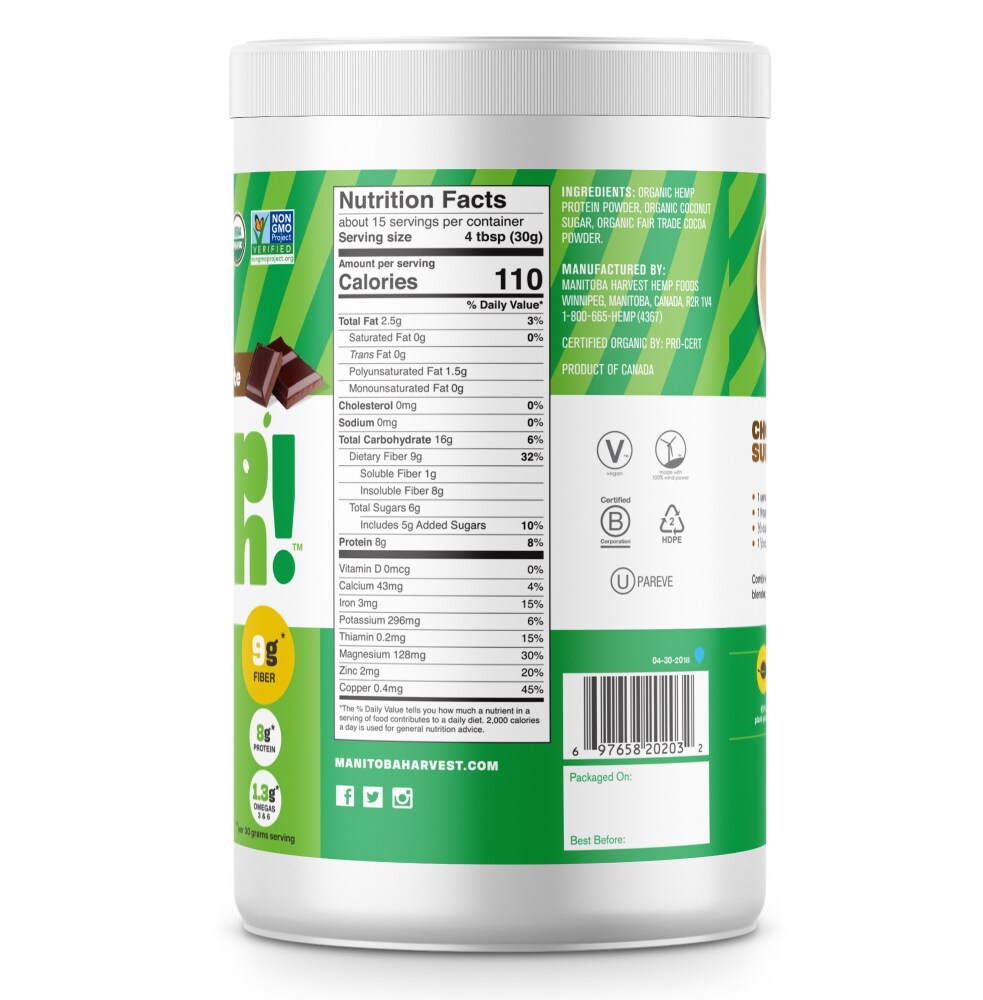 Manitoba Harvest Organic Dark Chocolate Hemp Protein Powder
Chocolate Hemp Protein powder is packed with protein, omegas, and fiber. Fiber is an important part of any diet, aiding in digestive health and helping you feel full longer. Hemp protein is a clean, plant-based, complete protein that is easy to digest.
One serving (30 g) of Chocolate Hemp Protein powder provides 40% of the recommended daily intake of fiber. Containing fair-trade cocoa and sweetened with coconut palm sugar (the lowest glycemic index sweetener), Chocolate Hemp Protein powder is a guilt-free pleasure. Blend into smoothies, stir into oatmeal, or add to baking recipes like you would add spelt flour.
Hemp Powder Supplement
1.4 g Omegas-3 & 6 • 10 g Fiber (per 30 g Serving)
USDA Organic
15 Servings
Vegan
Non-GMO Project Verified
Kosher
---