Malt-O-Meal Golden Puffs Cereal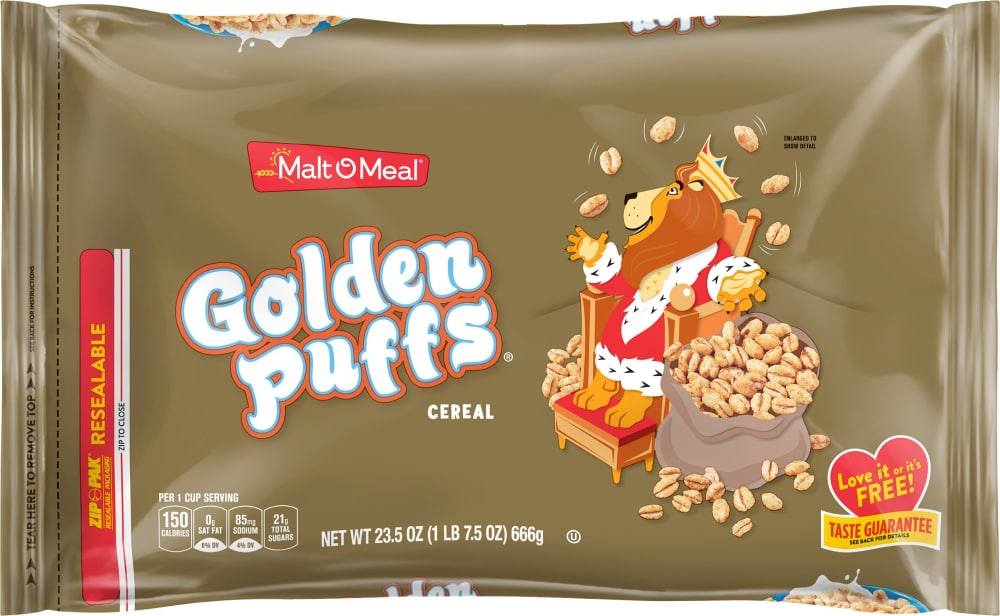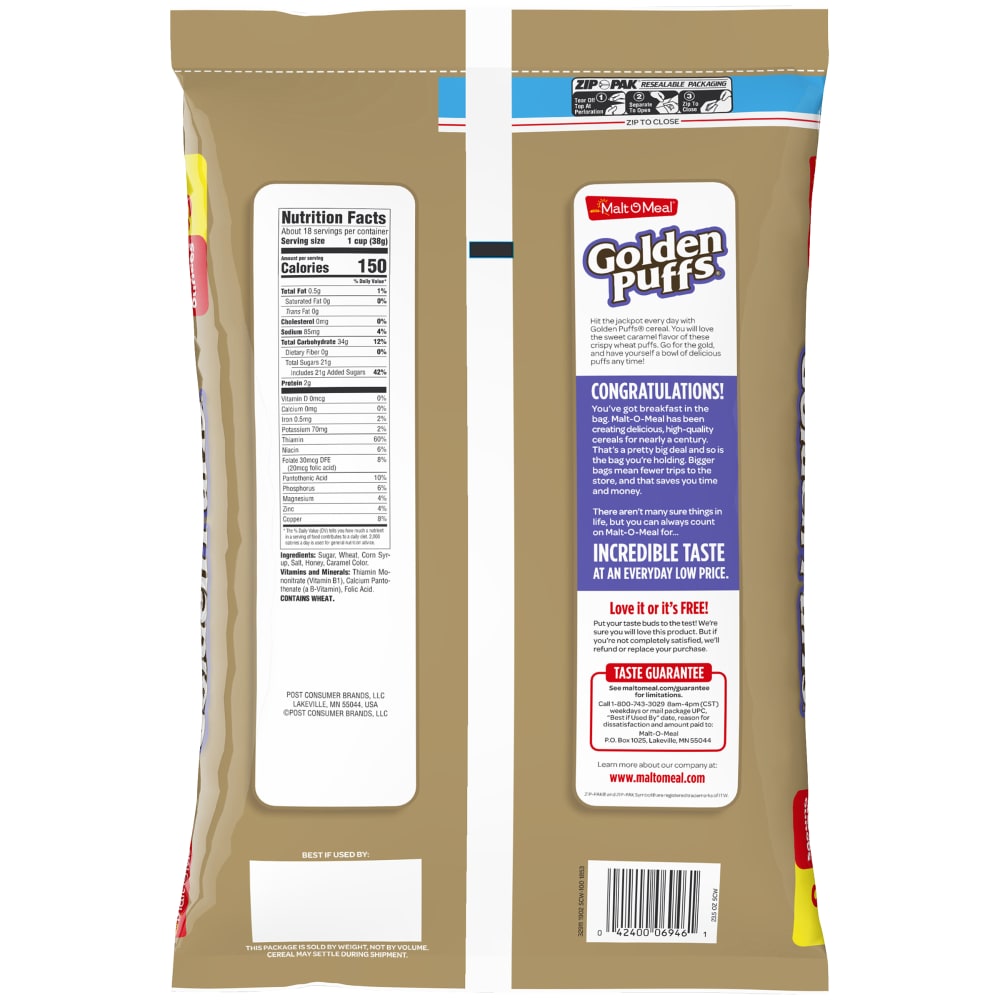 Malt-O-Meal Golden Puffs Cereal
23.5 oz
UPC: 0004240006946
Hit the jackpot every day with Golden Puffs® Cereal. You will love the sweet caramel flavor of these crispy wheat puffs. So, go for the gold and have yourself a bowl of delicious puffs any time.
Kosher
Zip-Pak® Resealable Packaging
WARNING: The contents of this package are delicious AND easy on your wallet!
---