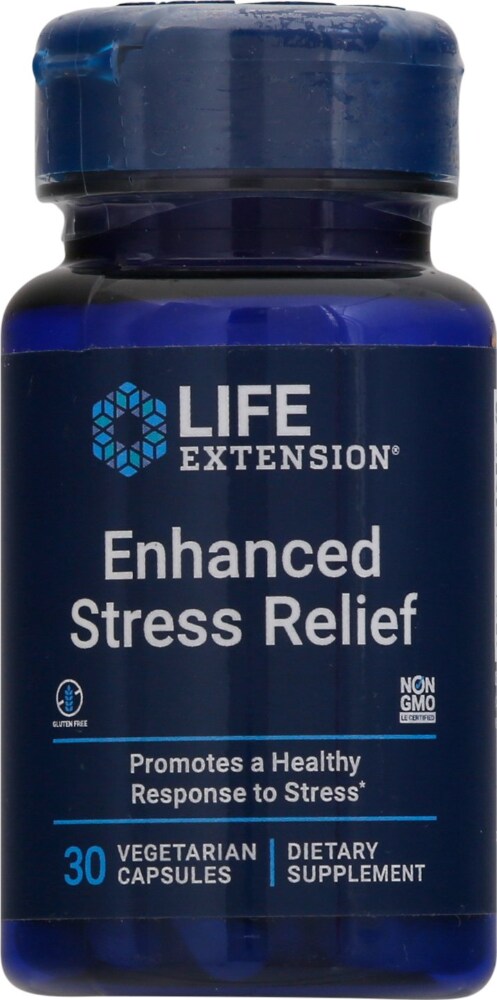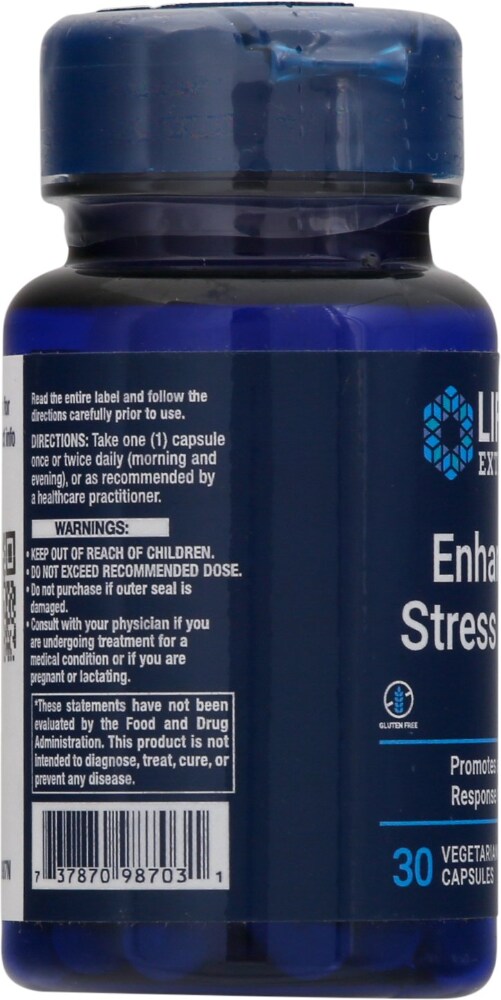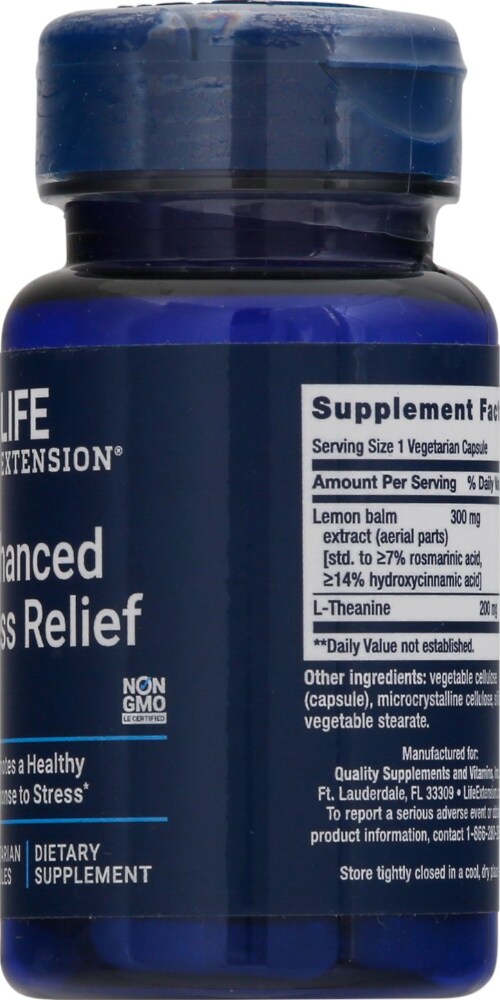 Life Extension Enhanced Stress Relief Vegetarian Capsules
It's hard to find a natural antidote to today's overstressed world. The encouraging news is that lemon balm (Melissa officinalis), a perennial herb in the mint family native to the Mediterranean region, has been clinically validated to help promote sleep and relaxation. What's more, lemon balm produces these calming effects while also enhancing memory and attention!
Cyracos lemon balm extract is prepared from special lemon balm chosen for its high concentrations of hydroxycinnamic and rosmarinic acids. These active lemon balm constituents appear to enhance mood by modulating specific nicotinic and muscarinic receptors in the cerebral cortex of the brain.
Aside from relieving everyday stress and sleep problems, this botanical extract may also offer smokers relief from the mental stress of quitting, aid in leveling mood swings, and help reduce the emotional hunger associated with dieting (or following a calorie restriction regimen for anti-aging purposes).
---