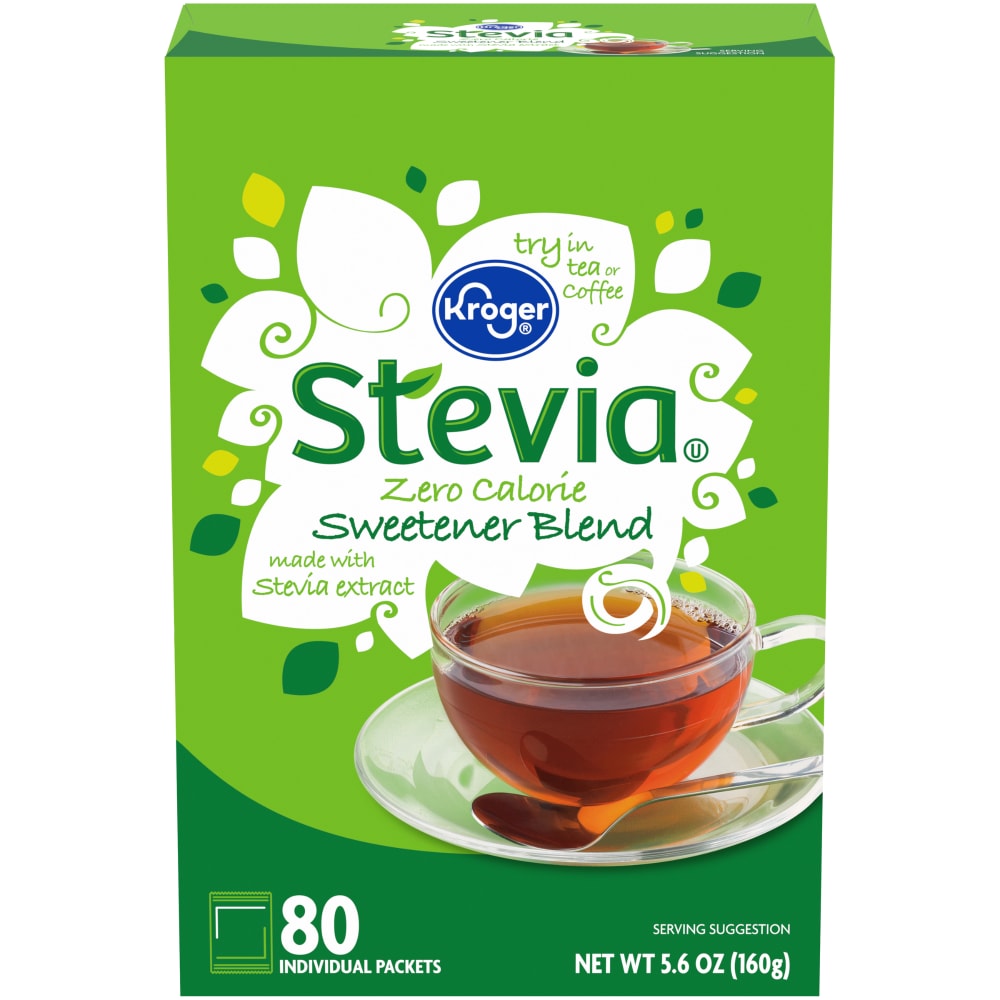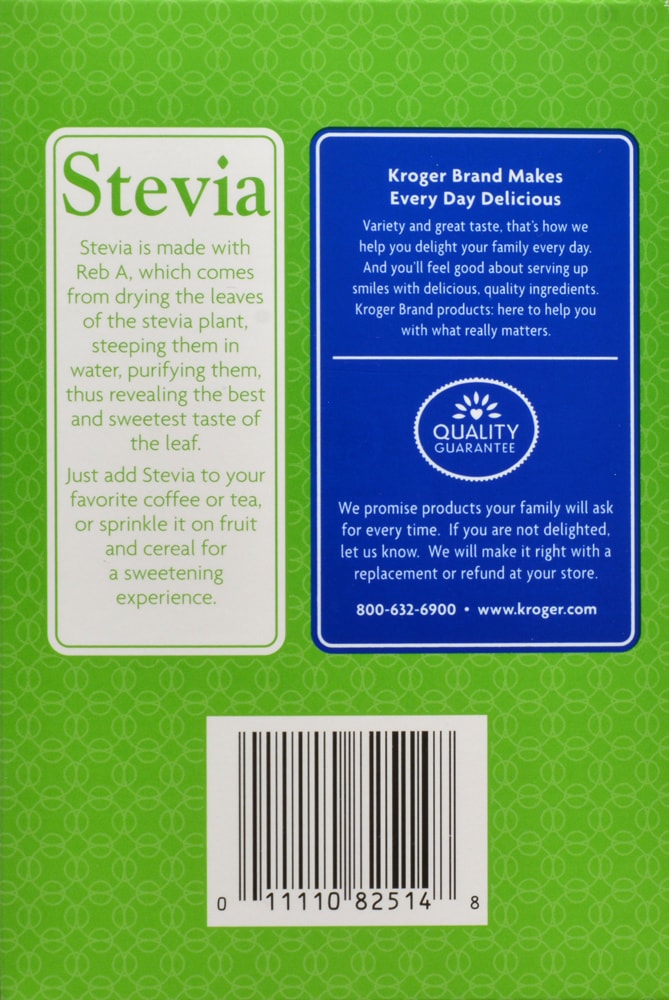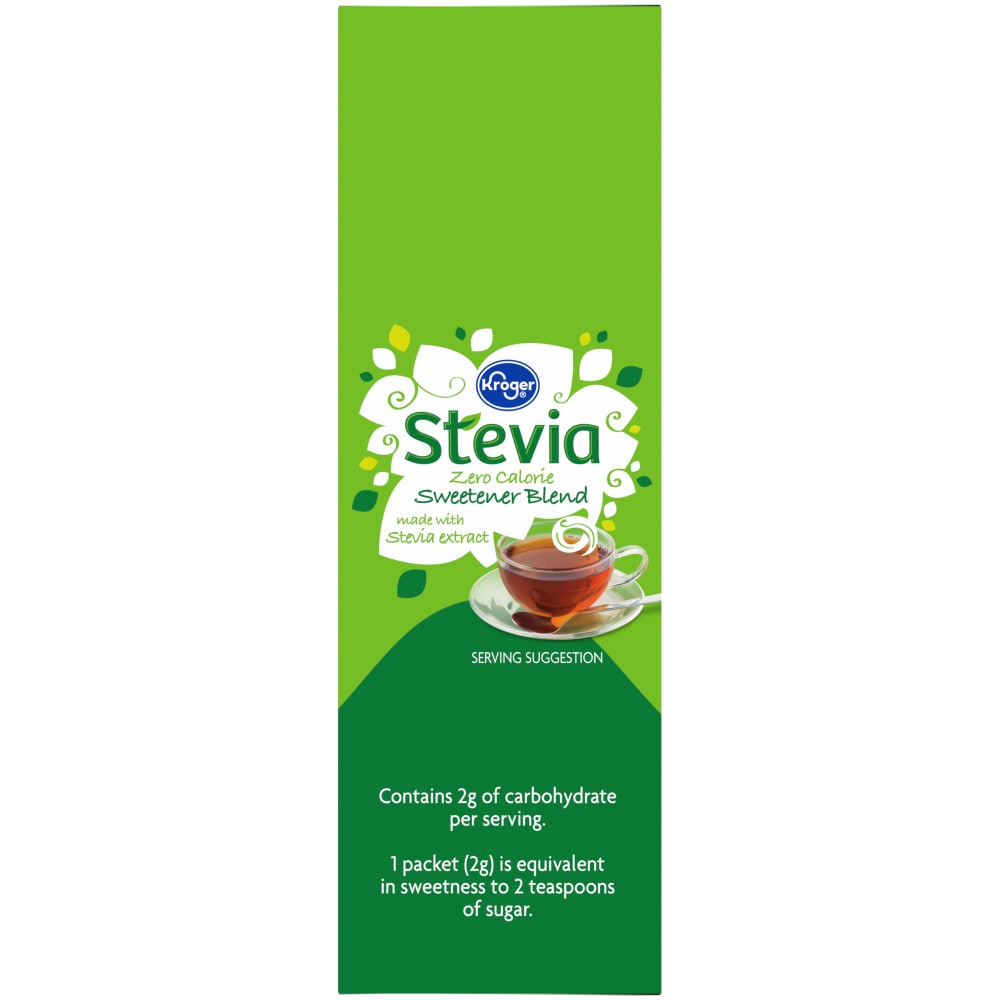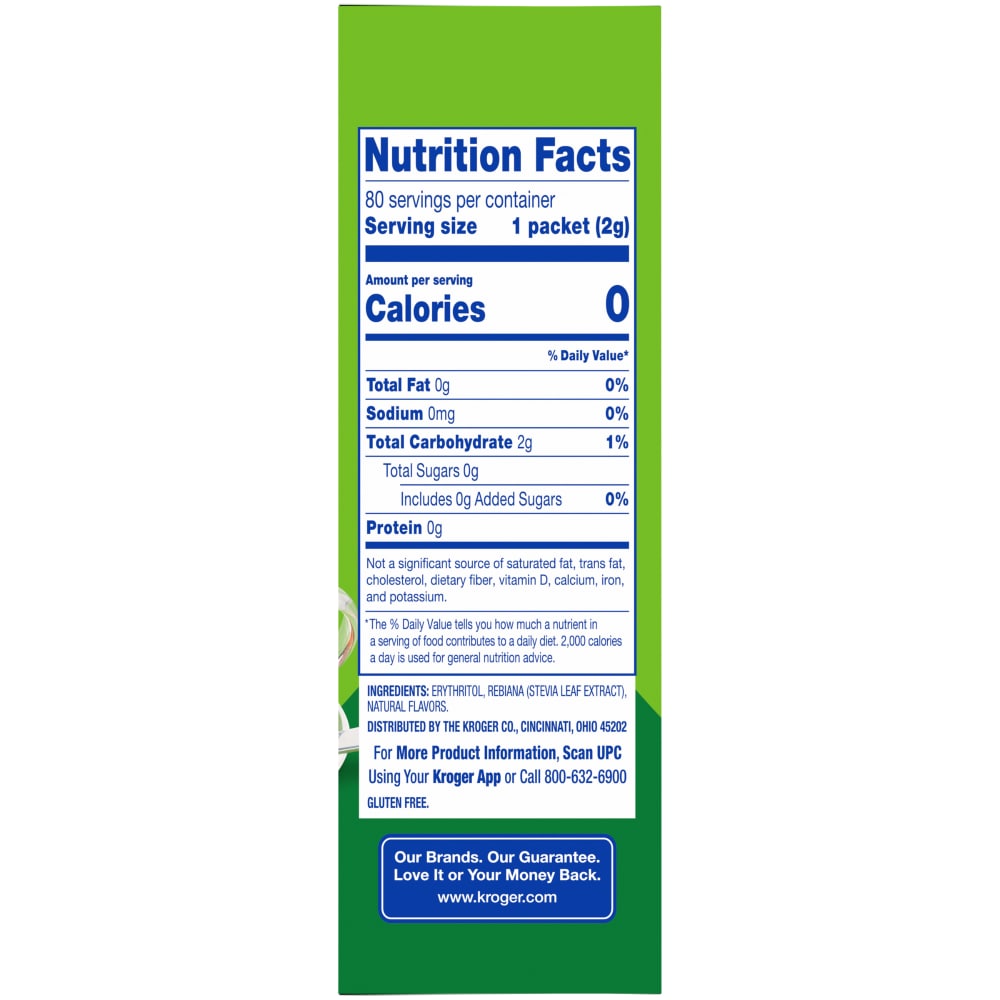 Kroger® Stevia Zero Calorie Sweetener
---
Stevia is made with stevia leaf extract, which comes from drying the leaves of the stevia plant, steeping them in water, purifying them, thus revealing the best and sweetest taste of the leaf.
1 packet (2g) is equivalent in sweetness to 2 teaspoons of sugar.
Diabetes: This product may be useful in your diet on the advice of physician. Please consult a physician about diet control and carbohydrate intake. Contains 2 grams of carbohydrate per serving.
Zero Calorie Sweetener
Kosher
80 Individual Packets
A Gluten Free Food
Per 1 Packet: 0 Calories, 0g Sat Fat, 0mg Sodium, 0g Sugars
Net Wt 5.6 oz
---