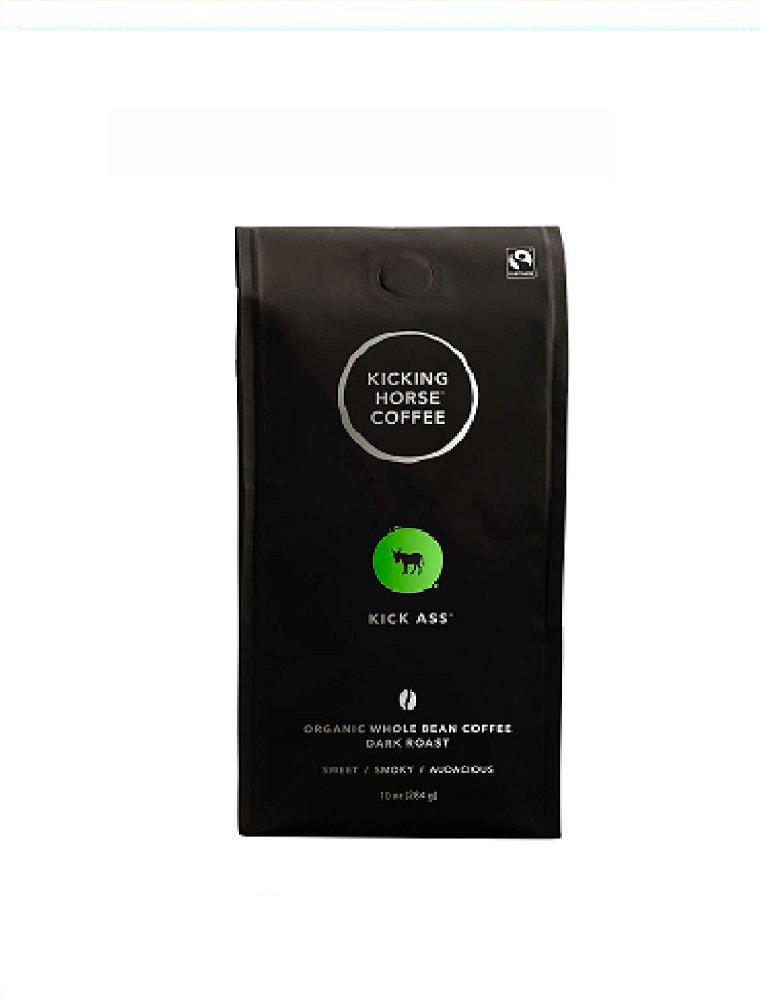 Kicking Horse Coffee Kick Ass Whole Bean Coffee
Ground
No grinder? No time? No problem! That's where Kicking Horse comes in - they've taken car of the daily grind for you. Not there's one more way to enjoy the famous Kick Ass, Organic Fairtrade, Rocky Mountain-roasted coffee. Ground fresh, meticulously packaged and one step closer to the cup!
Organic Shade Grown
Kicking Horse organic arabica coffees are grown in the shade of the rainforest canopy, conditions which offer superior quality and maintain a healthy and balanced ecosystem for birds and plants.
Fair Trade
By purchasing organic Fair Trade coffee, you participate in a social and economic movement, ensuring farmers receive a fair price regardless of market forces. We've been a licensee of Fairtrade Canada since its creation. We truly believe organic Fair Trade coffee is good for the environment and the coffee farmers' social and economic welfare.
Sweet • Smoky • Audacious
Extraordinary
Organic Fair Trade
Whole Bean
Arabica Coffee
Roasted in Canada
---