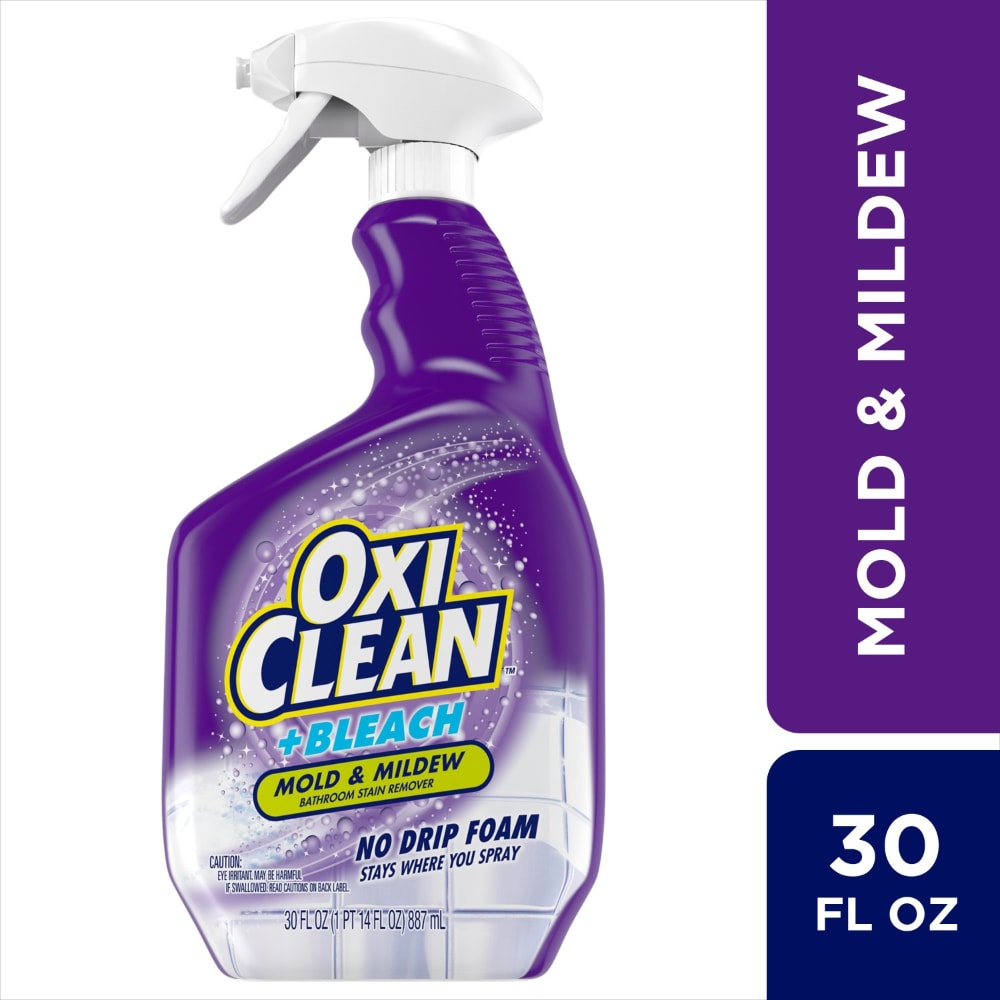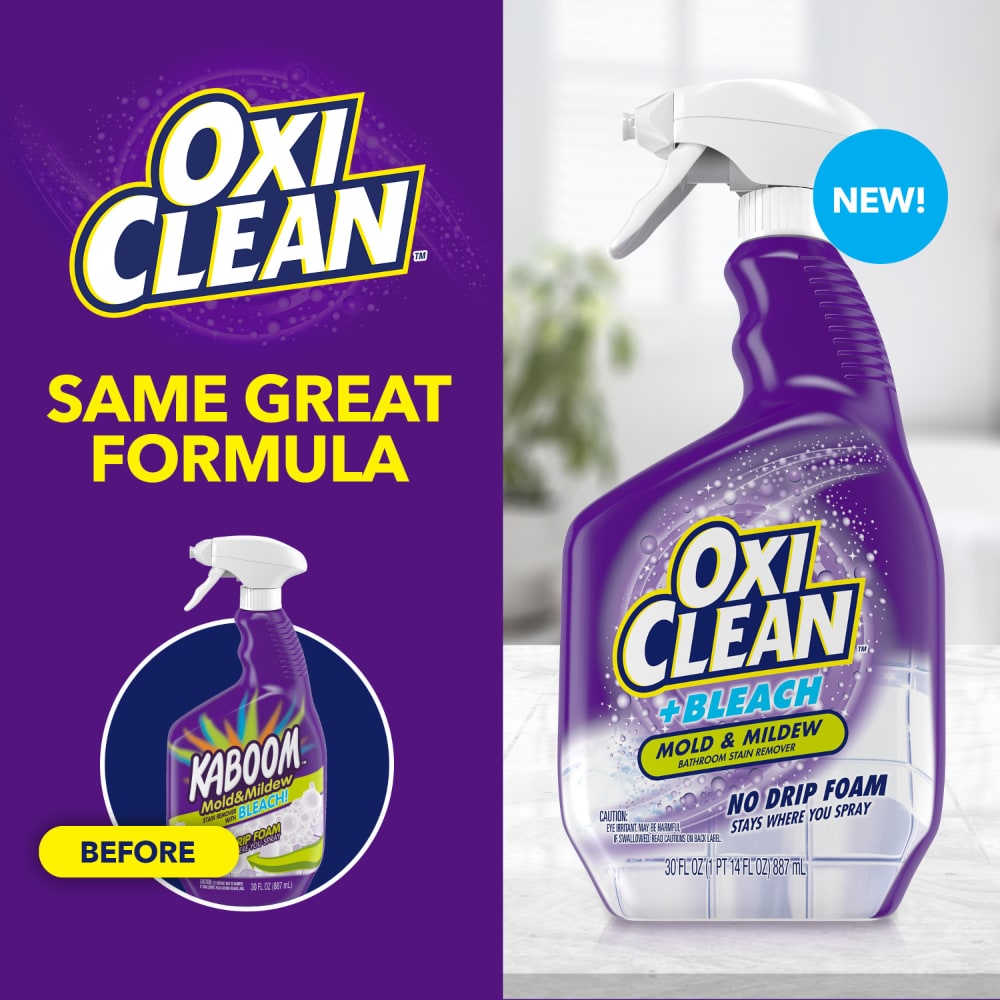 Kaboom Mold & Mildew Stain Remover with Bleach
30 fl oz
UPC: 0075703754751
Kaboom™... and the stain is gone! Blast away tough mold & mildew stains without hard scrubbing. 100% TOUGH™ bleach-powered foam!
Stays where you spray to help make cleaning easier.
Removes: Mold, Mildew Stains, Dirt, and Bathroom Grime.
Use On: Grout, Tile, Tubs, Shower Doors and Vinyl Curtains, Sinks, Counters, and No-Wax Floors.
Note: Do not use on clothes, fabric, carpet, wood, rubber, and painted or papered surfaces. For other surfaces, spot test in a hidden area first. Always follow manufacturer's recommendation for item on which you use Kaboom.
No Drip Foam
Stays where you Spray!
With Bleach
---