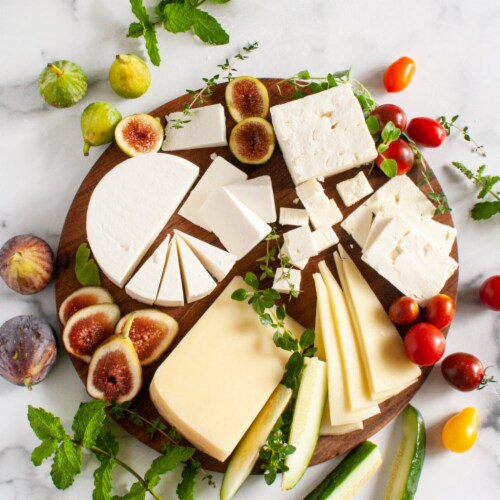 Hover to Zoom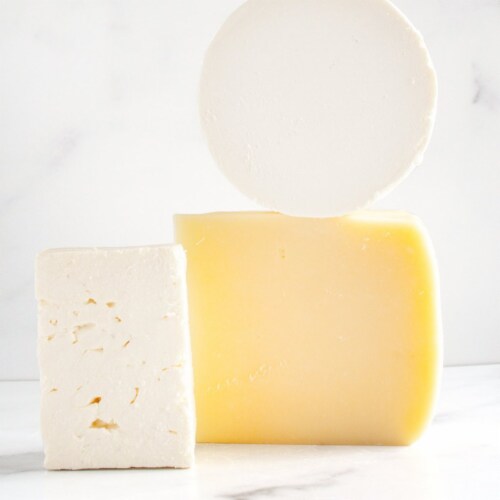 Hover to Zoom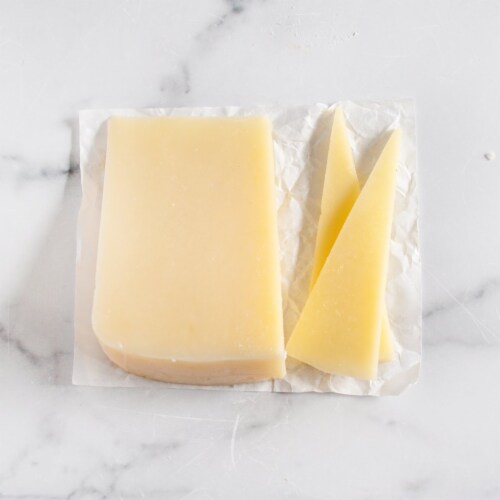 Hover to Zoom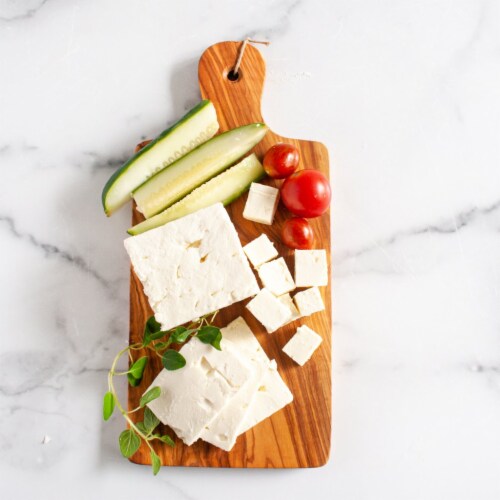 Hover to Zoom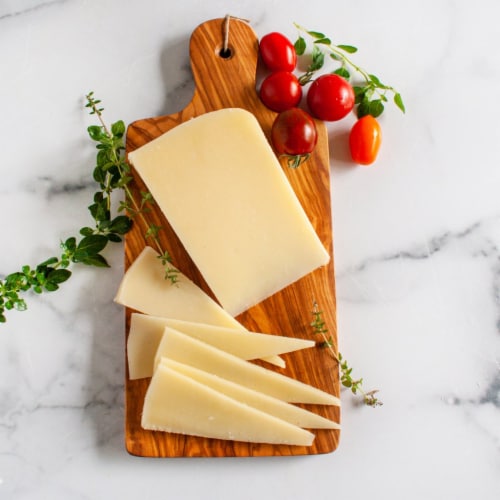 Hover to Zoom
igourmet Greek Cheeses Sampler Gift Box (26.5 ounce)
Product Details
igourmet Greek Cheese Sampler In Gift Box
Imagine yourself sitting at a table outside a white-washed taverna with family and friends as you watch the sun setting over the Aegean Sea. You enjoy Manouri with fig spread, Feta drizzled with Extra Virgin olive oil, and Kasseri served with rich Greek olives and beans. The essence of good Greek cuisine is its simplicity. That is why igourmet's Greek cheeses are all made by artisans. The sheep and goats that yield the milk are from free-ranging herds, foraging from over two dozen grasses and wild herbs. You can really taste the difference! This collection of cheeses includes:
Kasseri: This delicious and traditional cheese is made from a careful blend of 75% sheep's and 25% goat's milk. It has a subtle flavor with a hint of olives on the finish. (7.5 oz)
Manouri: This is essentially a sheep's milk "cream cheese", made by adding sheep's milk cream to the whey from the feta production. Spread it on toast or a bagel paired with your favorite jam. It's fantastic! (7.5 oz)
Authentic Barrel-Aged Feta: The most famous Greek cheese, enjoy it paired with olives or drizzled with honey. (7.5 oz)
Carr's Water Crackers: Perfect for serving with cheeses, fruits and spreads when entertaining. (2.2 oz)
igourmet.com Signature Cheese Serving Knife: Specifically crafted for us at igourmet.com, this multi-function cheese knife is the perfect tool to easily slice uniform servings of your favorite cheeses.
Gift Packaging: Packed in an igourmet signature gift box.
Please note that any item temporarily out of stock will be substituted with a similar item of equal value.
---