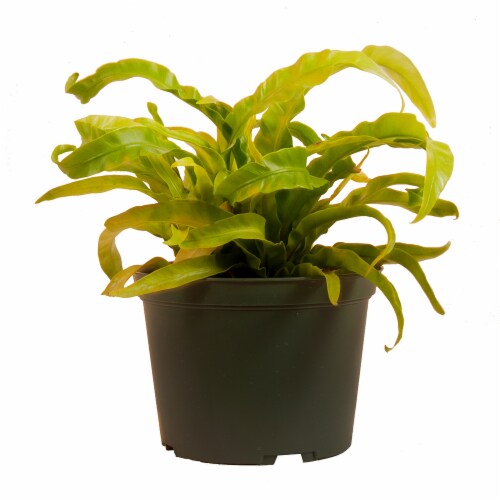 Hover to Zoom
Hurricane Fern Potted Plant (Approximate Delivery is 2-7 Days)
6-inch pot
UPC: 0081005417727
Product Details
The Asplenium Antiquum, or as more commonly known, Hurricane fern and Bird's nest fern is an excellent choice for homes with pets. This plant stunning whirlwind of green fronds create a unique appearance to any home or office. The hurricane fern will grow best in bright to medium light with no direct sunlight as this can burn their fronds. Hurricane ferns love to be moist but not soggy. Indoor house plants are proven to be excellent air purifiers that removes pollutants and chemicals from the air for healthy living. Studies show that house plants can decrease stress and anxiety and stimulate creativity. Great for yourself or as a gift!
We do not ship to California, Arizona, Hawaii, Alaska or Puerto Rico. We do not recommend shipping to extremely cold weather states.
Ferns are some of the most effective house plants for air purification. They absorb the chemicals in the air and remove volatile chemical compounds. Studies have shown live plants in a home reduces stress and improves mood increasing productivity.
The hurricane fern will amaze all who look at it due to its vortex like green fronds.
Pet safe ferns are ideal for pet owners and those who seek a visually stunning plant that can also be accommodated in small spaces which makes it perfect for indoors or the perfect gift!
---