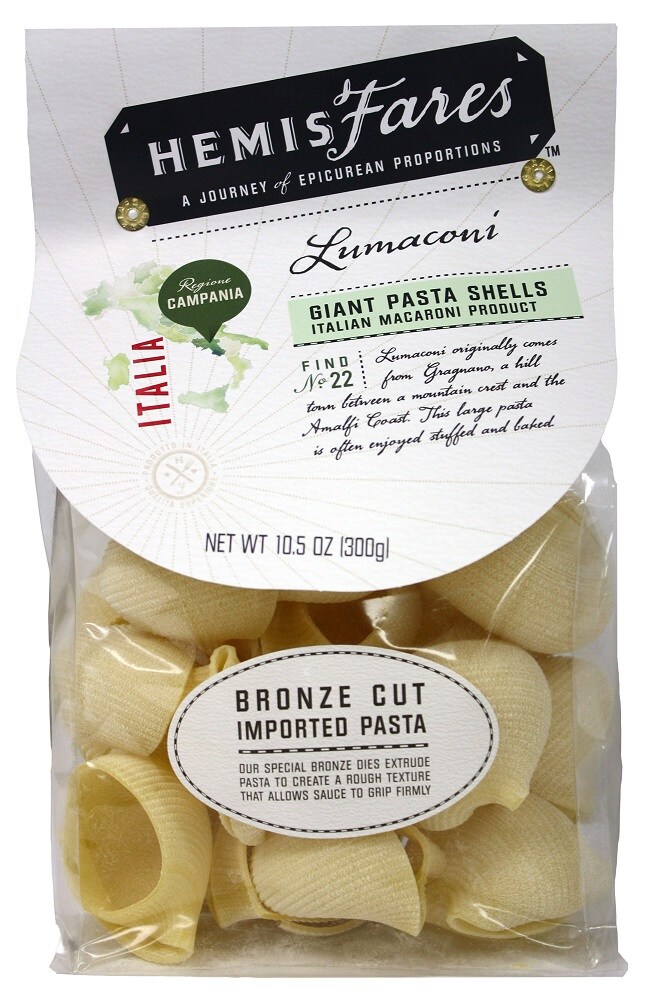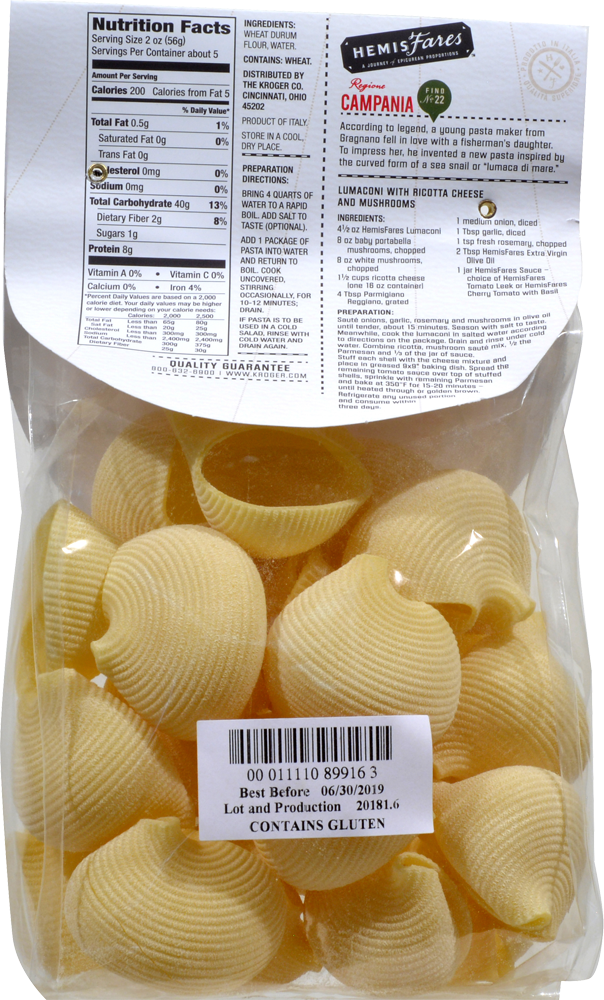 HemisFares™ Lumaconi Giant Pasta Shells
10.5 oz
UPC: 0001111089916
Lucamaconi originally comes from Gragnano, a hill town between a mountain crest and the Amalfi Coast. This large pasta is often enjoyed stuffed and baked.
Their special bronze discs extrude pasta to create a rough texture that allows sauce to grip firmly.
According to legend, a young pasta maker from Gragnano fell in love with a fisherman's daughter. To impress her, he invented a new pasta inspired by the curved form of sea snail or "Lucama di mare".
Bronze Cut Imported Pasta
Italian Macaroni Product
Regione Campania, Italia
---