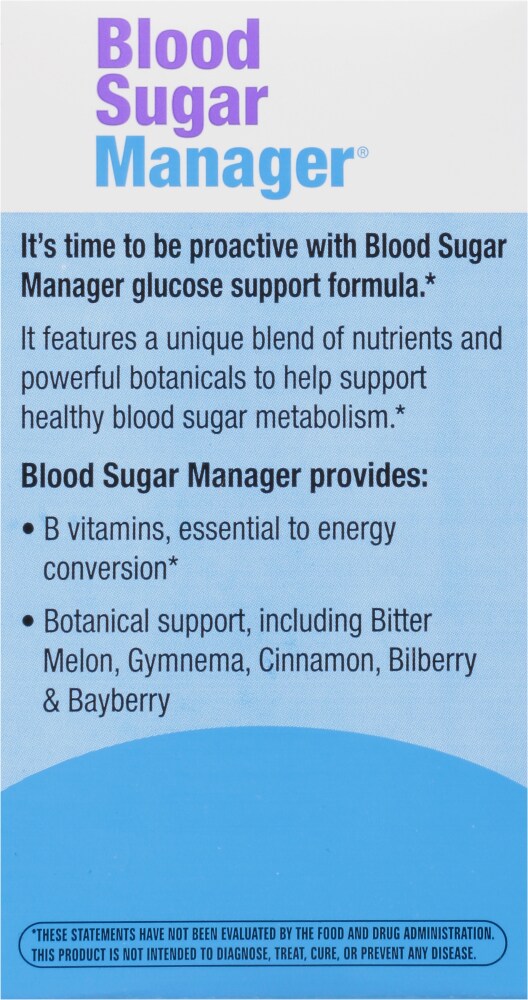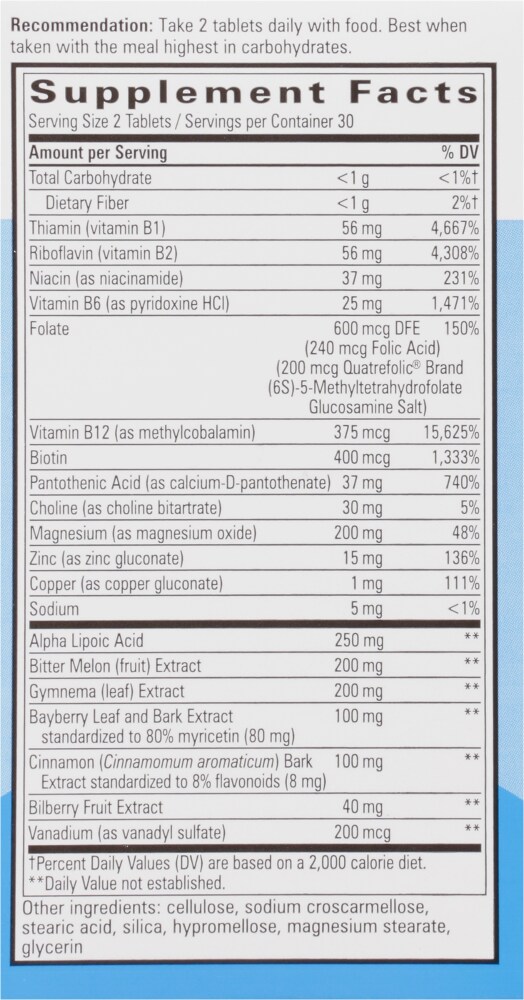 Enzymatic Therapy Blood Sugar Manager Tablets
---
Blood Sugar Manager supports healthy blood sugar metabolism. This comprehensive formula supports a healthy insulin response.
It''s time to be proactive with Blood Sugar Manager glucose support formula. It features a unique blend of nutrients and powerful botanicals to help support healthy blood sugar metabolism.
Blood Sugar Manager provides:
B vitamins, essential to energy conversion
Botanical support, including Bitter Melon, Gymnema, Cinnamon, Bilberry & Myricetin
*These statements have not been evaluated by the Food and Drug Administration. This product is not intended to diagnose, treat, cure, or prevent any disease.
---