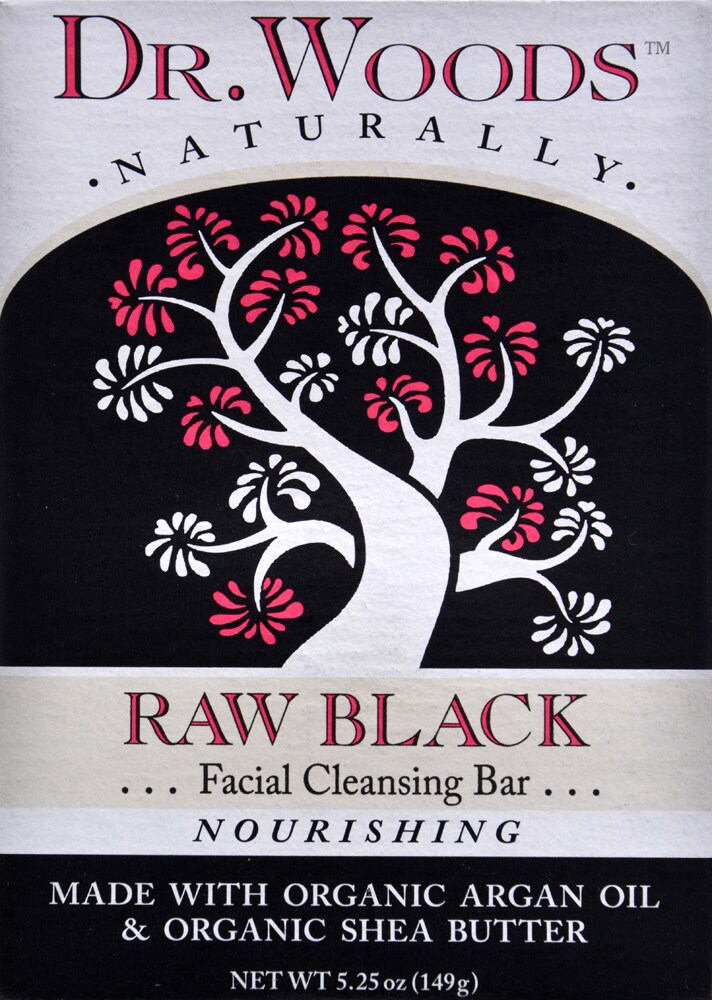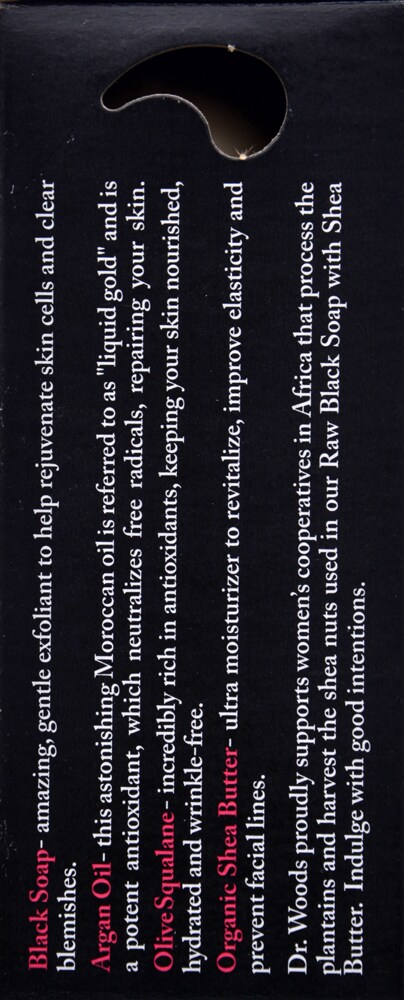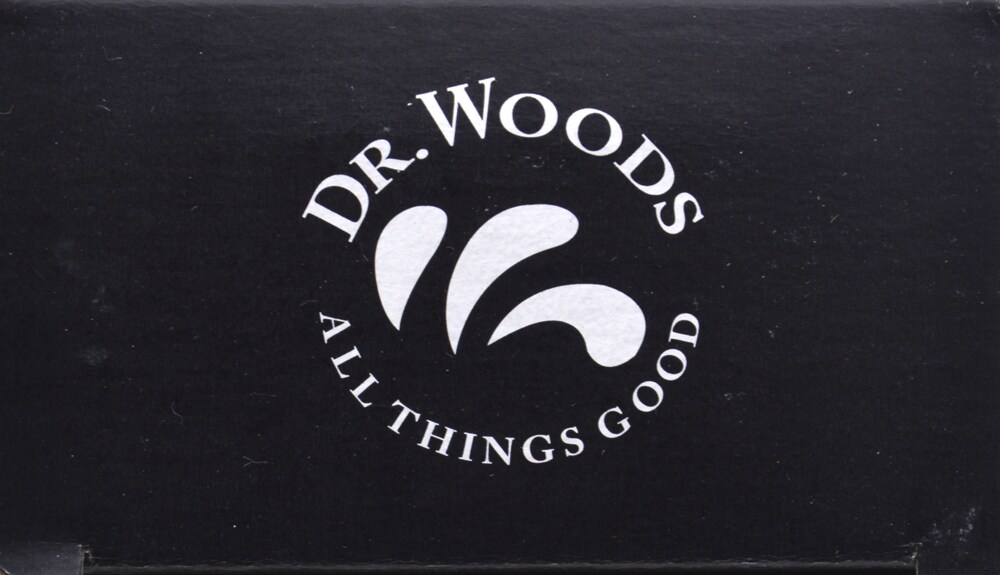 Dr. Woods Naturally Raw Black Facial Cleansing Bar
5.25 oz
UPC: 0068919156015
---
Black Soap- amazing, gentle exfoliant to help rejuvenate skin cells and clear blemishes.
Organic Argan Oil- this astonishing Moroccan oil is referred to as "liquid gold" and is a potent antioxidant, which neutralizes free radicals, repairing your skin.
Olive Squalane- incredibly rich in antioxidants, keeping your skin nourished, hydrated and wrinkle-free.
Organic Shea Butter- ultra moisturizer to revitalize, improve elasticity and prevent facial lines.
---