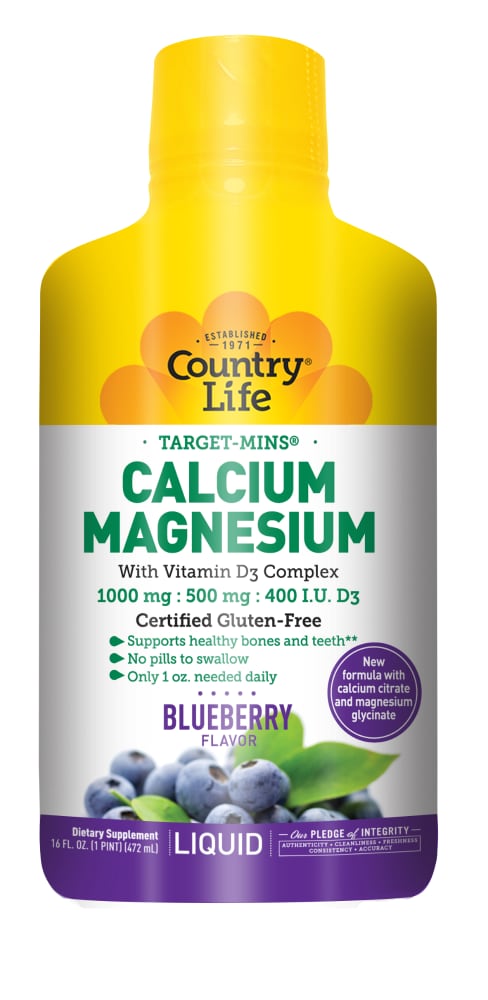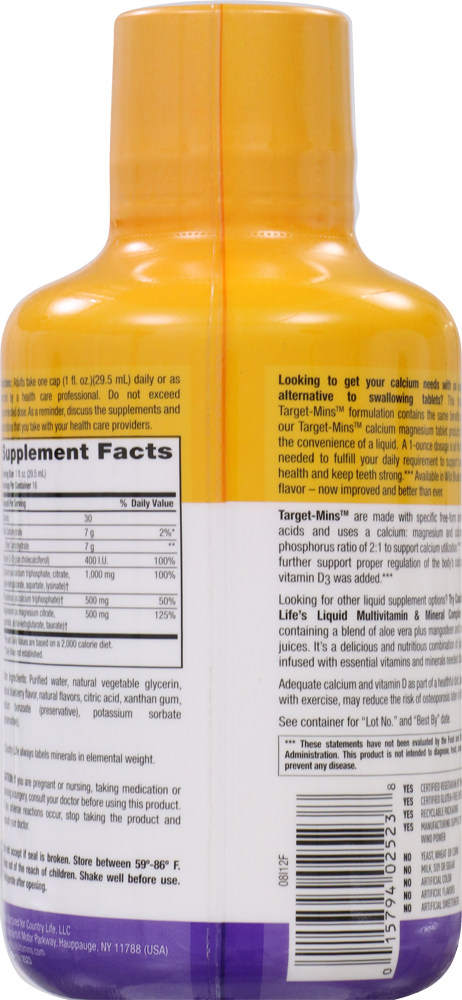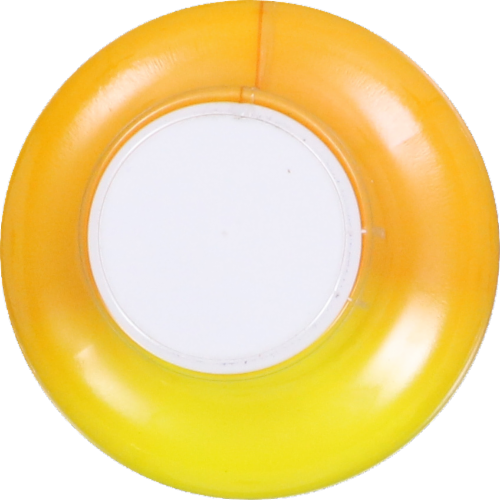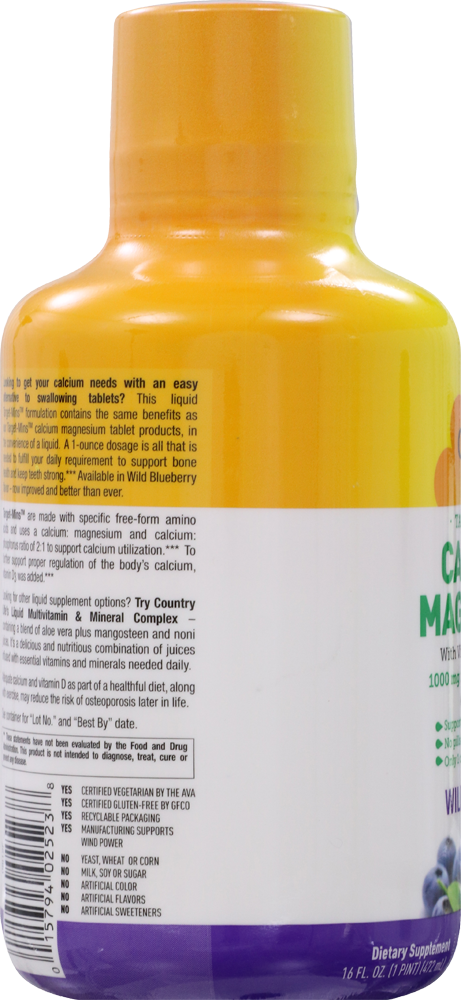 Country Life Calcium 1000 mg Magnesium 500 mg with Vitamin D3 400 IU Wild Blueberry Liquid
16 fl oz
UPC: 0001579402523
---
Looking to get your calcium needs with an easy alternative to swallowing tablets? This liquid Target-Mins™ formulation contains the same benefits as our Target-Mins calcium magnesium tablet products in the convenience of a liquid. A 1-ounce dosage is all that is needed to fulfill your daily requirement to support bone health and keep teeth strong.
Target-Mins™ are made with specific free-form amino acids and uses a calcium-to-magnesium and calcium-to-phosphorus ratio of 2:1 to support calcium utilization. To further support proper regulation of the body's calcium, vitamin D3 was added.
With Vitamin D3 Complex
1000 mg Calcium: 500 mg Magnesium: 400 Vitamin D3 IU
Gluten-Free
Supports Healthy Bones and Teeth
No Pills to Swallow
*These statements have not been evaluated by the Food and Drug Administration. This product is not intended to diagnose, treat, cure, or prevent any disease.
---