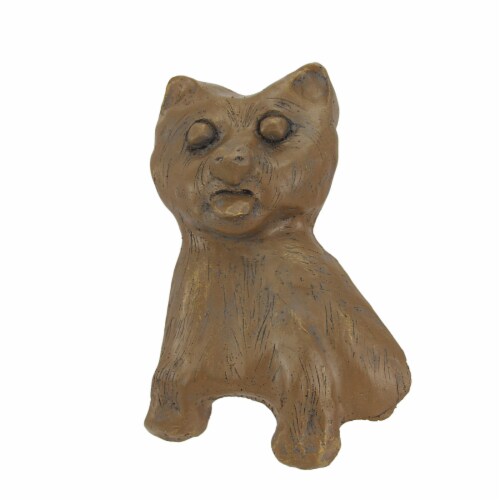 Hover to Zoom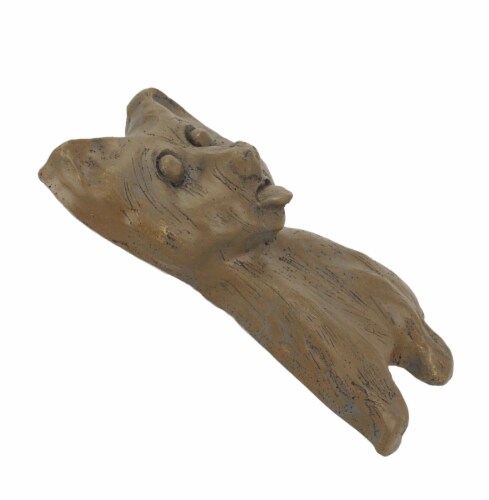 Hover to Zoom
Cornelius, Patron Of Feisty Dogs Wall Plaque Statue
One Size
UPC: 0091764917653
Product Details

6.5 in tall, 5 in long, 1.75 in deep
Cast Stone
Makes A Great Gift For Dog Lovers
Cornelius` rescue began as a hurricane approached Southwest Louisiana. Davin Benoit, a lawyer, was driving home when he saw a small white dog on the road. He stopped and chased the dog through rain and wind, catching him, carrying him back to the car, and naming him Cornelius. The dog promptly bit the lawyer. After the storm, Mr. Benoit and his wife took the dog to the vet, who Cornelius also bit. They considered euthanizing him, but finally decided to take him home, renaming him Cornnasty. A friends of theirs, Franky Brown, a cab driver in New Orleans, had come to their house to escape the storm. He offered to take Cornnasty, who has now settled into a routine of riding in the front seat of Mr. Brown`s cab. He`s a working dog, but he`s still nasty. This cast stone wall hanging / statue of Cornelius is hand-painted and hand glazed. The piece measures 6 1/2 inches tall, 5 inches wide and 1 3/4 inches deep. It acts as a reminder that a little feistiness can go a long way.
---