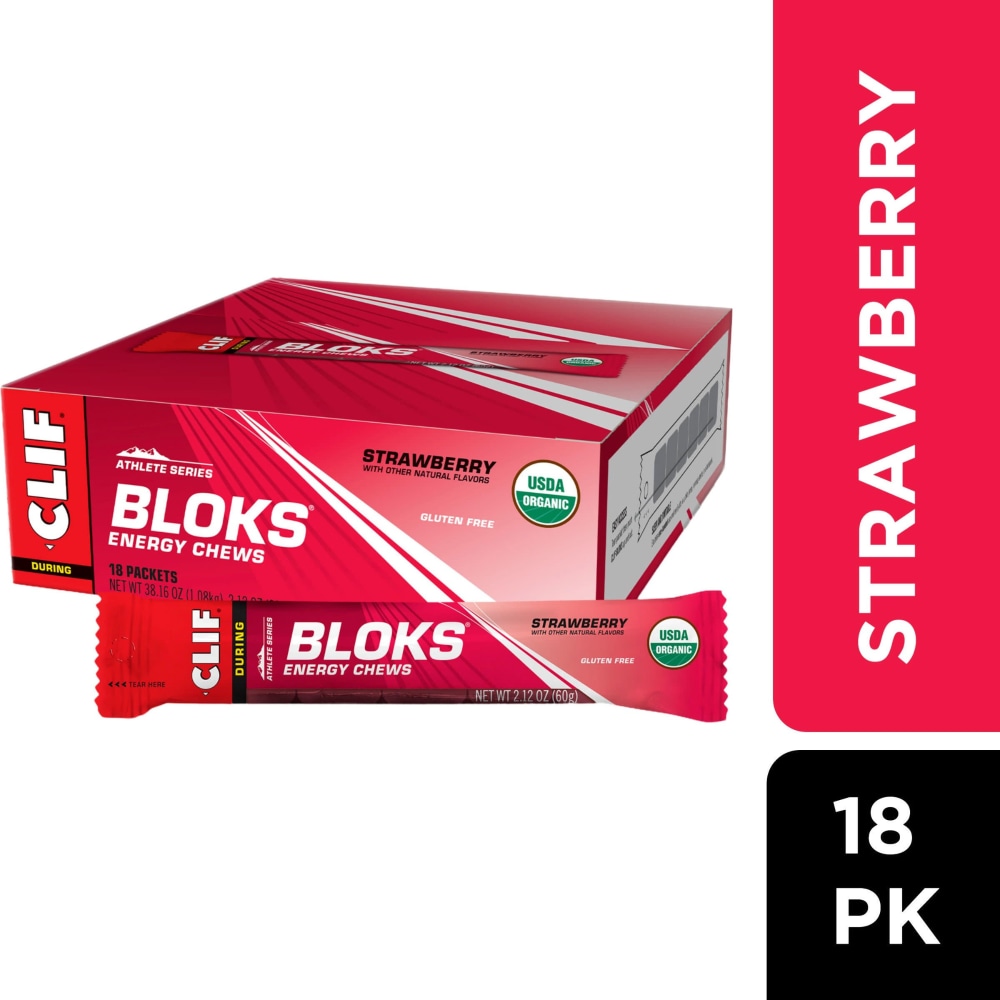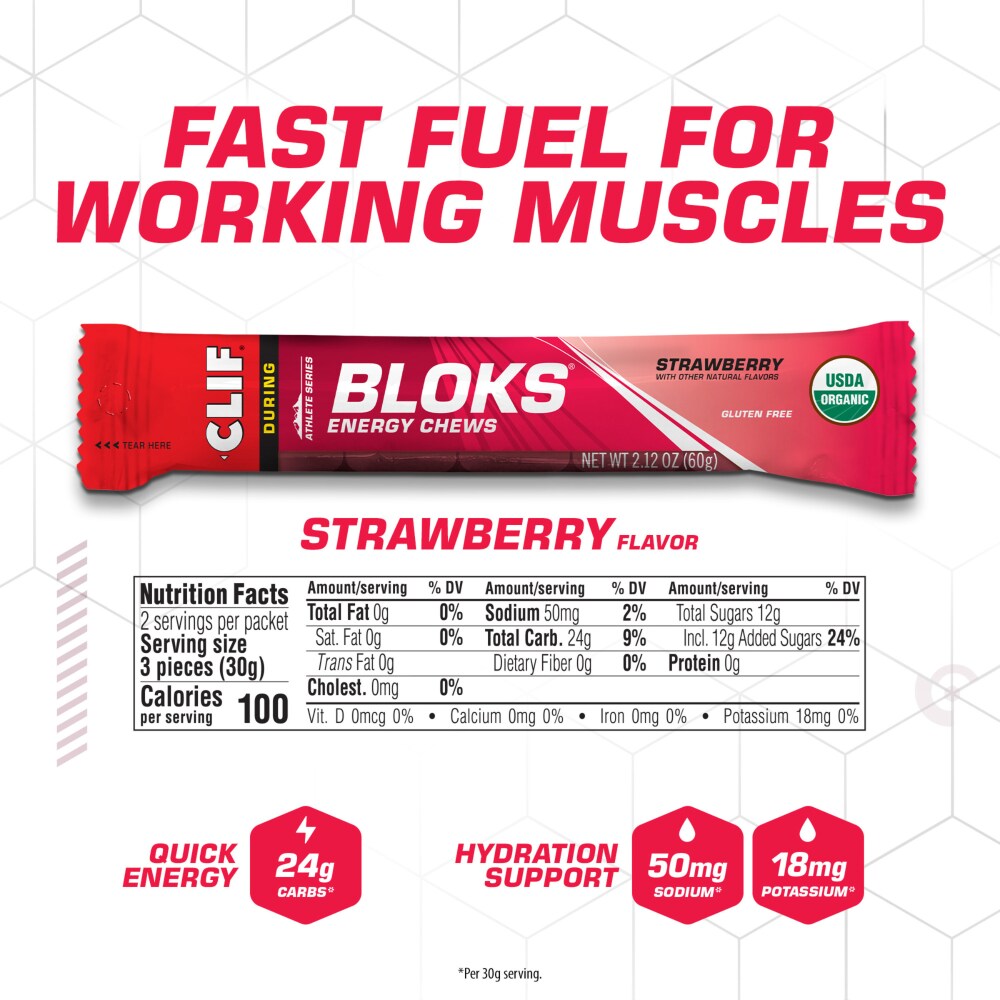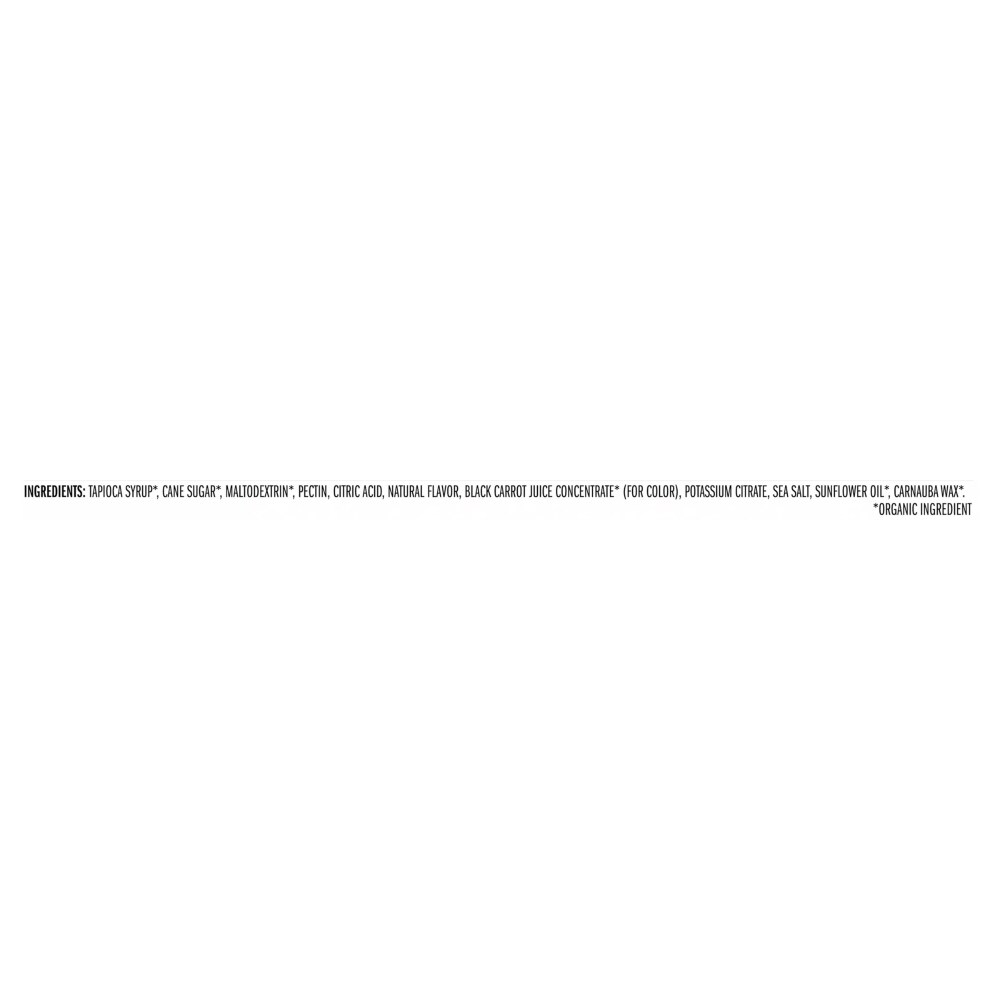 Clif Bar Athlete Series Bloks Strawberry Energy Chews 18 Count
38.16 oz
UPC: 0072225238062
---
Made from organic ingredients that deliver quick energy, CLIF Bloks come in delicious, bite-size pieces so you can easily customize your sports nutrition. Plus, with our unique packaging, accessing your nutrition has never been easier. So if you're ready for more variety, grab some Bloks the next time you head out the door.
Easy Access
Tear packet then push CLIF Bloks up and out
Sleek and Portable
Enables one-handed use and easily fits in a bike jersey, running shorts, or a backpack.
---