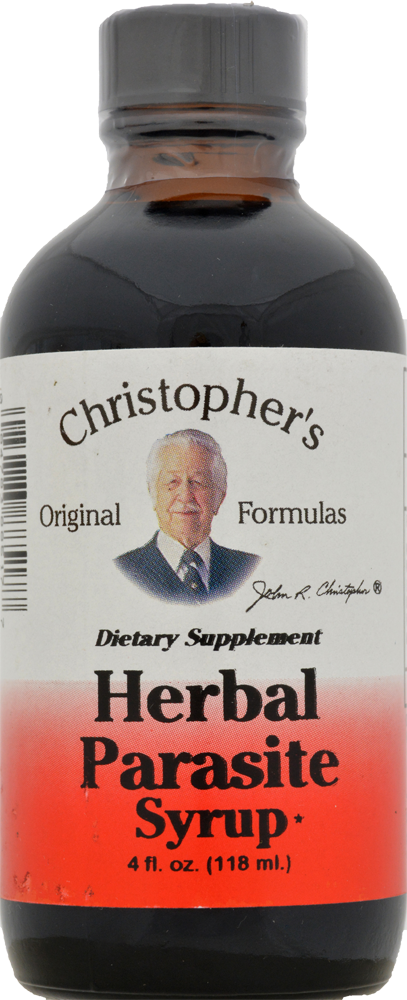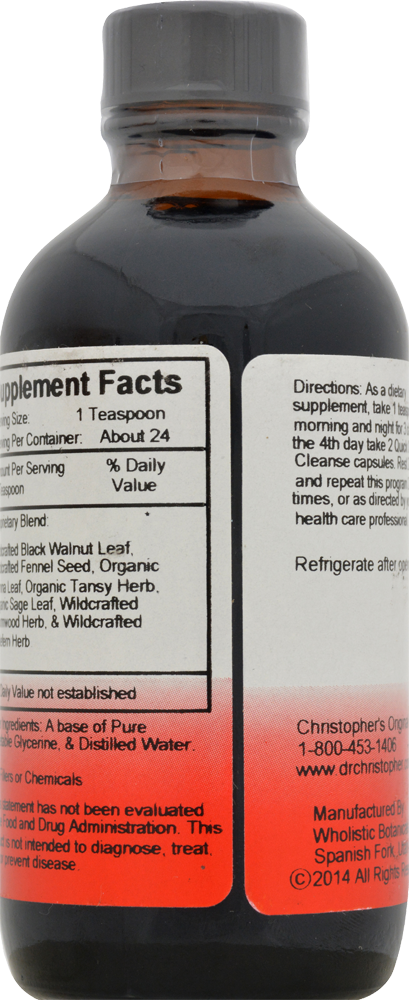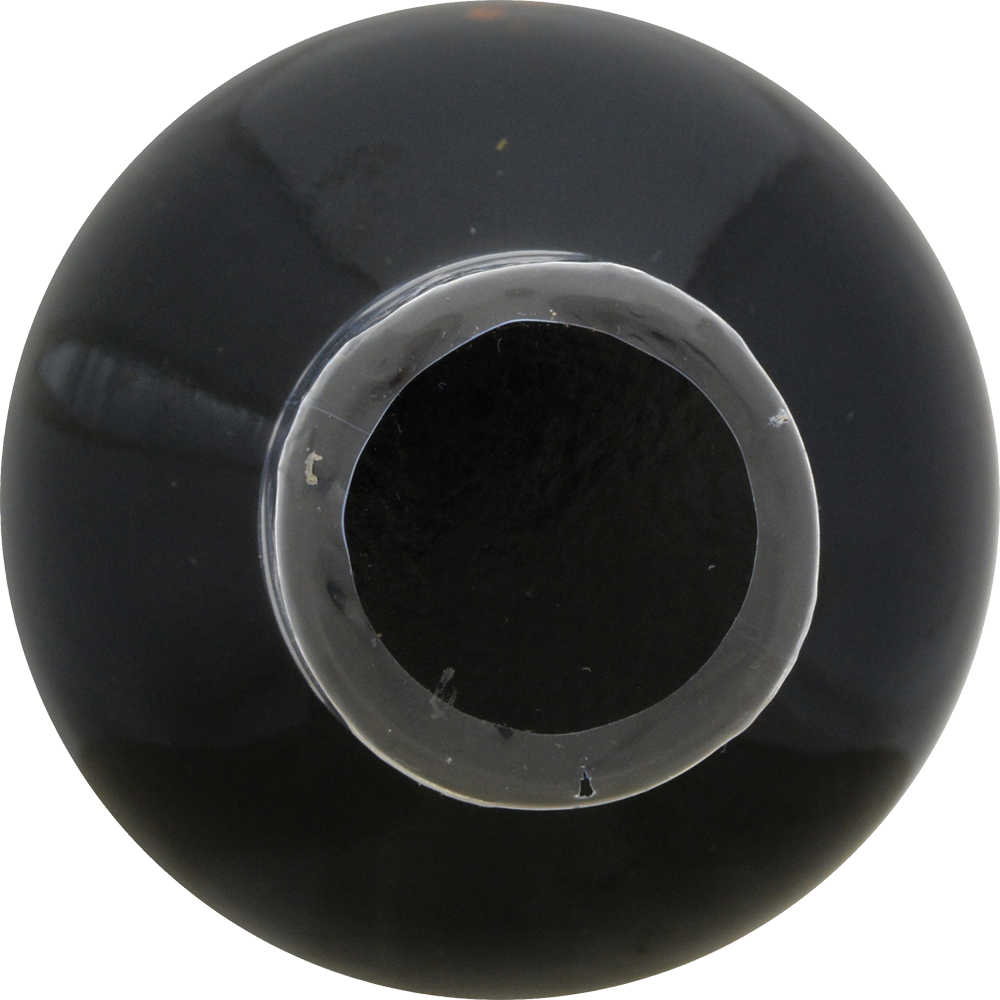 Christopher's Herbal Parasite Syrup
4 fl oz
UPC: 0008478388517
---
This is a blend of Black Walnut Leaf, Fennel Seed, Senna Leaf, Tansey Herb, Tame Sage Leaf, Wormwood Herb, Malefern, and Wild Sage Leaf. These herbs act synergistically to aid in the elimination of worms and parasites. It is most effective when incorporated with fasting and a cleansing diet. This syrup is in a base of 100% pure vegetable glycerine.
Organic or Wildcrafted Herbal Parasite Syrup
*These statements have not been evaluated by the Food and Drug Administration. This product is not intended to diagnose, treat, cure, or prevent any disease.
---