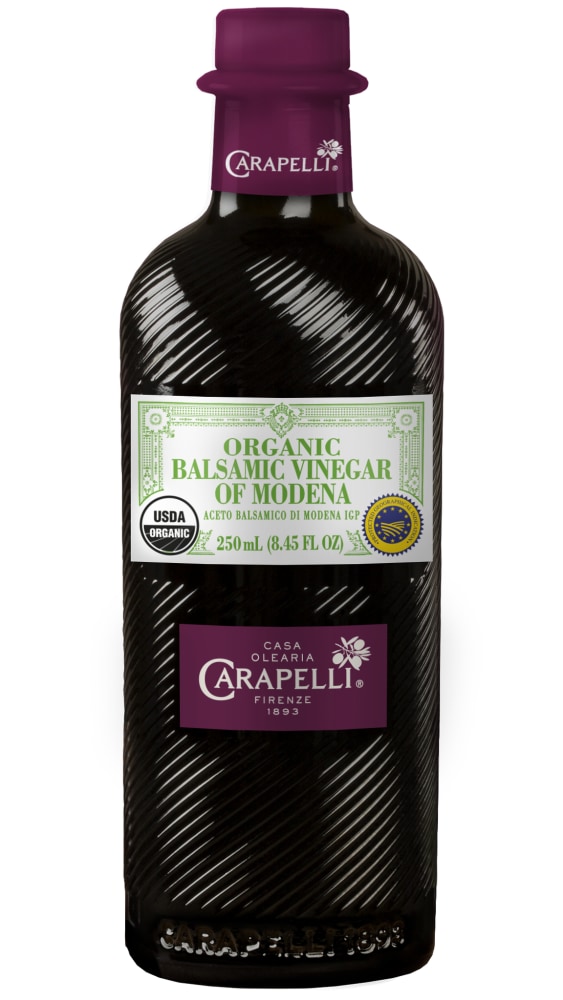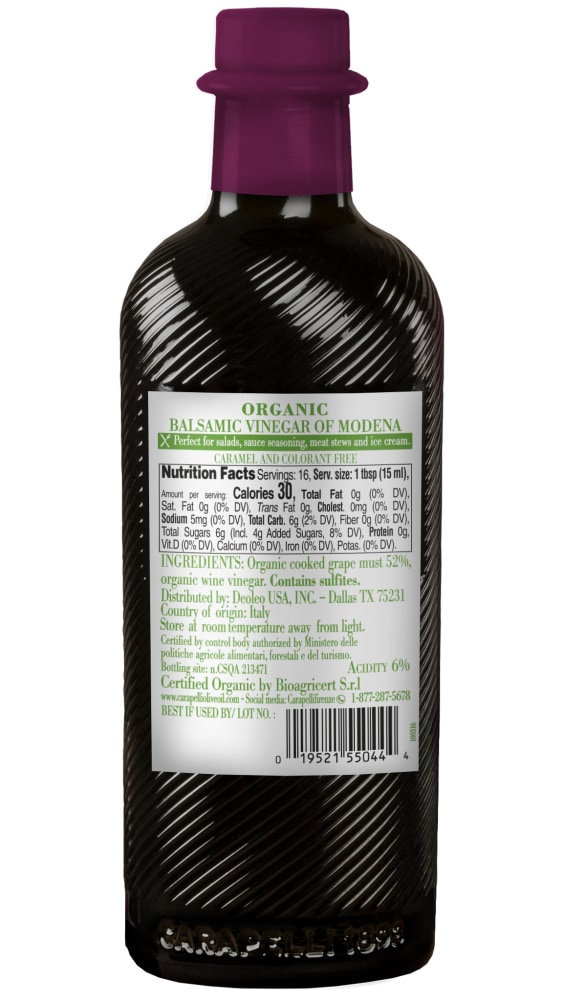 Carapelli Organic Balsamic Vinegar of Modena
8.45 fl oz
UPC: 0001952155044
Purchase Options
Located in Aisle 12 in Your Store
---
Carapelli Organic Balsamic Vinegar of Modena is born from a selection of high-quality ecological wines, from grapes grown free of chemical products, fertilizers or pesticides.

The vineyards of the Emilia-Romagna are the secret behind this unique vinegar: Lambrusco, Trebbiano, Sangiovese, Ancellota, and Montuni. The red Fortana grape provides lots of sugar after ripening, while the Albana adds acidity and a fruity aroma.

The nuances of this Balsamic Vinegar take you to the nature of Modena, thanks to the IGP seal (Indicazione Geographica Protetta, Protected Geographic Indication). The sweet and sour taste has the unparalleled delicate touch of the ecologic grapes from which it is made. The aroma combines a tinge of acidity with fruity tones. Pairs well with salads, sauce seasoning, meat stews, fruit and ice cream.

While Carapelli bottles are designed to protect against UV-light, prolong your oil's shelf life by storing the bottle at room temperature away from light and heat such as a stove. All Carapelli bottles are stamped with this information.
Nature-Friendly Balsamic Vinegar of Modena
Blended with Premium Ecological Wines, from Carefully Selected Grapes Grown Free of Chemical Products, Fertilizers or Pesticides.
Acidity: 2.2/5
Sweetness: 4.5/5
---