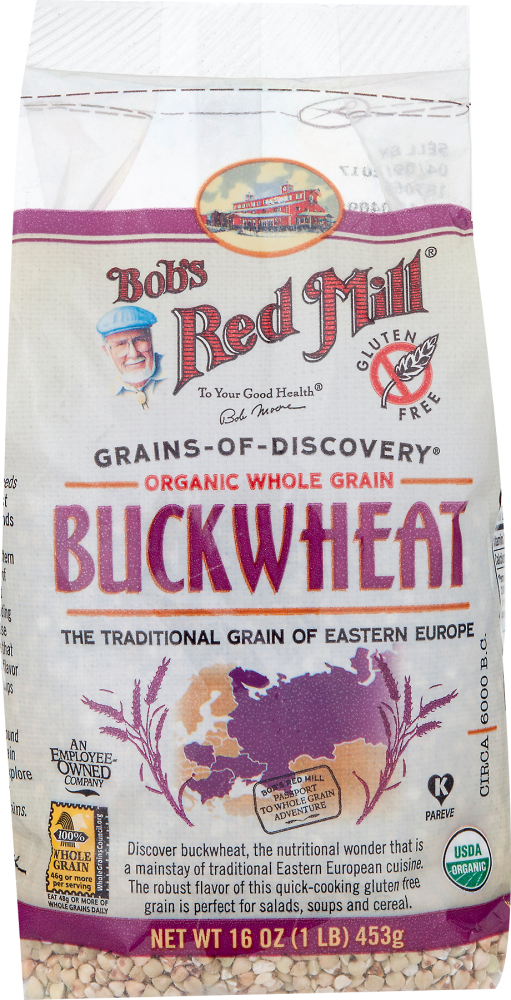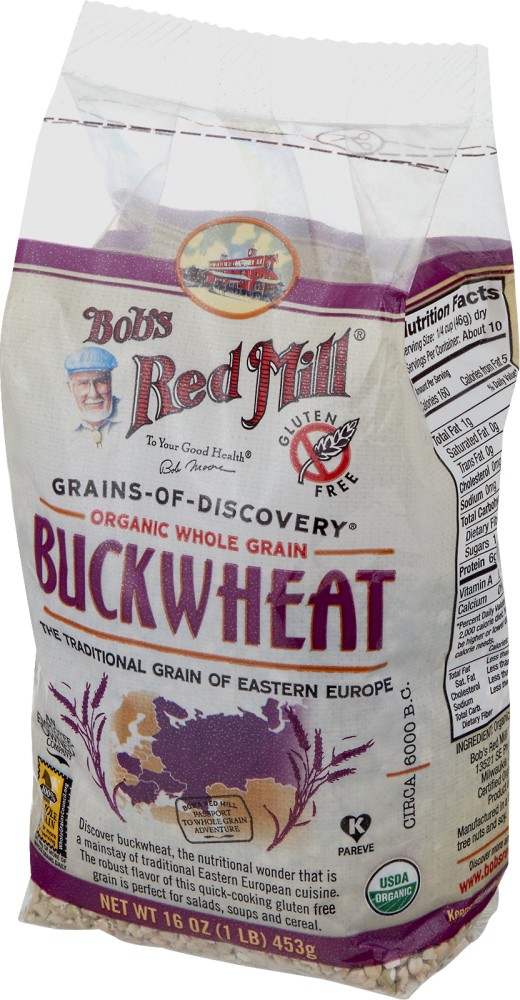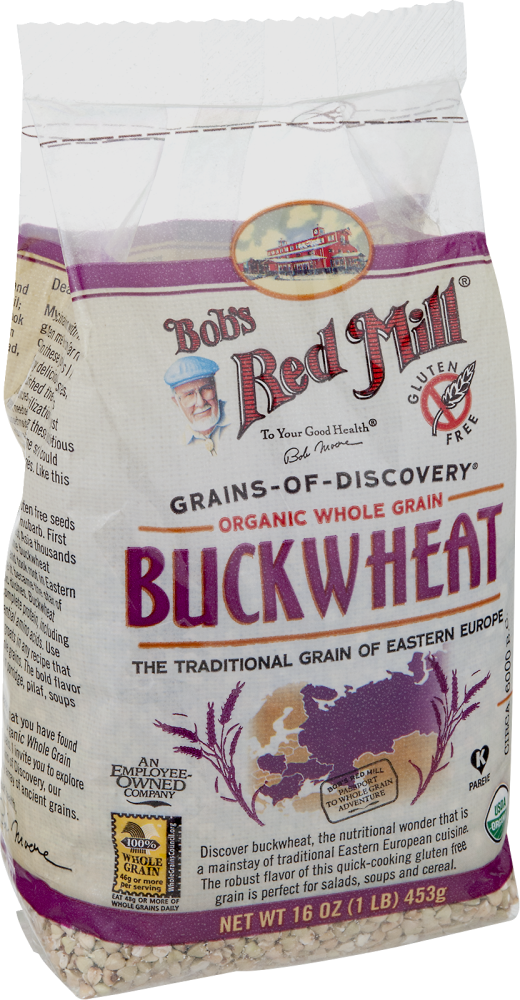 Bob's Red Mill Organic Whole Grain Buckwheat
Buckwheat is a wonderful whole grain that's packed with nutrients, especially protein. It has a mild and earthy, nutty flavor. It makes an excellent side dish and can replace rice or any other grains called for in salads, pilafs, casseroles and more.
Organic Buckwheat Groats are the hulled seeds of buckwheat plant. These soft white seeds have a mild flavor, but when toasted or roasted, they have a delightfully intense flavor. Groats can be steam-cooked like rice for salads and side dishes or ground in your own mill into fresh flour.
Friend of the Heart
Excellent Source of Protein and Fiber
Whole Grain
Gluten Free
Kosher
---