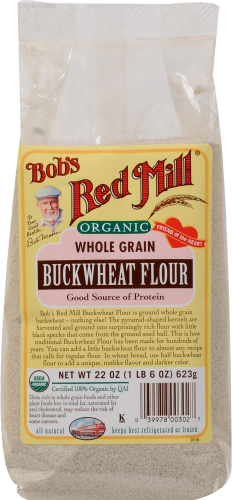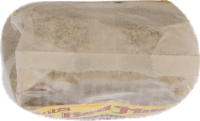 Bob's Red Mill Organic Buckwheat Flour
Bob's Red Mill Buckwheat Flour is ground whole grain buckwheat -- nothing else! The pyramid-shaped kernels are harvested and ground into surprisingly rich flour with little black specks that come from the ground seed hull You can add a little buckwheat flour to almost any recipe that calls for regular flour. In wheat bread, use half buckwheat flour to add a unique, nut like flavor and darker color.
Whole Grain
Premium Quality
Friend of the Heart
Kosher
Wholesome
Diets rich in whole grain foods and other plant foods low in total fat, saturated fat and cholesterol, may reduce the risk of heart disease.
---