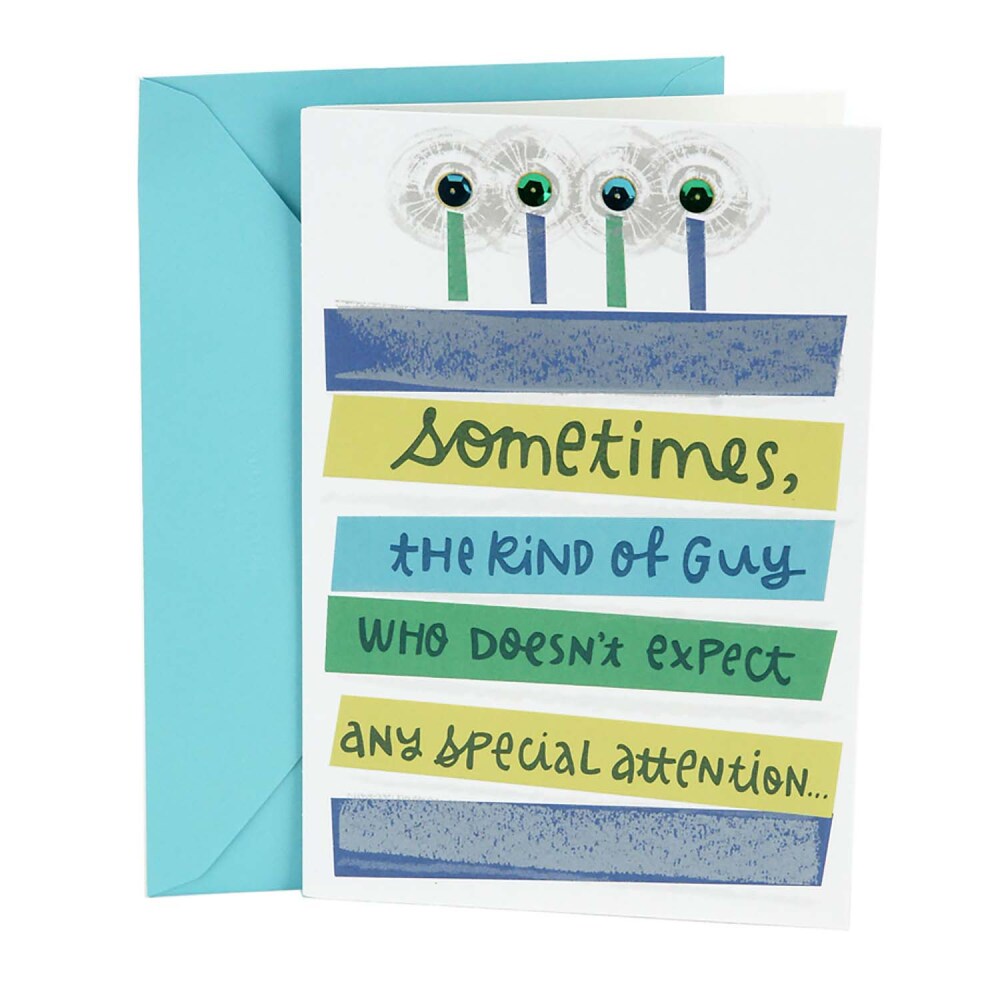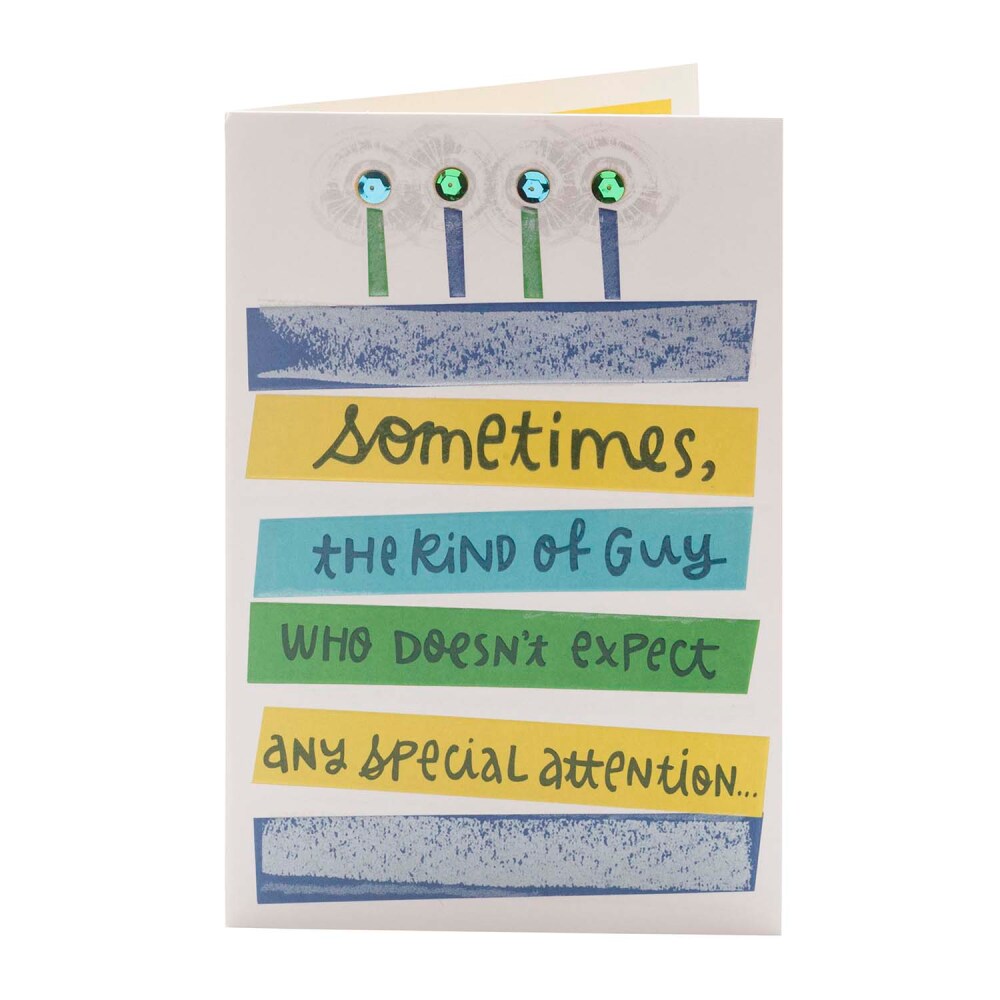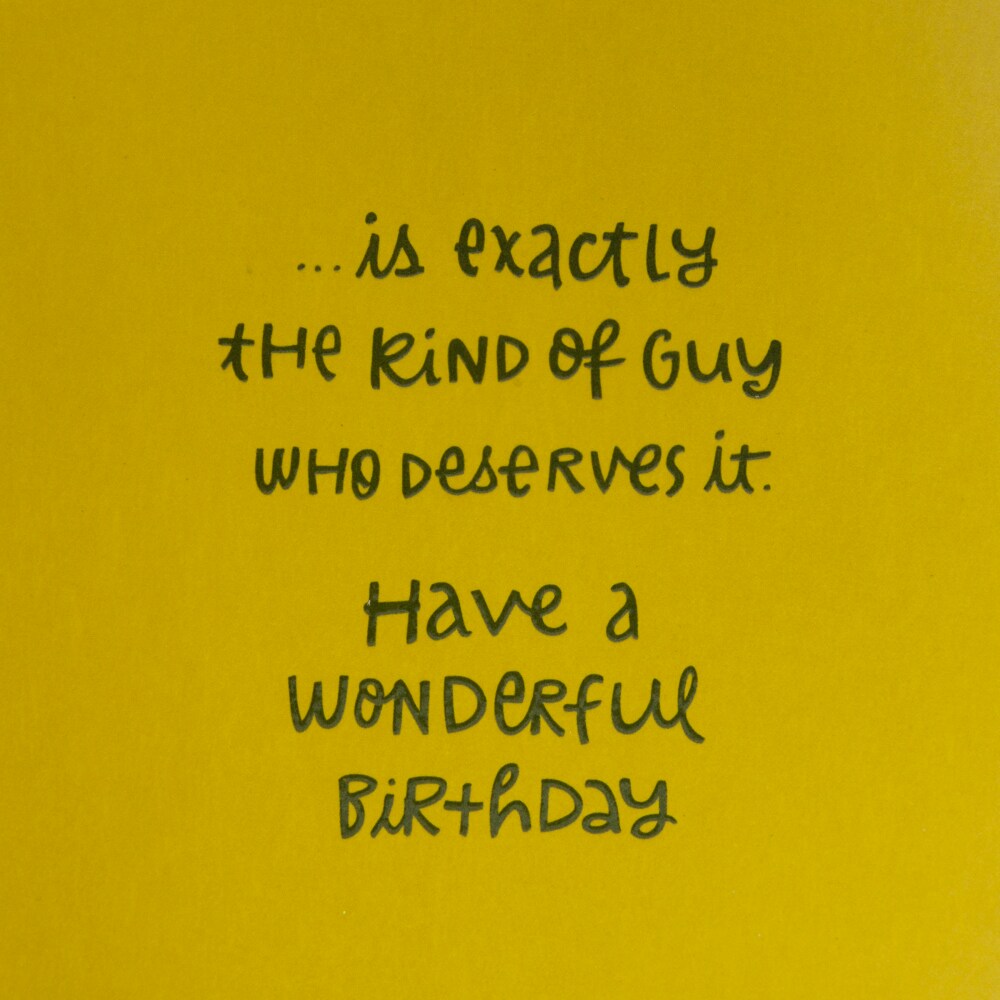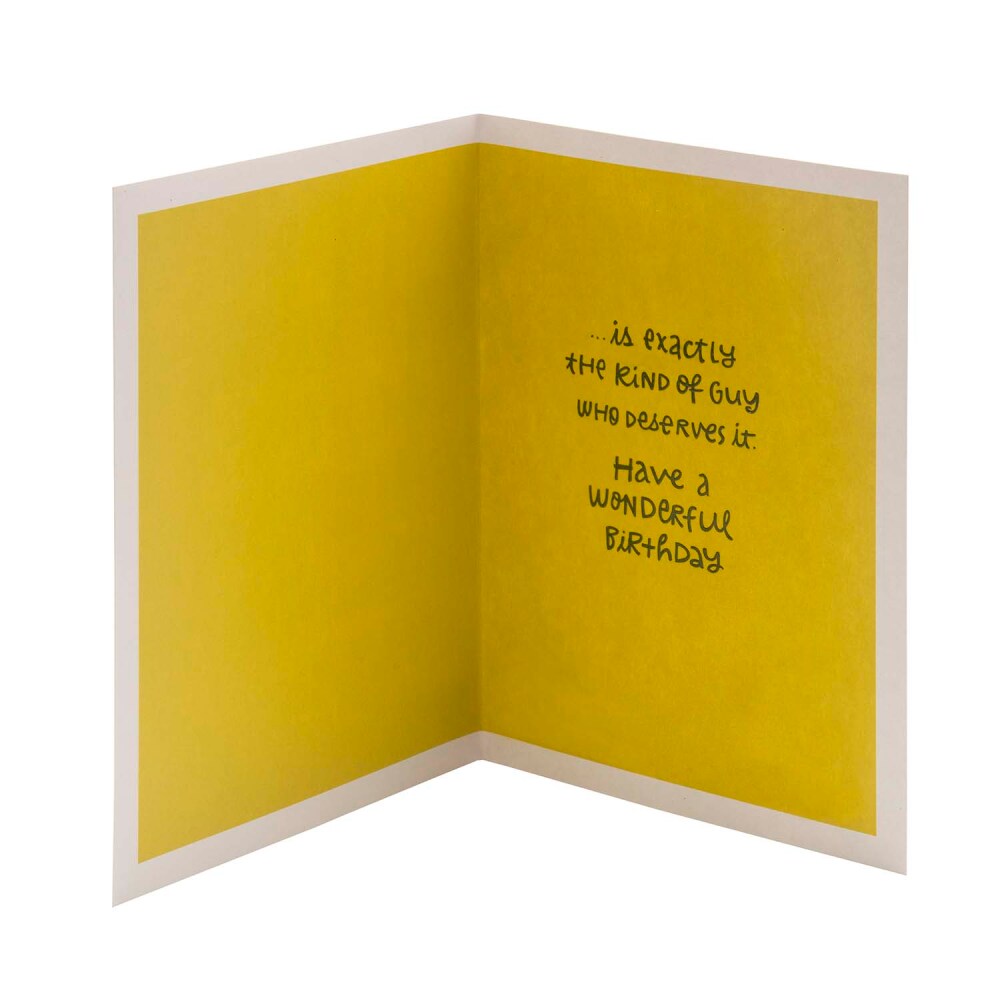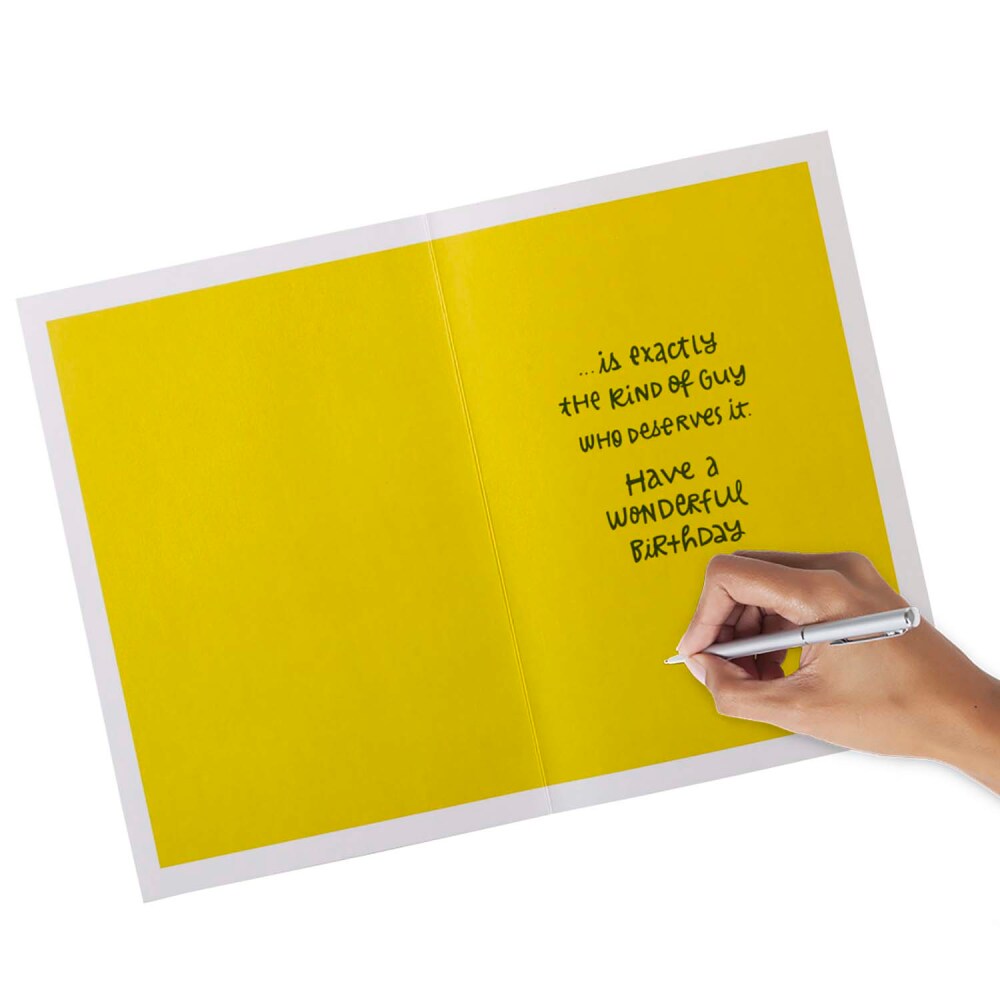 Birthday Card #10: Hallmark Extra Attention Card
• Cover message: Sometimes, the kind of guy who doesn't expect any special attention...
• Inside message: ...is exactly the kind of guy who deserves it. Have a Wonderful Birthday
• Includes one card and one envelope.
• Card size: 5.8 inches wide and 8.3 inches long.
• Printed on high quality paper stock, this birthday card is perfect for a guy who deserves a little fanfare on his special day.
• All Hallmark cards are made with paper from well-managed forests.
---