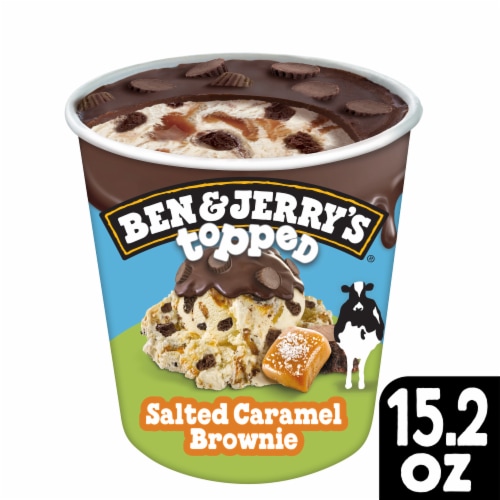 Hover to Zoom
Hover to Zoom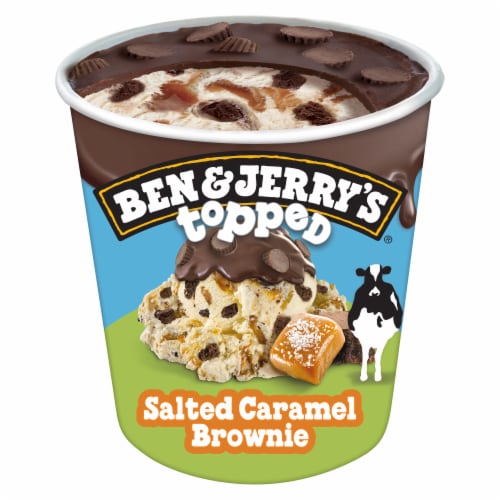 Hover to Zoom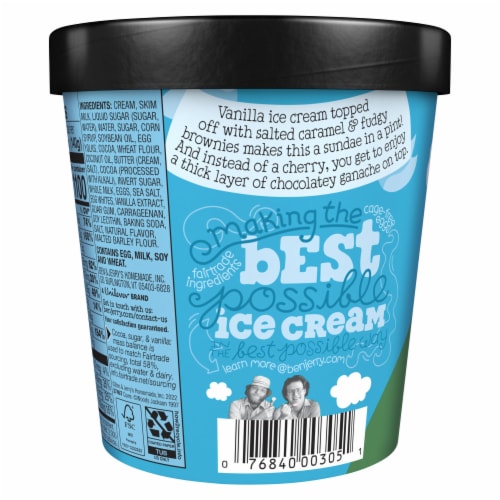 Hover to Zoom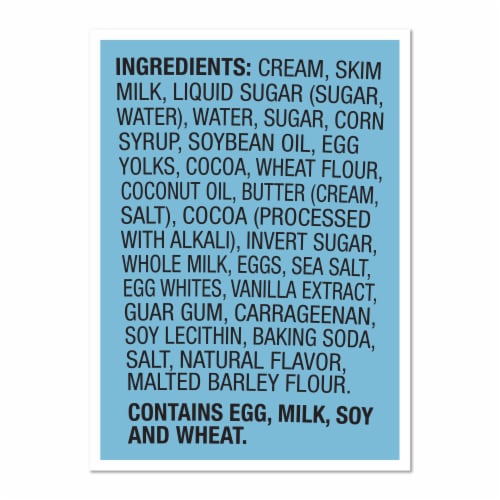 Hover to Zoom
Ben & Jerry's Topped Salted Caramel Brownie Ice Cream
15.2 fl oz
UPC: 0007684000305
Product Details
Ben & Jerry's vanilla ice cream with salted caramel swirls and fudge brownies, topped with caramel cups and chocolatey ganache. It's a sundae in a pint, Ben & Jerry's style! Complete with a spoonable and oh-so-loveable ganache topping, the only thing missing is the cherry on top.
Buckle up and hang on tight as you embark, spoon in hand, on a journey through the many melt-in-your-mouth surprises of Ben & Jerry's homemade ice cream Salted Caramel Brownie Topped! First stop: The soft and velvety chocolatey ganache topping with caramel cups. Savor it all on its own before you dig into the ice cream underneath, or save it to enjoy with those salted caramel swirls and fudge brownies. Whatever your Topped style is, this pint is guaranteed to leave you smiling. Dig deeper into the creamy vanilla ice cream and dodge fudgy brownie after fudgy brownie as you follow salted caramel swirls aplenty. They'll never lead you astray (until you reach the bottom of the pint, that is). From Topped to bottom, this flavor will keep you on your toes.
Ben & Jerry's Salted Caramel Brownie Topped ice cream is made with non-GMO sourced ingredients, including Fairtrade Certified sugar, cocoa, and vanilla. The eggs come from cage-free hens, and it comes in sustainably sourced packaging. Now that's sweet!
Ben & Jerry's sources Fairtrade Certified bananas, coffee, cocoa, sugar, & vanilla
Ben & Jerry's ice cream is made with Non-GMO ingredients & cage-free eggs
Ben & Jerry's Vanilla ice cream with salted caramel swirls & fudge brownies topped with caramel cups and topped with chocolatey ganache
Ben & Jerry's vanilla ice cream topped off with salted caramel & fudgy brownies is a sundae in a pint; Instead of a cherry we added a thick layer of chocolate ganache on top; All you need is a spoon
Ben & Jerry's ice cream is Certified Kosher
---