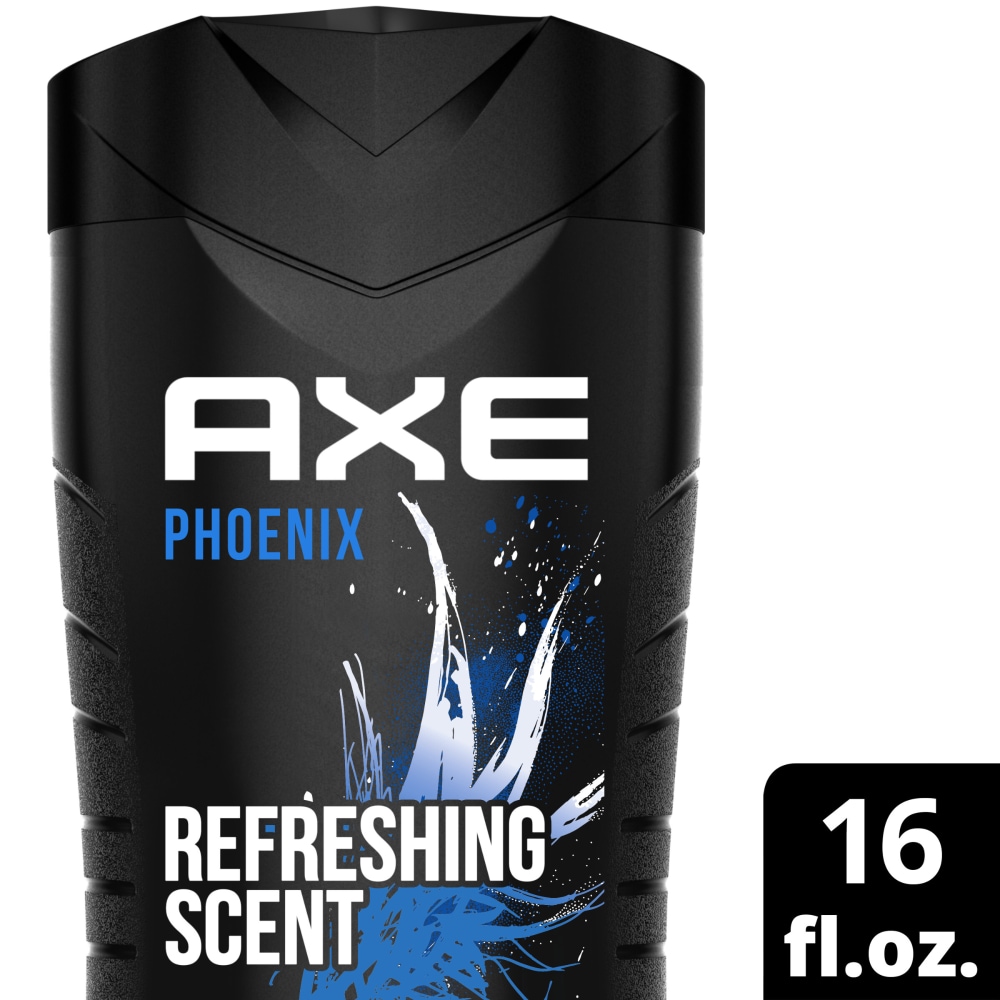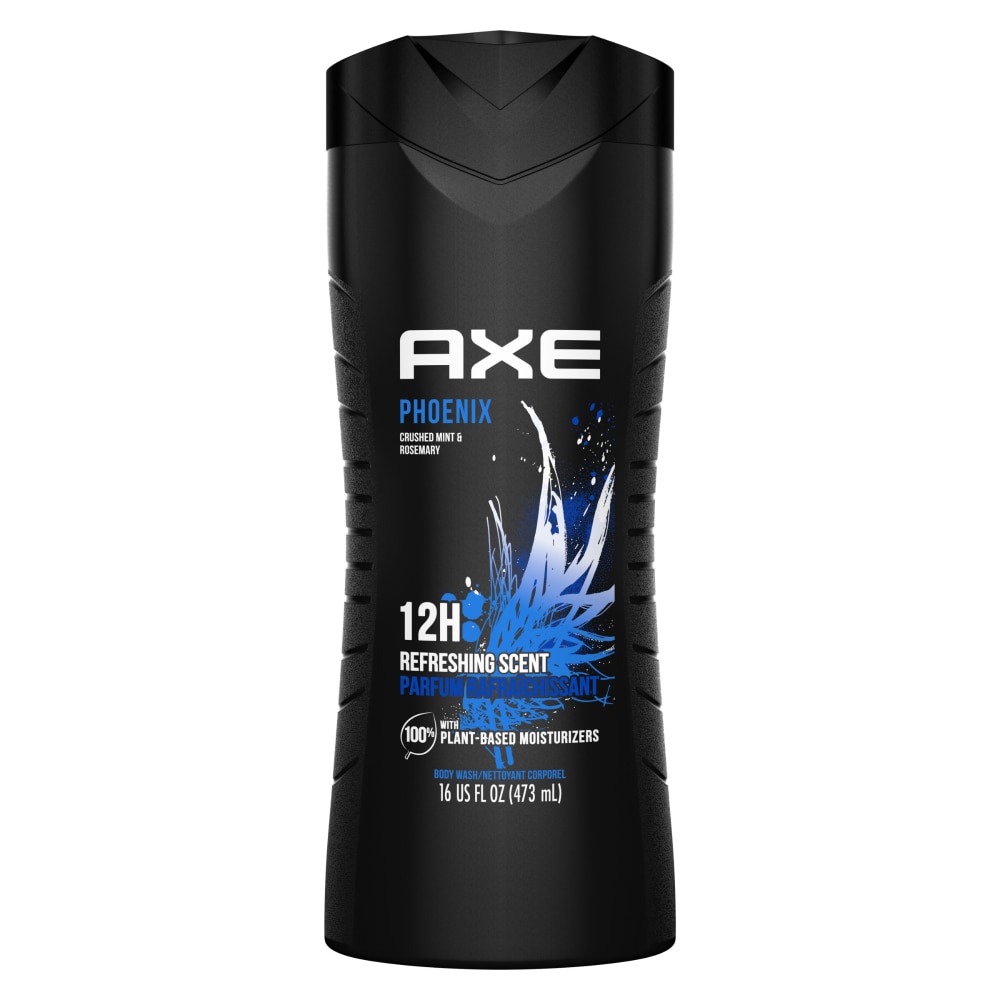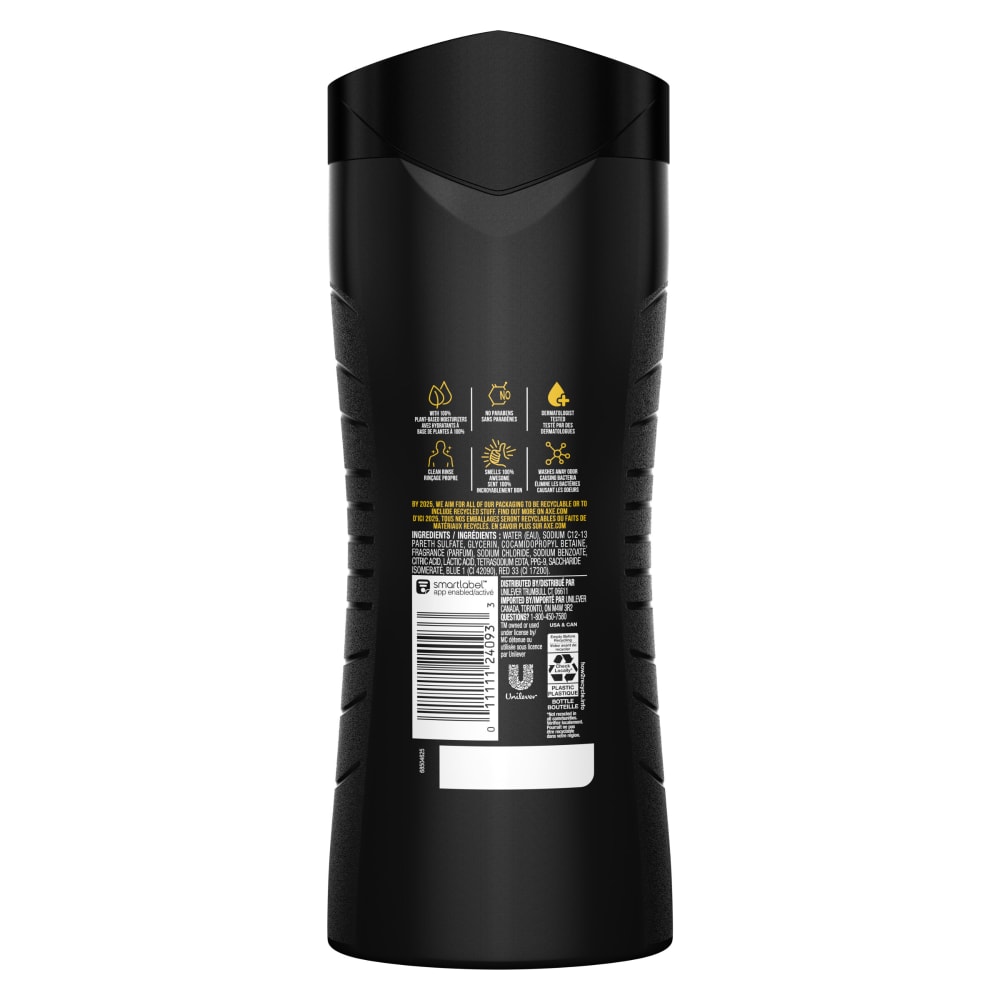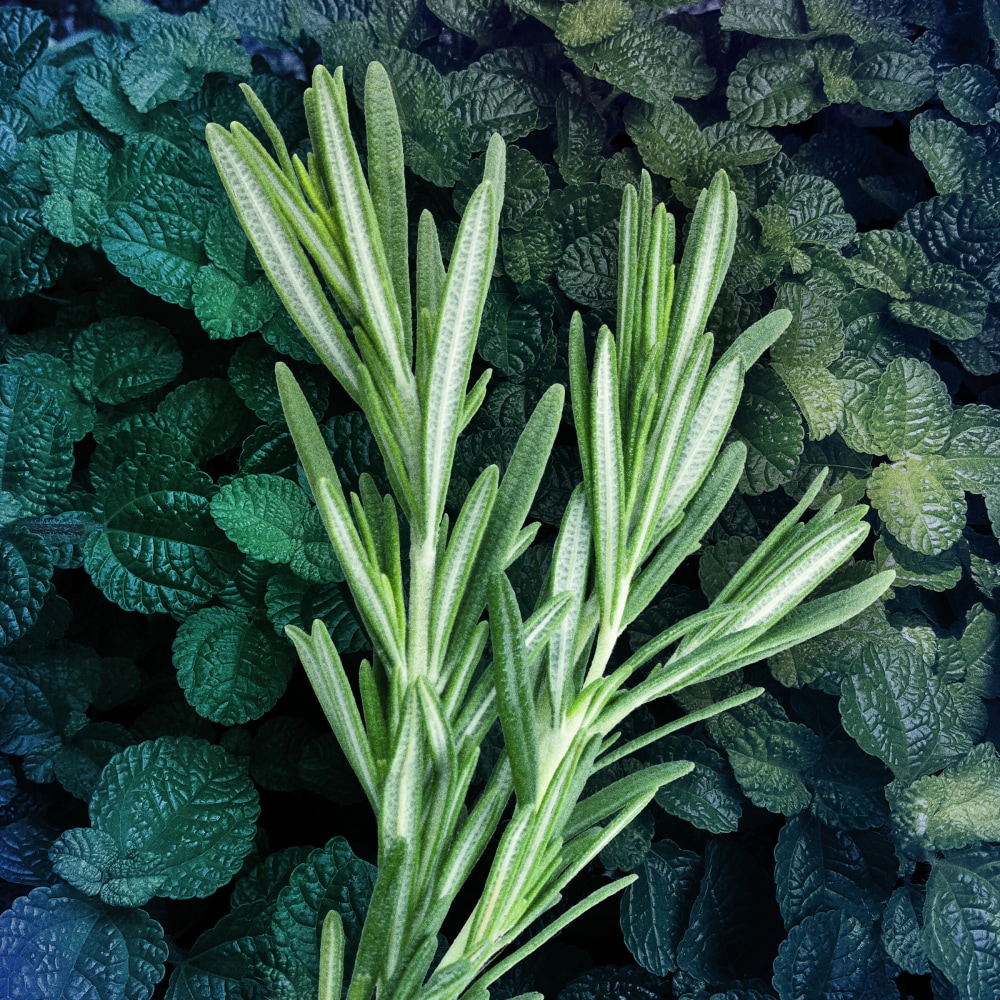 Axe Phoenix Crushed Mint & Rosemary Scent Clean + Fresh Body Wash
16 fl oz
UPC: 0001111124093
---
Want to look and feel fresh? Try AXE Phoenix Body Wash for Men. You'll feel amazingly cool, calm, and collected with the crisp scent of crushed mint and rosemary. Axe Phoenix body wash features a classic, fruity fragrance featuring lavender, geranium and citrus. You'll feel rejuvenated and ready for whatever's next. Simply squeeze out the Axe Phoenix body wash. Lather on body. Rinse off. Be clean. Smell great. The fresh fragrance of AXE men's body wash doesn't just deep clean your skin, it refreshes your soul.
FRESH, CLEAN, COOL: AXE Phoenix Body Wash is earthy and subtle with a fresh scent featuring notes of lavender, geranium and zesty citrus.
LATHERS AND CLEANS: Our fresh body wash gives you the best shower experience you've ever had. Lather, rinse, and feel ready to take on the day.
RISE LIKE A PHOENIX: Our men's body wash will give you that extra bit of confidence you need.
FROM THE MALE GROOMING SPECIALISTS: This cool shower gel is an effective way to look and feel great.
FIND YOUR MAGIC: AXE is encouraging men to break free from tired masculine stereotypes. Our skin care products let guys be the most attractive men they can be—themselves.
---