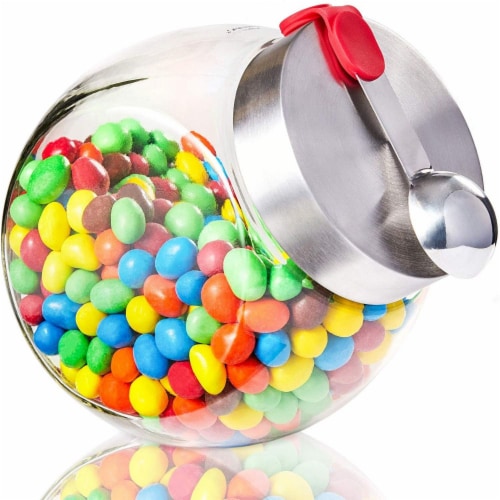 Hover to Zoom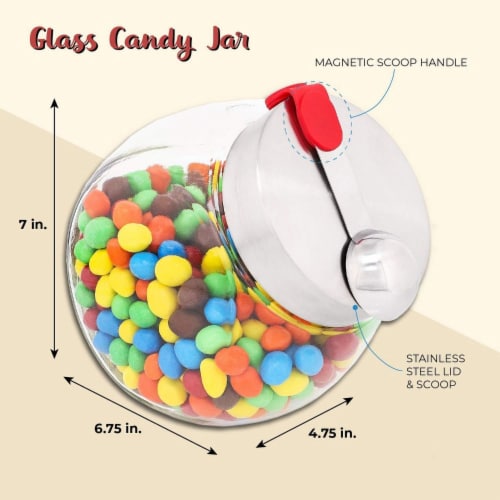 Hover to Zoom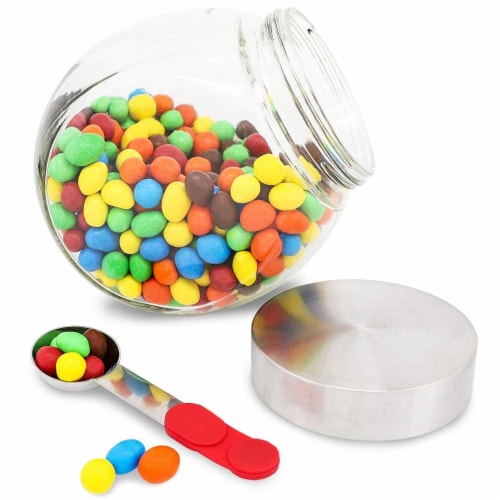 Hover to Zoom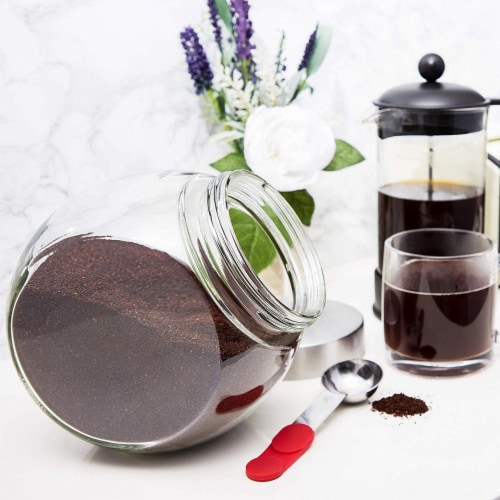 Hover to Zoom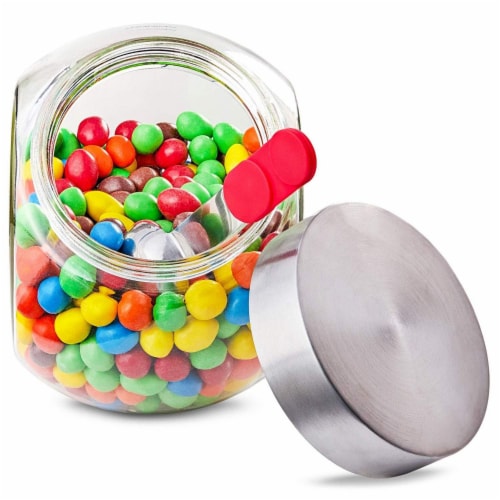 Hover to Zoom
58 Ounce Glass Penny Jar with Magnetic Stainless Steel Lid and Scoop for Food Storage
Product Details
Juvale 58 Ounce Glass Penny Jar with Magnetic Stainless Steel Lid and Scoop for Candy, Dry Goods, and Food Storage
STURDY: Built with sturdy high quality glass and a stainless steel screw-top this Penny Jar is a great addition to any kitchen, living room or storefront!
SEALED: Designed with a magnetic top to ensure your contents stay secure and fresh for as long as possible.
IDEAL: Use it for any number of foods or items like cookies, candy, dog treats, money saving, pickles, condiments and even as a swear jar
CLASSIC: Classic retro, yet minimal design looks great anywhere, anytime.
DIMENSIONS: 6.75 x 7 x 4.75 Holds approx. 58oz
Built with sturdy high quality glass and a stainless steel screw-top this Penny Jar is a great addition to any kitchen, living room or storefront! Designed with a magnetic top to ensure your contents stay secure and fresh for as long as possible. Use it for any number of foods or items like cookies, candy, dog treats, money saving, pickles, condiments and even as a swear jar. Classic retro, yet minimal design looks great anywhere, anytime. Dimensions: 6.75 x 7 x 4.75 Holds approx. 58oz
---